Book Talk & Signing with Southern Favorite Ann B. Ross at Fiction Addiction
In Miss Julia Weathers the Storm (Viking, hardcover, $27.00, on sale 4/4/17), the latest installment of Ann B. Ross's New York Times bestselling series, Miss Julia takes a trip to the beach, only to confront a hurricane roiling off the coast -- and all the trouble it washes ashore. Meet the North Carolina author at a book talk, followed by a Q&A session and a book signing, on Thursday, April 13th, at 4pm at Fiction Addiction.
This event is free and open to the public, but purchasing a copy of Miss Julia Weathers the Storm from Fiction Addiction will guarantee that a seat is reserved for you. Others will be seated on a first come, first served basis as long as seats are available. Books can be purchased online, at the store, or by calling Fiction Addiction at 864-675-0540.
Miss Julia's sweet and generous husband, Sam, has decided to take a big group trip to the beach, inviting family and friends. While Miss Julia prepares for the big trip, her longtime friend LuAnne comes to her with a horrifying discovery -- her husband may be cheating on her. Julia invites LuAnne along to the beach to get away and clear her head -- and to keep from doing anything rash.
Everyone settles into the rental house and six-year-old Latisha, their beloved housekeeper Lillian's great-grandaughter, is having a blast searching for seashells when she discovers some much more valuable treasures that have washed up from a strong storm off the coast. As the storm nears, the crew packs up to head back to Abbotsville, and it appears that the three strangers they met on the beach -- who seemed a bit too interested in little Latisha's treasures -- have followed them back to their sleepy town.
In Miss Julia Weathers the Storm, another highly entertaining and delightful installment in the series by Ann B. Ross, Miss Julia must rely on her quick wit and strong will to protect Latisha, get to the bottom of LuAnne's predicament, and once again save the day.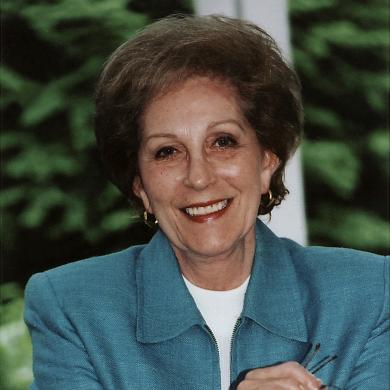 About the author:
Ann B. Ross is the author of eighteen novels featuring the popular Southern heroine Miss Julia, as well as Etta Mae's Worst Bad-Luck Day, a novel about one of Abbotsville's other most outspoken residents: Etta Mae Wiggins. Ross holds a doctorate in English from the University of North Carolina at Chapel Hill, and has taught literature at the University of North Carolina at Asheville. She lives in Hendersonville, North Carolina.
If you cannot make the event, you can reserve a personalized copy of the author's book by contacting Fiction Addiction in advance at 864-675-0540 or at info@fiction-addiction.com.
ABOUT FICTION ADDICTION
Fiction Addiction is a local, woman-owned, independent bookstore established in 2001. The store carries a mixture of new and used fiction and nonfiction, including children's books, as well as gift items. We are located at 1175 Woods Crossing Road (in the shopping center with Fried Green Tomatoes, Jimmy John's, and Boardwalk). For more information, visit our website at http://www.fiction-addiction.com or call us at 864-675-0540.
- END -