Book Your Lunch with Bestselling Novelist Cassandra King
Bestselling novelist Cassandra King's fiction has won the hearts of readers everywhere, especially in the American South. Now hear her discuss A Lowcountry Heart: Reflections on a Writing Life (Nan A. Talese, hardcover, $25.00), a new nonfiction collection of pieces by and about her late husband Pat Conroy, including an introduction from Ms. King, at a Book Your Lunch event on Thursday, November 10th, at 12:00pm at the Poinsett Club

(located at 807 E. Washington St. in downtown Greenville)

.
Tickets
are $55 each. Each ticket admits one and includes lunch and a copy of
A Lowcountry Heart
. (Vegetarian and gluten-free meals are available if requested in advance.) We will also have the author's other books available for sale prior to and at the event. Tickets and books may be purchased
online
, at the store, or by calling Fiction Addiction at 864-675-0540.
A Lowcountry Heart: Reflections on a Writing Life by Pat Conroy is a new nonfiction collection of letters, interviews, and magazine articles spanning Conroy's long literary career, supplemented by touching pieces from the beloved author's many friends. A Lowcountry Heart collects some of Conroy's most charming pieces of short nonfiction, many of them addressed directly to his readers with his habitual greeting, "Hey, Out There." Ranging across diverse subjects such as favorite recent reads, the challenge of getting motivated to exercise, and processing the loss of dearly missed friends, Conroy's lighthearted and eminently memorable pieces offer a unique window in the life of a true titan of Southern writing. In addition, A Lowcountry Heart also includes some of Conroy's most beloved speeches and interviews, a touching letter to his grandson, and a beautiful introduction from his widow, the novelist Cassandra King. Finally, the collection turns to remembrances of The Great Conroy, as he is lovingly titled by friends, including his eulogy. This moving tribute is sure to be a cherished keepsake for any true Conroy fan, and a lasting monument to one of the best-loved writers of contemporary American letters.
About the author: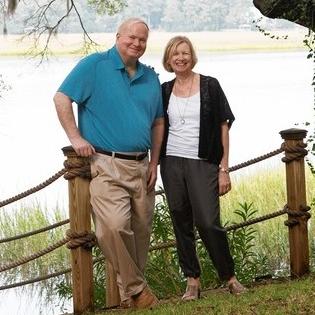 Cassandra King, who has been called "the Queen of Southern storytelling," is the author of five novels -- most recently the critically acclaimed Moonrise, her literary homage to Rebecca by Daphne du Maurier -- as well as numerous short stories, essays, and articles. A native of Alabama, Cassandra resides in Beaufort, South Carolina.
If you cannot make the event, you can reserve a personalized copy of the author's book by contacting Fiction Addiction in advance at 864-675-0540 or at info@fiction-addiction.com.
ABOUT FICTION ADDICTION
Fiction Addiction is a local, woman-owned, independent bookstore established in 2001. The store carries a mixture of new and used fiction and nonfiction, including children's books, as well as gift items. We are located at 1175 Woods Crossing Road (in the shopping center with Fried Green Tomatoes, Jimmy John's, and Boardwalk). For more information, visit our website at http://www.fiction-addiction.com or call us at 864-675-0540.
- END -