Hope Free Church
Our vision is to be a church whose passion for God gives rise to a heart for the lost and is
demonstrated by our love for one another.
Helpful Links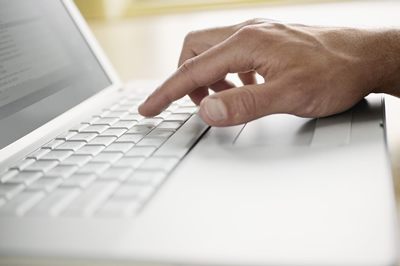 Senior Saints Luncheon
Christmas meals, concerts, and parties abound during the month of December. Every time a person attends one of these events, there are always special foods and treats eaten only at this time of year. The Senior Saints at Hope Church are no different.
They also will
celebrate the
Good News of the first advent of the
Lord Jesus Christ
for their monthly gathering.
The Senior Saints celebration
luncheon will be held on Tuesday, December 13,
at 12:00 noon, in the Hope Church Fellowship Hall.
Our faithful cooking crew will prepare a meal of lasagna, garlic bread, vegetables, and salad. As always, Lori Atz will prepare a delicious dessert.
This year's Christmas program will feature the Men's Quartet from Hope Church. Levon Kline will accompany them on the piano. Pastor Fana will share a devotional message about the importance of the first Advent of the Lord Jesus.
This is a great opportunity during the Christmas season to invite a friend for a good meal and warm Christian fellowship.
Be sure to make your reservations by calling Betty Alexander at 815-623-2336 by Wednesday, December 7. If she does not answer, just leave a message on her machine with your name and the number of reservations.
A suggested donation for the meal is $4.00.

Women of Hope
NEXT Front Porch
Friday,
January 27
7-9 pm
Won't you and your friends come sit on the
FRONT PORCH with us? OR at least join us in the Fellowship Hall for fun, food, craft (sometimes) and inspiration!
Winter Breakaway Retreat
February 24-25
at
in Delavan, WI
and she will be speaking on

Run for Cover....
Rhea Briscoe

will speak on Psalm 91 showing how true peace and safety can only be found in the presence of God.
Cost for the retreat will be $75. Please mark your calendars and look for more information to come.
Registration will begin on Sunday, January 8
and ends
Sunday, J anuary 22.
Gentlemen - I you would like to register your wife for the retreat as a Christmas gift we will have certificates available. Just contact Carolyn in the church office - 815-623-6545


A.W.L.S.
Awsome, Wise, Lively Singles
A.W.L.S.

Saturday, December 10, 2016




Menu : Hot smoked ham w/brown sugar glaze, hot vegetables,

salad, & Christmas cookies




Please bring six cookies to share.

Sharon Vinson 815-623-6857



White Cross Update
Sharon Vinson &
Connie Ruden,


Coordinators
Thanks to White Cross volunteer Irene Breuhaus for a lovely tea at her home on Nov. 1 to honor Connie Ruden and Sharon Vinson, the long-time coordinators of White Cross, for their 16 years of service.
Good news!! We completed at least 500 pillowcase dresses, 30 pr. boys' shorts, and 75 tote bags for the Operation Christmas Child project!! Thanks again to all the workers who cut, serged, and stitched the many gifts for children overseas.
Won't you consider coming to the one December work day on December 6 as we prepare quilts, rolled bandages, and layettes for those in need. Our group gathers in Drake Hall from 8:30 to noon and always enjoys fellowship, food, and satisfaction of serving others while we work side by side.
Needs this month:
Old blankets, mattress pads for inside of quilts
Flat sheets for quilt backs and/or rolled bandages
Fitted sheets for rolled bandages
Ideas for where we might get discarded sheets from a laundry to provide for bandages we tear each month
Single-Fold bias tape (any color) for kimonos
Ziploc GALLON STORAGE bags for layettes
Campbell's Labels for Education (for local schools)
Just bring your scissors and your servant's heart and we'll teach you the rest.
A.W.L.S.
Awsome, Wise, Lively Singles
A.W.L.S.

Saturday, December 10, 2016




Menu : Hot smoked ham w/brown sugar glaze, hot vegetables,

salad, & Christmas cookies




Please bring six cookies to share.

Sharon Vinson 815-623-6857



Women's Bible Study Facilitator Training
If you are a woman of Hope who has, is, or would like to facilitate women's Bible studies, Women of Hope will be hosting a facilitator training session on Saturday, January 14 from 9:00 am to 11:30 am. We strongly encourage you to attend.
Registration for this training will be in the lobby on Sunday, December 4, 11, 18 (or you can call the church office). There is no cost for this event. We do request that you sign up so we can have enough materials for everyone.
There will be sessions on Basics of Facilitating, Leading Group Prayer Time, Hosting In-Home Studies, Coping with Problems, and more. Whether you have never led a study or have facilitated for years, this training will be valuable.
Please join us as we prepare to lead the Women of Hope into a deeper understanding of God's Word.
M e r r y C h r i s t m a s
Thanksgiving is the season Americans are reminded, at least for one day, to reflect on the things for which we should be thankful. But this annual reminder should not be as isolated for the Christian, who should always exist in a state of gratitude. Gratitude is not the same as happiness, and is not controlled by life circumstances like money or good health, but is facilitated by rightly seeing the scope of God's grace - that we are created, finite, fallen, redeemed, and sustained by the God of all grace.
Ingratitude was the first response of humanity after the fall: "Although they knew God, they did not honor him as God or give thanks to him" (Romans 1:21). The Old Testament, especially the Psalms, instructs the believer in
gratitude, explaining that it is the most fitting response to the gracious acts of deliverance God has provided for his people. The New Testament continues this teaching when it guides the reader to worship God through but also because of Christ, the sacrifice for our sins and the source of our salvation. And monthly we participate in celebratory reminders of gratitude as we practice the sacraments/ordinances: baptism and the Lord's Supper.
Gratitude is not most clearly seen when everything is well and good. On the contrary, it more obviously manifests itself in moments of despair and suffering, when nothing but a vision of the scope of God's grace could comfort a person's soul and guide their steps as they walk faithfully with their Lord. Gratitude is a virtue that does not come natural in our fallen world, but should be cultivated as a daily habit for the Christian. It is a virtue that can only be developed by a deep understanding and wide experience of the gospel, which can be applied to all situations, and especially the difficult ones. It should come as no surprise that the English word "gratitude" comes from the Latin word "grace," for gratitude is a symptom of and response to the grace of God. Let your life be a symptomatic expression of the grace of God.
Christmas Services
Sunday, December 25
10:00 am
Childcare for infants through preschool is provided for these holiday service.
Basics Studies
When we're talking about making disciples, Christ is the only model that we should imitate. He demonstrated it in his life during his public ministry. He commanded all Christians to make disciples in the Bible. So, because of this, we as a Body of Christ here at Hope Church in Roscoe commits wholeheartedly to fulfill this calling; "Making Disciples for Christ."
We are offering six consecutive courses on "Making Disciples" starting January 8th, 2017.
Each courses will take five to six Sundays. These courses are designed primarily for those who are new to the Christian faith, longing to learn more about how to live a life as a Christian and learning how to use the Bible as a main source for their Christian journey. However, these courses are also suitable for those who are seeking God, figuring out if Christianity is necessary and so forth.
Sign up will begin Sunday, December 4 for the FIRST of the six courses on "Making Disciples" called THE BEGINNING. There is limited space so the first 25 to sign up will be in the class. The class will meet in the Fireside Room at 9 am Sunday mornings.
Winter 2017 Bible Studies
Financial Peace
Are you interested in a plan for budgeting, eliminating debt, planning for college and retirement?
Does having peace in the area of your finances interest you?
Coming Monday, January 16 from 6:30-8pm, a 10-week journey to financial peace facilitated by Pastor Brad.
During four previous classes at Hope, families have paid off $249,000 in debt and set aside $144,000 into savings just during the duration of the classes.
Sign up today in lobby or online
Price includes spouses and teens if desired.
Women Of Hope
Stronger:
Finding Hope in Fragile Places
by Angela Thomas (Pharr)
Wednesdays, Jan. 18-March 1, 9:00 am - 11:00 am
Cost: $13
Childcare available through 5 years
Through biblical teaching and real life application, this 7-session study teaches that believers do not have to live in weakness. God is stronger than every struggle you will ever face. All who receive Jesus Christ have been hidden in Him. We have been made alive in Him through the forgiveness of our sin, filled in Him with all the fullness given to Him, brought near to God in Him, and blessed with every spiritual blessing in Him.
As we have received Christ Jesus, we are now called to walk in a manner worthy of Him. Today, because of Christ, you can live stronger. This study wil
l

guide women into biblical truth through exposition and story, so they live confident, transformed, Christ-radiating lives marked by His strength.
Through accurate Biblical teaching, real life observation, and everyday application,
Stronger
will guide participants to:
Stop facing today in weakness and be strengthened by God's promises to every Christ follower
Tackle everyday struggles empowered with a biblical understanding of God's riches and His love
Overcome spiritual immaturity through Christ-centered teaching that produces growth and change
Break life-long patterns of defeat and despair, refocused on the glorious hope promised to us in Christ
Remove paralyzing inner anxiousness and truly live in the peace that surpasses all understanding
Put an end to the self-focused distractions of striving, comparison, and performance so that your life will accomplish more for God's glory
Smile at the uncertain future, not because we are stronger, but because Christ in us, is stronger than all our problems
12 Extraordinary Women
by John MacArthur
W
ednesdays, January 18-April 5
Cost: $27 (book + workbook)
Childcare available through 5 years
A first-time mother, a prostitute, an introverted young woman, sisters with opposite personalities. Who were these women? Ordinary women for sure, but used by God in ways they never could have imagined . . . made extraordinary because of their life-changing faith in God.
Based on the book by pastor and best-selling author John MacArthur, this (12 week) workbook brings you face-to-face with twelve women whom God chose to bring His message of redemption to the world. In examining the lives of these women, you will discover their struggles and doubts, their fears and failures, their faith and commitment. You will learn how God used these ordinary women in extraordinary ways. And, through their stories, you will discover how God can impact the world through you!
Perfect for group or individual study, this workbook includes:
Daily Bible readings
Engaging and thought-provoking questions and journaling
Fascinating and helpful applications for your daily life
"Adding to your Scriptural Vocabulary and Understanding" sections
Instructions for facilitating your own small group study
Childcare provided for infants to 5-years-old.
Please make sure to sign up your child when you register.
Reg
i

ster in the Narthex Sundays, November 27 through December 18 or call
815.623.6545
Missions Update
We want to extend a big thank you to the whole Hope church family for all of your generous support of the Operation Christmas Child ministry this Fall!! We packed approximately 1250 boxes at the Packing Party, with the help of over 100 people who attended. We've also received a couple hundred more shoeboxes from individuals at Hope, and through Awana & Sunday school. So thank you for all of the donations, service time, and prayer that went into this outreach ministry. A special thank you to the White Cross ladies who sewed 500 sundresses for the girl boxes, and a good number of shorts for the boy boxes. Another special thank you goes out to Sharon Moreland and friends who knitted over 100 cradle purses and dolls, as well as to Sandy Fett who sewed and filled many sewing kit bags. We'd also like to thank the Missions Committee for giving a generous check toward the shipping cost of the boxes we packed. There will be many, many children who will be blessed through all of your efforts this winter, wit
h needed provisions, and most importantly, with the Gospel message!
Please keep this ministry in mind throughout the year, and take advantage of clearance racks, special sales, Dollar Spots, end-of-season sales, and after-holiday markdowns. Particularly after Christmas, it will be a great time to purchase small toys, socks, and hats/gloves that will go on clearance. We ask that you store these items at home throughout the year, until we begin our collection again at church next September.
Please take note that for next year's collection Samaritan's Purse will no longer accept toothpaste or candy. To replace these items, we'd like to collect balloons in place of candy, and more soap/washcloths/brushes/combs in the hygiene category.
We're going to begin some Prep Work for Operation Christmas Child as early as February, at the Women's Retreat.
God Bless you all for your sacrificial giving!
Grief Share
Your Journey from mourning to JOY...
Grief Share is a network of support groups meeting around the world. It is a program with direction and purpose. With Grief Share you will learn how to walk the journey of grief and be supported on the way. It is a place where grieving people find healing and hope.
Hope Church is starting up a GriefShare Group on Wednesdays beginning January 11, 2017 at 1:30 pm here at Hope. Please watch for more information to come.
It's time for holiday reading! Did you know that we label all Christmas resources with a Christmas tree sticker on the binding? We have books, music, and movies for all ages to help you celebrate the season. We also have new Christmas resources coming soon!
Look for these new Christmas resources on the New Arrivals shelf in December:
Non-Fiction:
God is in the Manger by Dietrich Bonhoeffer
Hidden Christmas: The Surprising Truth Behind the Birth of Christ by Timothy Keller
Because of Bethlehem: Love is Born, Hope is Here by Max Lucado
Fiction:
Beautiful Star of Bethlehem by Lori Copeland
A Baxter Family Christmas by Karen Kingsbury
Youth:
The Shepherd's Christmas Story by Dandi Daley Mackall
The Christmas Promise by Alison Mitchell
Goodnight, Manger by Laura Sassi
The Christmas Miracle of Jonathan Toomey by Susan Wojciechowski
DVD:
Karen Kingsbury's The Bridge
Paper Angels
The Gift/The Star (Owlegories)
December Sunday Morning Schedule
December 4, 11, and 18 will have the normal Sunday Morning programming.
December 24, 25 & January 1 will have childcare through preschool ages only to allow our older children to worship with their families on these significant days.
Nursery
We need additional volunteers to cover the 3 worship services on Christmas Eve (2:00 & 4:00 PM) and Christmas Day (10:00 AM). If you are available to work one of the services, please call Caroline Ahlberg or the church office.
Child Security
All of our Sunday morning kids programs are now using the computerized check-in process. Thank you to everyone for their positive response and flexibility during these changes. Awana will be starting computerized check-in during January.
We are asking friends and relatives (except parents) of our children to stay OUT of the classrooms. We are also enforcing our policy of not releasing a child unless an authorized adult has the claim ticket. Please be assured that we are not trying to make life more difficult, we are trying to keep your children safe.
Staffing Needs
10:45 Worship for Kids is in need of a helper who can work every other month and a teacher
Both Preschool and Elementary areas need people who are willing to substitute.
Call Vera at the church office if you are able to fill any of these needs
AWANA
December 19 - Last night of Awana before Christmas Break
January 9 - Awana leaders meeting for all adults and teens at 6:30
January 16 - Club starts back up
If you are looking for a ministry that impacts not only a child, but their entire family and the school; this is for you! Please contact the church office for more information and an application packet.
Please pray for our mentors as they meet weekly with the children. Several of the kids are experiencing difficult life changes that are adding stress to their days. Pray that they would be able to focus and learn even though life is very uncertain.
This year our Children's Ministries team has planned something NEW for our church family - A Family Christmas Play!
When you arrive at 3:00 pm, your family will be put into one of several groups. Each group will prepare for and practice one part of the Christmas play. In addition, each group will have a craft to do and take home.
At 5:00, after everyone is done preparing, we will all gather in the sanctuary and each group will put on their part of the play. Extended family, friends and the church body are invited to come and watch the play.
The cast party afterward will be a simple pizza party
for everyone
so you don't have to go home and prepare dinner. Register in the church lobby or online at
www.hefc.net.
When:
Saturday, December 17
Cost:
$15 per family, to help cover cost of decorations, crafts for the kids, props, food, etc.
Youth Ministries
Our new Youth Pastor, Greg Lynas, and his family are preparing to join us in Roscoe January 2017. Please keep the family in prayer as they prepare to move!
COMING SOON: WinterXtreme retreat
WinterXtreme Retreat for Junior High: January 20-22
WinterXtreme Retreat for Senior High: January 27-29
Cost: $100 per teen.
We have reserved spots for both retreats but they are filling up fast. We will fill them on a first come, first served basis and if we need more spots, we will see if there are any left - but many of the weekends are already full. Please contact a youth leader or Pastor Brad ASAP to register your teen for an exciting weekend OR click here to register and pay online.
Registration ENDS this Sunday, Dec. 4th.
Staff Christmas
Dear Family and Friends of Hope Church,
During this Christmas season, we are reminded that as Christians, we have much to be grateful for. Here at Hope Church, we now have ten highly qualified staff members that meet our ministry needs, including three pastors, two office administration staff, an interim worship director, a children's ministries director, an assistant children's ministries director, a treasurer, and a custodial technician. Each of these individuals works diligently throughout the week in their respective areas to keep our church functioning in the way that God intended.
In recognition of their dedicated service, the Elder Board would like to combine our resources as a church family and provide a financial Christmas gift to each member of the staff. The success of this effort, however, depends on the active participation of everyone whom God has blessed with the ability to contribute. We simply ask that you prayerfully consider whether God is leading you to contribute in some way to this expression of appreciation.
If you choose to participate, checks can be made payable to HEFC with "Staff Christmas gift" on the memo line and placed in one of the green envelopes that will be available in the hymnal racks for the next few weeks. A box for collection will be located in the lobby for your convenience. The final Sunday to collect the Christmas gifts will be December 18th. Thank you for the continued love and support you demonstrate to our pastors and staff each year.
In His Service,
The Elder Board
"They are to do good, to be rich in good works, to be generous and ready to share,"