Kerstin Smutny Joins World Speed Motorsports for the Formula Car Challenge presented by Goodyear 2012 Season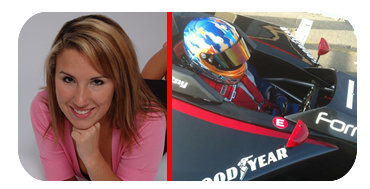 April 12th, 2012
Sonoma, CA

2011 Formula Car Challenge presented by Goodyear championship winning team World Speed Motorsports announced today that Kerstin Smutny will be joining their squad for the 2012 season. Smutny will be competing in the new FormulaSPEED2.0 class.

"Kerstin has been testing in the FormulaSPEED2.0, and has been making giant steps forward each time she has been in the car," stated WSM Team Owner Telo Stewart. "She has raced and tested in a lot of different types of racing cars including Indy Lights, and she took to the FS2.0 very quickly. She is a great addition to our team, and we are looking forward to helping her progress up the ladder."

"I am really excited to be joining World Speed Motorsports, I've had the opportunity to do some testing with them over the off season and everyone on the team works really well together. I am really looking forward to racing in the Formula Car Challenge in the FS2.0 car this season and hope myself and World Speed can continue to work together as I move up." 

World Speed Motorsports and Smutny will join the 2012 Formula Car Challenge presented by Goodyear for the balance of the season starting with rounds five and six on June 16th-17th at Infineon Raceway.

Where Will You Be Winning in 2012?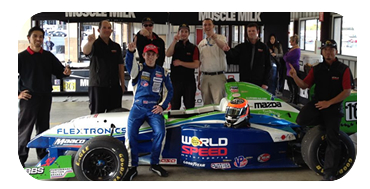 World Speed Motorsports has won races in sedans, prototypes, and open wheel racing cars. We apply the same attention to detail and hard work to all of our racing programs. This is why we have been so successful in IMSA, NASA, SCCA, and many other racing events.

Contact us with what your racing goals are and we will develop a program to meet your parameters. World Speed Motorsports provides arrive and drive services for the Formula Car Challenge, the IMSA GT3 Challenge, the Pirelli Driver's Cup, the Star Mazda series, and also the SFR and CalClub Region SCCA. Let us know where you want to race and we will develop a successful program just for you.