2012 THINK TWICE CAMPAIGN
The Think Twice Campaign for regional budget advocacy is underway again! This joint initiative of the Center for Nonprofit Advancement and the Nonprofit Roundtable of Greater Washington will provide weekly updates on the FY13 budgets in Maryland, Virginia and the District of Columbia. You can get up-to-the-minute news on the Think Twice website and our Twitter feed. Even though our region is beginning to recover, most jurisdictions will still see budget shortfalls. There is still much work to be done to ensure adequate resources that meet the needs of everyone in our region.


Drop a line to this year's campaign director, Angie Rodgers, to sign up to receive weekly updates, get more information or to GET INVOLVED!

HONORING CFOs
NEW TABLES FOR TEN
The Roundtable is offering two CEO Tables for Ten in January. Tables for Ten are an opportunity to participate in a confidential, candid 3-part series of peer discussions. Come together to swap best practices and problem solve.


CEO TABLE FOR TEN

for CEOs

Date: Jan 25, 12:00pm - 2:00pm


Location: TBD in DC
RSVP to Malcolm
Facilitator: Tonya Smallwood, CEO, Family Matters of Greater Washington
PRINCE GEORGE'S COUNTY CEO TABLE FOR TEN
For CEOs in Prince George's County with budgets over $1M
Date: Jan 31, 12:00pm - 2:00pm
For Location and to RSVP Contact Nana
Facilitator: Gwen Ferguson, CEO, United Communities Against Poverty
DEADLINES & OPPORTUNITITES
OUTCOMES WORKSHOPS
The Freddie Mac Foundation is sponsoring two Outcomes Funding Workshops on Thursday, February 16, 2012 at Freddie Mac, 1551 Park Run Drive, McLean, VA 22102 at 8:00 am - 12:00 pm OR 1:00 pm - 5:00 pm. Click here for additional information and registration.

2012-13 CATALOGUE FOR PHILANTHROPY
Applications to the Catalogue for Philanthropy: Greater Washington are now open. Check out the APPLY link for eligibility requirements, a description of the application process, and other important information. Applications are due midnight on Monday, February 13.

POTOMAC HEALTH FOUNDATION REQUEST FOR APPLICATIONS
Potomac Health Foundation (PHF) announced the launch of Funding Year 2012-13 Large Grant cycle. The Foundation will accept competitive grant applications beginning in January 2012 and award just under $5 million in FY12. Additional information, including a full timetable and application guidelines, is available on the PHF website under the "Grants" tab.

WELCOME NEW CORPORATE MEMBER

Salsa is the creator of web-based software built for nonprofits to organize and engage people in their
missions. In one easy-to-use, integrated, and flexible platform, groups of all sizes can manage their supporters, communicate, fundraise, advocate, host events, and much more.
Based in Washington, DC, Salsa is proud to serve hundreds of nonprofits in the DC area.

Our
Twitter Member feed
always has the latest news on members.


The Aspen Institute's Nancy McGaw commented on the importance of supporting intrapreneurs working to make their companies more sustainable in Fast Co.Exist.

Atlas Performing Arts Center was mentioned in an article on DC's expanding arts scene in The Washington Post.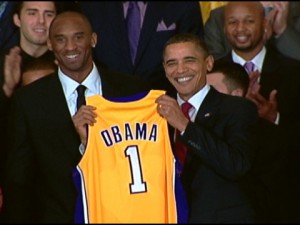 The Boys and Girls Clubs of Greater Washington welcomed the LA Lakers and President Obama, who helped the kids prepare care packages, reports Koz Media.

The CAIR Coalition's Kathryn M. Doan testified in support of a DC bill to limit the impact of the Secure Communities program, according to a news update.

The Community Foundation for the National Capital Region's Terri Lee Freeman wrote about the dire need that safety net organizations are seeing, mentioning Good Shepherd Housing in particular, on the CFNCR blog.

A recent Dance Place performance was written up in The Washington City Paper.

The DC Fiscal Policy Institute wrote their own version of
"The List" in response to The Washington Post Style Section's annual out/in feature, posted on their blog. Also, the DCFPI's findings that the unemployment rate for African Americans in DC doubled between 2007 and 2011 was cited in The New York Times.


DC Vote
is sending representatives with Mayor Gray on his visit to New Hampshire to lobby the state legislature to endorse DC statehood, reports The DCist and The Washington Times.
Northern Virginia Community College's request for state funds to establish a Workforce Development Center in Woodbridge is receiving support from Prince William County, reports The Washington Post. Separately, NVCC is partnering with Old Dominion University to offer four-year degree online programs, according to The Richmond Times-Dispatch.

Northern Virginia Family Service's holiday toy drive, supported by Northwest Federal Credit Union, was mentioned in a press release.

Reston Interfaith is partnering with the City of Reston on community service projects for Reston's MLK, Jr. Day celebration, according to The Reston Connection.

St. Luke's House's

Benjamin Cramer

was recognized as a recipient of the Veronica Award from the Superstar Foundation according to a press release.

The Taproot Foundation's Aaron Hurst wrote about sharing your "user manual" in The Huffington Post.

United Community Ministries announced a partnership with Red Hot & Blue restaurant in Alexandria News.


Voices for Virginia's Children is working with Virginia lawmakers to gain more funding for child psychiatrists and crisis stabilization programs, according to The Staunton News Leader. In other news, Voices' Margaret Nimmo Crowe commented on the critical need for funding for children's mental health programs on WAMU 88.5.


Volunteer Fairfax is offering family volunteer opportunities in honor of MLK Jr. weekend, according to Herndon Patch. In other news, the organization was mentioned as a great way to get involved in The Great Falls Connection.

Volunteers of America Chesapeake recently hosted a job fair in Woodbridge, according to Woodbridge Patch.
WAMU 88.5FM reported on the Virginia Employment Commission's latest report, which finds that unemployment is lowest in Northern Virginia.
More events can be found on our online Member Event Calendar


January 17-20: The Center for Leadership Innovation presents the 2012 National Summit in New Orleans; view the agenda and register online.

January 20: Join Nathan Monell, the Executive Director at National Community and Education Partnerships, for Leadership Arlington's three-part series, "The Myths and Realities of Nonprofit Human Resources."


Send us your events for us to highlight here and elsewhere.