Celebration Fair!
This week-end 16th - 18th
Friday 1-9
Saturday 10 - 7
Sunday 10 - 6
Intuitive Empowerment Readings & Energy Healings
$20 for 20 minutes
Booth #2
Saturday 4:30 FREE workshop:
7 Transformational Gates
Hope to see you there!
What if you could make an impact on a young girl's life?
Ophelia's Oracle:
Discovering the Healthy, Happy, Self-Aware, and Confident Girl in the Mirror
Recognized with 15 National & International Awards for Excellence.
Now being published in Russia - our 9th country!
Turtle Wisdom: Coming Home to Yourself
Why were we born? We are here on this earth to experience the fullness, the sweetness of life with all it has to offer. Imagine the possibilities! Right now, regardless of what is or is not happening in your life, where could you go from here? - TW excerpt
An endearing book of guidance, gentle encouragement, and practical inspiration. Delightfully illustrated, Turtle Wisdom offers a reminder that when all else seems lost, you carry with you what is most precious and essential. Drawing on many great wisdom traditions, Donna DeNomme offers strategies for our ups and downs, in an easily accessible and engaging read. Above all, she urges a conscious choice to celebrate our uniqueness; creating a masterful life. The award-winning Turtle Wisdom has spread, like a warm hug, from friend to friend. Truly, a treasured gift!
Oh, Happy Spring!
May the impetus of new growth bless you as the world wakes up all around you.
Enjoy, enjoy! The vibrant beauty of this delightful time of year.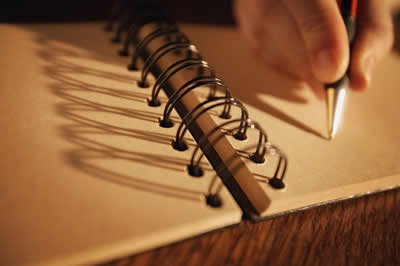 Open to your creativity
channel
with our fun 4-week groups:
Penned Ink & Writing the Shadows
*Available Tuesday day, Thursday evening,
Wednesday day, or Wednesday evening
Creativity is your birthright. Enjoy the freedom of expression found through an open and healed creative channel. Access a curious inquiry and the wisdom wanting to express through you. As a licensed spiritual coach and conscious energy teacher, Donna skillfully guides you through processes to effectively engage you in your own naturally creative flow. Effective in spite of any resistance or hesitation. Sharing is always optional. No experience necessary. 303-271-0510
Donna DeNomme has a degree in Human Development & Family Studies from Cornell University, an advanced certification in Spiritual Coaching, and many years training in alternative therapies and indigenous healing studies. Donna has just completed a Master's degree program in Engaged Humanities with an emphasis in Depth Psychology through Pacifica Graduate Institute. She loves to share the wonder of our awakening into greater states of being and fuller forms of expression.
Spring forward with gentle-touch classes:
Simple to learn and profound to use. For more information about the ancient tradition of Reiki inlightenedsource.com
Reiki I and II classes
Reiki I: Saturday April 7th 10 - 4
Wednesday, April 11th 9-10:30 & 1:30 - 5:30
Reiki II: Monday, March 19th 5-7 & Weds 21st 5-9
Sunday 25th 6-8 (3rd meeting if needed)
*Call for additional dates
Advanced Reiki Workshops
returning in April/May/June/July
Call to be put on our contact list
Pre-Registration requested for all classes and workshops - call 303-271-0510.
If interested and unable to attend these dates, contact Donna. She brings over 27 years of practice!
The Path of the Sacred: Shamanic Wisdom
A 9-Month Exploration
beginning in April
A small group forms a supportive and reflective community that meets twice a month. Our group focus is on understanding and opening to the wisdom that comes through indigenous traditions; beckoning us to recognize our relation to all of the natural world, so we may live in cooperation, instead of depleting our precious resources.
A monthly teaching, deepening understanding, and experiential integration. Hands-on activities to identify power animals and allies; create sacred objects to anchor universal support; explore the path of heart; and move toward defined, measurable goals and inspired intentions. An authentic desire is all that you need to bring. 303-271-0510 to discuss the possibilities!
Embracing Our Wholeness
A Demeter and Persephone series
1-Day Format - by popular request
Sunday, April 22nd 10:00 - 5:00
Or Saturday, May 12th 10 - 5
In Greek mythology, Demeter is the goddess of the harvest, who presided over grains, the fertility of the earth, and the changing seasons. She and her daughter, Persephone, are the central figures of the Eleusinian mysteries. Join us to explore: our feminine aspects of the Maiden, Mother, and crone; our relationship to the light and the dark; the conscious and the unconscious; birth, death, and rebirth; mother/daughter roles; our relationship to nature, and all of life.
Delight in a sweet personal treasure by registering with your sisters, your daughters, and your women friends!
For women and girls 11 and older.
303-271-0510
Inlightened Source Productions
Award-winning, internationally-published author
Enrichment and Empowerment classes, workshops, and retreats
Gentle-touch energy sessions
Empowering coaching sessions
Intuitive enrichment sessions
For more information on any event,
to register, or schedule private session
Call Inlightened Source Productions
303.271.0510
For general information:
www.inlightenedsource.com
www.opheliasoracle.com
May our paths cross soon.
ps. Tina & I have set a Labyrinth Workshop "Pathway for Peace" date on June 23rd 10:00 -2:00 in Denver.