Hello and Happy September!
I hope that your summer's end was lovely, and that Irene didn't cause you too much difficulty.

My family was without power and water for 5 days after the hurricane hit, which was truly an eye-opening experience for us all. It reminded us in a powerful way of the many blessings and conveniences of modern technology, and how fortunate we are. We're so grateful to be "in the flow" of water and electricity again.
Today's newsletter is dedicated to all those who are taking action to manage your career in the most proactive, empowered and effective way possible. Kudos to you!
Towards that end, I was honored and thrilled to be published today on Forbes.com through 85 Broads with a piece on:
"LinkedIn: Busting 8 Damaging Myths About What LinkedIn Can Do For Your Career"
CLICK HERE TO READ THE FULL ARTICLE.
Wow, this piece truly struck a chord. With over 7,000 views on Forbes in just 13 hours, and from the scores of emails and comments I received, I learned that many folks are struggling with today's social networking tools, and aren't sure if they're utilizing these tools as effectively as possible. They're simply overwhelmed with the raw power and vast capability of these tools.
As the article indicates, LinkedIn is an amazing platform to be sure, but frankly, it alone won't bring your career to the next level. Only YOU can do that.
I'd love your thoughts on the post. Please post your comments at the bottom of the article, and share it with your friends on FB, Twitter, and Linkedin. Thanks!

Taking Back Control of Your Career
As we all know, these recessionary times have wreaked havoc on our lives and careers. But as an executive coach and recruitment consultant, I'm seeing some unsettling recurring themes among professionals these days that need to be addressed - namely that thousands of folks are blaming outside forces and the economy for the fact that they are downright miserable in their work. They're skirting the real issues and avoiding the inner and outer work required to help them land the job or craft a career that represents success for them.
As you know, there is no short-cut for what's required, which is:
1) Figuring out who you really are
2) Discovering and articulating clearly how you stand out from the competition
3) Determining what you really want from your professional life
4) Going out and getting it - finding new ways to land a well-fitting role or new professional path that aligns with your talents, values and skills.
If you're stalled somehow in your job or career, or wish to step up to a new level of success, fulfillment and reward in your professional life, please let me know. I'd love to support you through a personalized, three month Career Breakthrough Coaching program.
And if leadership development is on your radar as something you know you need, or if you wish to strengthen your communication and presentation skills, my Leadership Coaching and Executive Consulting programs may be just the help you're looking for. Check them out!
Good News! Corporate Employers Are Taking New Steps to Support their Workforce to Succeed
It's very gratifying to be working with cutting-edge corporate employers around the country who understand the deep need for ongoing professional support for their male and female talent to achieve the success and growth they desire.
Towards that end, I'm beyond excited that Pepperidge Farm, Inc. in Norwalk, CT has commissioned my firm Ellia Communications to provide a yearlong Career Enhancement Program consisting of 12 powerful monthly coaching seminars that address key career and work-life issues and topics for both men and women.

We've crafted this program together, designing it to fill the gap that exists today in corporate America for ongoing, educational and interactive programs that effectively address real-life career issues in ways that help professionals overcome their challenges, increase their well-being, and reach their highest potential and greatest success.
If your organization is committed to supporting the well-being, success and growth of its valued workforce in new and effective ways, I'd love to discuss my yearlong Career Enhancement program with you. Feel free to give me a buzz at 203-834-9933 or email me at kathy@elliacommunications.com. I'd be thrilled to bring this program to you and your employer.
Need Some Recruitment Help?
Finally, if you are hiring new staff (either as a hiring manager or internal recruiter), I hope you'll reach out for some assistance. As the VP of Marketing Recruitment for Synergy Partners USA - a boutique exec search firm based in Wilton, CT -- I and my group focus on marketing and HR staffing for leading employers in NY and CT - including roles in advertising, branding, research, digital media, graphic design, product management, communications, sales and more.

If you have any open positions in your company that you'd like assistance filling, please send me an email at kcaprino@synergypartnersusa.com with your recruitment needs. We'd LOVE to be of service.

* * * * * *
Fall is the Time!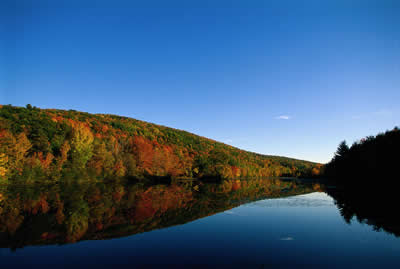 Autumn -- with its luscious colors and cleansing breezes -- is a very special time of year to embark on a new path.

I hope you'll take this important time in your life to focus on you -- and on bringing into being what you long for most in both life and your career.
Wishing you many happy breakthroughs, and abundant joy and success.
Thank you for all your comments and support!
All best,
Kathy
P.S. I'm holding a number of career and job search webinars and workshops this Fall that you or your friends may find of interest. Please see a list at left of upcoming programs. Join us!
P.P.S. Let's connect! You can find me on LinkedIn, Facebook and Twitter. I'd love to hear from you.