Support for You:
The Marine Parents EGA Store
All proceeds fund Marine Parents outreach programs.
Learning Center:
Operational Security
NOTE: When communicating online, your Marine's privacy is as important as Operational Security. Please respect YOUR Marine's privacy!
Learning Center:
About Deployment
Learning Center:
About Homecoming
Tip: While in our EGA store, check in your Marine's unit store for more homecoming shirts!
Unit Chat Nights
Unit Chat Night Schedule:
Monday: 3/4

Tuesday: 13th MEU
Local Support Groups in Your Area
For a list of all support groups in our database or to find one in your area, see:
If you are interested in starting a local support group in your area, please visit the "Support Groups" section of our website:
Support Our Marines!
Show your support of our Marines and their families! Participate in one of the Marine Parents outreach programs today! Our Marines need YOU!
Sign Up for the Newsletter

Greetings Marine Families!


If this is the first edition of the MarineParents.com Newsletter you have received, WELCOME! If you are a returning reader we are glad you have joined us.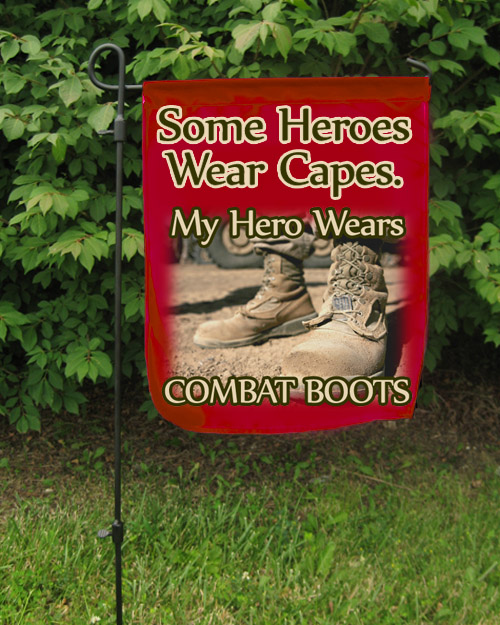 In This Newsletter
You'll find advice to parents of Marines from a seasoned Marine dad as well as a touching photo that a Marine mom submitted to us. And don't miss the EGA Store featured item. Every purchase you make at the EGA Store goes back to the outreach programs that support our Marines and their families!
Get Connected
Learn more about getting involved in Gold Star Mother's Day in an article below. Gold Star Mother's Day is the one day out of the year designated specifically to honoring the mothers of our fallen heroes.
As always, thank you for continuing to support Marine Parents and our troops!
Honor Gold Star Mothers

Light a Luminary the Evening of September 25

Two years ago we began an initiative to encourage the public to honor the mothers and families of military members killed in action by lighting a luminary on Gold Star Mother's Day, the last Sunday in September each year. President Franklin D. Roosevelt officially proclaimed this day Gold Star Mother's Day in 1936.

In honor and recognition of the brave mothers and family members who lost a loved one in service to our country, we encourage you to light a luminary on the evening of September 25th and display it on your front porch or at the end of your driveway.

You can purchase ready-made luminaries from our EGA Store, or you can make them yourself out of a few basic materials. Click here to print instructions.

Learn more about Gold Star Mother's Day and pledge your support at www.GoldStarMothersDay.com.
Once a Marine, Always a Marine

Marine Terminology Clarification

There is always some uncertainty in knowing what to call a Marine who is no longer on active duty. It's well-known that using the term "ex-Marine" is a major faux pas, but there has been some debate about the term "former Marine."

According to a recent statement by General James F. Amos,

"A Marine is a Marine. I set that policy two weeks ago - there's no such thing as a former Marine. You're a Marine, just in a different uniform and you're in a different phase of your life. But you'll always be a Marine because you went to Parris Island, San Diego or the hills of Quantico. There's no such thing as a former Marine."

The Commandant clears it right up: Do not call a Marine who is not on active duty a former Marine. Once a Marine, Always a Marine.

Click here to learn about more Marine terminology...
Comfort for the Marines' Soles

Family & Friends Spotlight

A woman from Rhode Island, Karen, and her husband, Mike, who is a pastor, donated 329 pairs of Covert Threads socks that were included in the care packages we sent on July 23rd.

For those who have never heard of Covert Threads,

they are the most ideal socks for deployed Marines. They were engineered by a Marine, for Marines, and there are three variations: two that are meant for extreme weather conditions and one that is fire-retardant. Karen and Mike donated 329 pairs of "Sand" which is ideal for extremely hot weather conditions. They say that they plan to donate the "Ice" variation when winter rolls around.
Post-Traumatic Stress Disorder Chat

Chat with PTSD Expert Dr. Cantrell August 11

Bridget Cantrell, Ph.D., will be participating in Marine Parents' monthly online discussion on Post-Traumatic Stress Disorder Thursday evening, August 11th, at 8 p.m. CST in the Marine Parents chat room.


Military members and their families who are interested in knowing more about issues related to PTSD and combat recovery are encouraged to participate in the chat.

Click here to learn more...
Been There, Done That

A Marine Dad's Advice to Other Marine Parents

The following was written by a Marine dad who posts frequently on our social networking community Marine Family Network. In this particular blog, he catalogues each stage of the Marine Corps through a parent's point of view.

The blog is a first-hand account of what parents of Marines can expect as they blindly embark on a new journey, and it doesn't get much more honest or sincere than this...

Being a Marine is hard, but rewarding. The journey is exceptionally tough, but when you look back you usually find the challenges you faced were worth it. The same may be said for being the parent of a Marine.

More than four years ago, my two sons left for boot camp at Parris Island. They had a vague idea of what to expect and so did we. For my sons, I think the reality was quite different. I know it was for us as Marine parents. That's because in both instances until you live it, there's little chance of really understanding it.

One thing I'm sure of: I don't have all the answers. But I do have a better understanding, and am happy to share that information with all of you.

Click here to keep reading...
Missing My Marine....

EGA Store Supporter Spotlight

Marine Mom Norma, who has a son currently serving in Afghanistan, sent us this photo. She says:

"We buy all our items from the EGA Store and thought you might like to see that pets miss their marines too! Some say this photo is sad but we love it!"

Thank you for sharing this touching photo Norma! We love to get photos from our supporters. If you have a photo you'd like to share, send it to store@marineparents.com. To see other photos we've received visit our "Semper Family" photo gallery here.
Featured Item - The EGA Store

Where 100% of Proceeds Benefit Marines

Garden Flag: My Hero Wears Combat Boots

Adorn your lawn or garden with this garden flag only available from the EGA Store.

$13.95