The Birthday Wall: Create a Collage to Celebrate Your Child
by Dawn Herring
I'm excited to share with you my new e-book, The Birthday Wall, which is a detailed, step-by-step instructional book I've written that shows how to create a multi-dimensional, colorful visual collage to help celebrate your Child's birthday! As creator of this family tradition, I share how to research, plan, gather, create, and display all the elements of your child's Birthday Wall, which can enable you to validate, affirm and show appreciation for your child with who they are right now. You can buy it
here on Amazon or
here
on Smashwords
for just
$2.99

.
**A BIRTHDAY WALL STORY, FEATURING SARAH JOYCE BRYANT AND HER SON CODY**:
Refresh Your Work
Do you know the
power
of your
personality
as an authentic
potion
to help you in your work tasks and goals? Do you
underestimate
your
talents
, your
unique take
on a problem and its solution?
Pay attention
to the way you
think
,
speak
and
act
and how it can make all the difference in your
work success
, whether you're in an office or at the helm of your own business.
Refresh Your Home
Do you pay attention to the
personal potion
of your
home essence
? How about
scent, wall art, the layout of furniture
? Is it all to your liking? Does it represent your
true personality
? Take the time to determine any small or large changes you'll need to create just the
right atmosphere
for your abode.
For Your Journal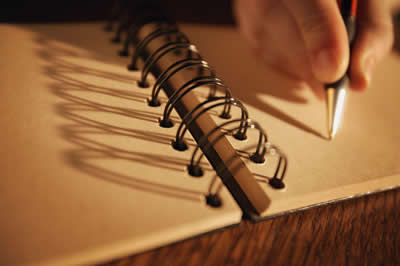 Journaling Tip:
Determine in the pages of your journal what influences and inspires you and how you can be an inspiration and positive influence to those around you.
***
Q: Do you pay close attention to the daily influences or inspirations in your life? Do you find it worth your time to detail these dimensions?
One of my journaling delights is to record what inspired me and uplifted my spirit as well as those influences that enourage me to be who I am.
You're welcome to join me in a new journaling exercise for your emotional awareness that I published in Outlet E-zine and am actively engaged in with my journaling practice.
You're welcome to share your discoveries by replying to this issue of Refresh Journal!
***
You're welcome to reply to the weekly journaling question; I may share it in a future edition of Refresh Journal.
You're welcome to subscribe to my blog Refresh with Dawn Herring so you will always get my latest posts in your email to read at your convenience.
THE ARTIST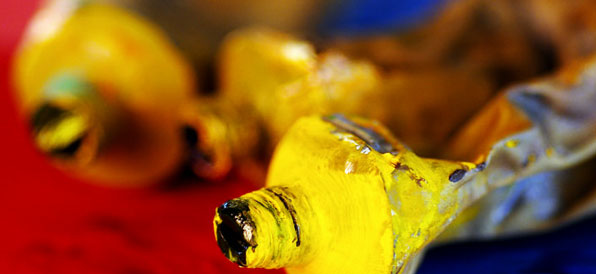 What is your favorite artistic potion?
Feet movements in dance, brush to a canvas, voice to a recording, or fingers to clay?
Follow your heart initiative; pay attention to what inspires and moves you.
Tune in to your artistic influences and see where they lead.
Go with the flow of your artistic dreams that are contained in your powerful personality potion.
"Each of us is unique, valuable, worthy and irreplaceable."
My good friend, artist and journal keeper,
Quinn McDonald
, author of Raw Art Journaling,
for her appreciative and affirming words:
"I am always amazed at how you catch just the right mood for [Refresh Journal]."
If you could create a personal powerful potion, what would it contain?
Some potions are meant to be medicinal. Like the kind we took as a child that was a mix of antibiotic with added flavoring to make for easier ingestion. (Ack.)
Of course, most times we think of a potion as something to take internally that will either transform us into something fabulous or mysterious.
I think if I could create one, it would include everything that has great meaning to me, plus a little pizzazz to keep it refreshing, of course.
In essence, we all have a inner potion called our Personality: how we do things, how we say things, how we influence the people around us and how we inspire others to do great things.
We don't often realize how the mix of our personality affects those around us, for better or for worse, depending on how we put ourselves out there.
But when we do become more aware of the potency of our inner potion, we can create a refreshing, authentic approach to how we live our lives, based on our heart and the desire to make the world a better place.
We touched on this inner dimension of our lives a bit during our recent session of #JournalChat Live with our topic, Your Journaling: An Inspiring Influence. Highlights are below.
Also included are refreshing tips for your work and your home and a fabulous song pick by Chicago titled, "You're the Inspiration."
Consider how your approach to life and to the people around you influences or inspires others toward greatness and positive change. What you do and how you do it, based on your unique take on life, really does make a difference. Be deliberate. Be proactive. Be YOU.
Thanks for making Refresh Journal part of your Powerful Potion.
Your Refreshment Specialist
Host of #JournalChat Live and #JournalChat Links edition
JournalChat Pick of the Week:
Do you sometimes feel as if all you have is negativity to spew on the journal page? Do you wonder sometimes what you should really write about?
We all come to impasses with our journals at one time or another; Julie Luek shares some views, including her own, on the subject matter of your journal entries. Sometimes intuitive listening in our journal process will help us derive more inner wisdom to share on the page, creating a balanced experience for ourselves, and if we choose, to our loved ones as our legacy.
For this week's #JournalChat Live, we will discuss the issue of balance in our journals, how we can listen more and learn about ourselves and incorporate more of the inner wisdom and intuition in the process, rather than just focusing on the sometimes negative spewing that can dominate the journal page. Our topic will be Your Journaling: Listen and Learn.
You're welcome to read this post prior to the Live chat on Thursday, and perhaps write an entry about how you have had a more listening ear with your journal entries rather than just putting your angst on the page alone. You're welcome to share any discoveries you've made during our chat.
So join us on Thursday, April 4, 2013 at 5 p.m. EST (2 p.m. PST) for #JournalChat Live on Twitter. Be sure to use the #JournalChat hashtag in your tweet! I recommend tweetchat.com.
Highlights from #JournalChat Live
Our topic for #JournalChat Live this past week was Your Journaling: An Inspiring Influence as we discussed how we can use our journals to record what inspires and influences us and how we can, in turn, inspire and influence others. Highlights are below.
Here are insights from Cynthia Morris with her post, Which is Better: Inspiration or Influence?:
Cynthia showcases her view of the difference between something that inspires and something that influences. She shares: "Inspiration sparks an emotional quickening." And she shares: "Influence exerts a specific, directive force to provoke change."
Here's my point of view and insight:
Journaling helps us capture so many important dimensions in life. I look forward to my journaling time because I have the opportunity to record what inspired me that day. Not only do I record my inspirations, but I also record what influences me, my decisions, my daily life experience. I find that books I read often influence me when the message resonates with my authentic self. I love recording that! I am influenced by folks who I respect/admire; although what I learn must align with my authenticity. When we record what influences us, we can catch when something doesn't align with who we really are.
From Elizabeth:
I find using art is easier for my self expression than words. [Words] are an automatic censor. Which is my problem when using only words...but art allows me to just flow without the mind intruding. With art I don't censor it, and the mind cannot interfere with judgment. As an artist, I feel it is deeper and connects directly to the soul, more so than writing.
From Michael Pearlman:
Inspiring is to infuse and it comes more from the soul, influencing is more palpable, more earth bound. The soul is looking for a way to express joy and delight. We journal to hear a purified version of what the soul wants.
From Victoria Musgrave:
I only recently started reading over my journals - when I finish a notebook. Lots of revelations! Reading over a journal when I've come to the last page is a nice way to close a "chapter." I find reading journals of famous writers very inspiring.
And to Summarize:
Journaling can help us pinpoint these influencing/inspiring areas and create a more authentic life every day.
Tune in to what inspires and influences you in your journal; then be an inspiration and influence in others' lives!
Check out the transcript for #JournalChat Live on 3/28/13. Special Thanks to Cynthia Morris for her fabulous post, Which is Better: Inspiration or Influence?, which was our journaling resource for this week's live chat.
Join us on 4/4/13 at 5 EST/2 PST for our next session of JournalChat Live. Topic is in the section for Pick of the Week.
Love is one of the truest inspirations.

You're The Inspiration - Peter Cetera feat. Az Yet
When you pay close attention to that powerful personality potion that you possess, it will change the way you see yourself and how you can inspire and influence others. Help a friend dive into theirs as well. Then, when you work together, what a wonderful creative vibe can result!
Enjoy your inner potion to the full--and celebrate!
Dawn Herring
Host of #JournalChat Live and #JournalChat Links Edition on Twitter
Author of The Birthday Wall: Create a Collage to Celebrate Your Child