Senate Education Committee:
Senator Conrad Appel (Chairman)
721 Papworth Avenue, Suite 102A
Metairie, LA 70005
(866) 946-3133
appelc@legis.la.gov
Senator Eric LaFleur (Vice-Chairman)
P.O. Box 617
Ville Platte, LA 70586
(337) 363-5019
lafleure@legis.la.gov
Senator Dan Claitor
7520 Perkins Road, Suite 160
Baton Rouge, LA 70808
(225) 765-0206
claitord@legis.la.gov
Senator Jack Donahue
3030 East Causeway Approach
Mandeville, LA 70448
(985) 727-7949
donahuej@legis.la.gov
Senator Elbert L. Guillory
633 East Landry Street
Opelousas, LA 70570
(337) 943-2457
guillorye@legis.la.gov
Senator Mike Walsworth
4007 White's Ferry Rd., Suite A
West Monroe, LA 71291
(318) 340-6453
walsworthm@legis.la.gov
Senator Mack "Bodi" White
808 O'Neal Lane
Baton Rouge, LA 70816
(225) 272-1324
whitem@legis.la.gov
Senator Page Cortez (Interim Member)
101 W. Farrell Road. Bldg. 5, Suite 100
Lafayette, LA 70508
(337) 993-7430
cortezp@legis.la.gov
The
following groups opposed these changes
and recommended for BESE to
not move forward
with these changes:
The Louisiana Developmental Disabilities Council,

Louisiana Special Education Advisory Panel,

Louisiana Special Education Administrators Association, and

The Superintendents Advisory Council.
Advocates, special education professionals, district administrators and parents have expressed concern over several issues with this drastic change in funding for schools to serve the needs of students with disabilities. Some of those concerns include:
Schools

receive

more funds to lower their referral rates regardless if the referrals are done appropriately;

Funding incentives for segregated settings;

Emphasis on academic outcomes without addressing incentives for meeting individualized goals and objectives;

Not aligning funding to account for costly individualized supports and services;

Negative impact on resources to smaller or less financially stable districts in providing a free appropriate public education to their students with disabilities; and,

Failing to address the inequities (unfairness) in how funds are distributed across all schools systems that serve different percentages of students who need more costly special education supports and services.

If you have concerns with proposed changes to the state education funding formula, called the Minimum Foundation Program (MFP), contact members of the Senate Education Committee before Wednesday, May 22nd and let them know how you feel.
The MFP for next school year (2013-2014) was passed by the Board of Elementary and Secondary Education (BESE) and must be approved by the Legislature.
This week it was discovered that the wrong version of the MFP was sent by BESE to the Legislature. The MFP, now Senate Concurrent Resolution (
SCR) 23
, is expected to be discussed and voted on by the Senate Education Committee this coming
Wednesday, May 22nd (or sooner).
As soon as an exact date and time are announced LaTEACH will alert you!
Prepare to join other LaTEACH members for a
Purple Shirt Day
next week when the MFP is heard by the Senate Education Committee!
I TOOK ACTION
If you took action please let us know by replying to this email or clicking
HERE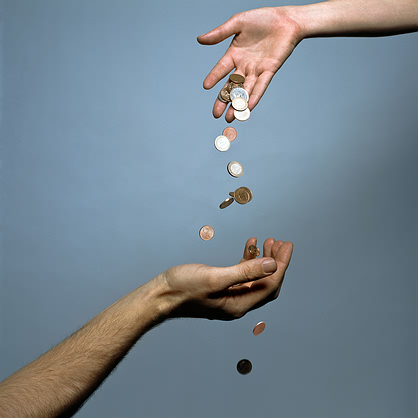 There are major changes in the MFP formula for students with disabilities.
As proposed in SCR 23, districts will no longer receive an additional 150% add-on weight of funding for each student with a disability. The 2013-14 funding formula (SCR23) would apply multiple weights for funding based on:
Disability classification of the student

Setting or placement where the student is educated

Student performance on standardized assessments

Graduation rate of students with disabilities graduating in four or five years

Continued funding after students are declassified (i.e., determined to no longer need special education services)

Reduction in the rate students are referred to special education