Next AERO Conference Announcement!
PORTLAND!!!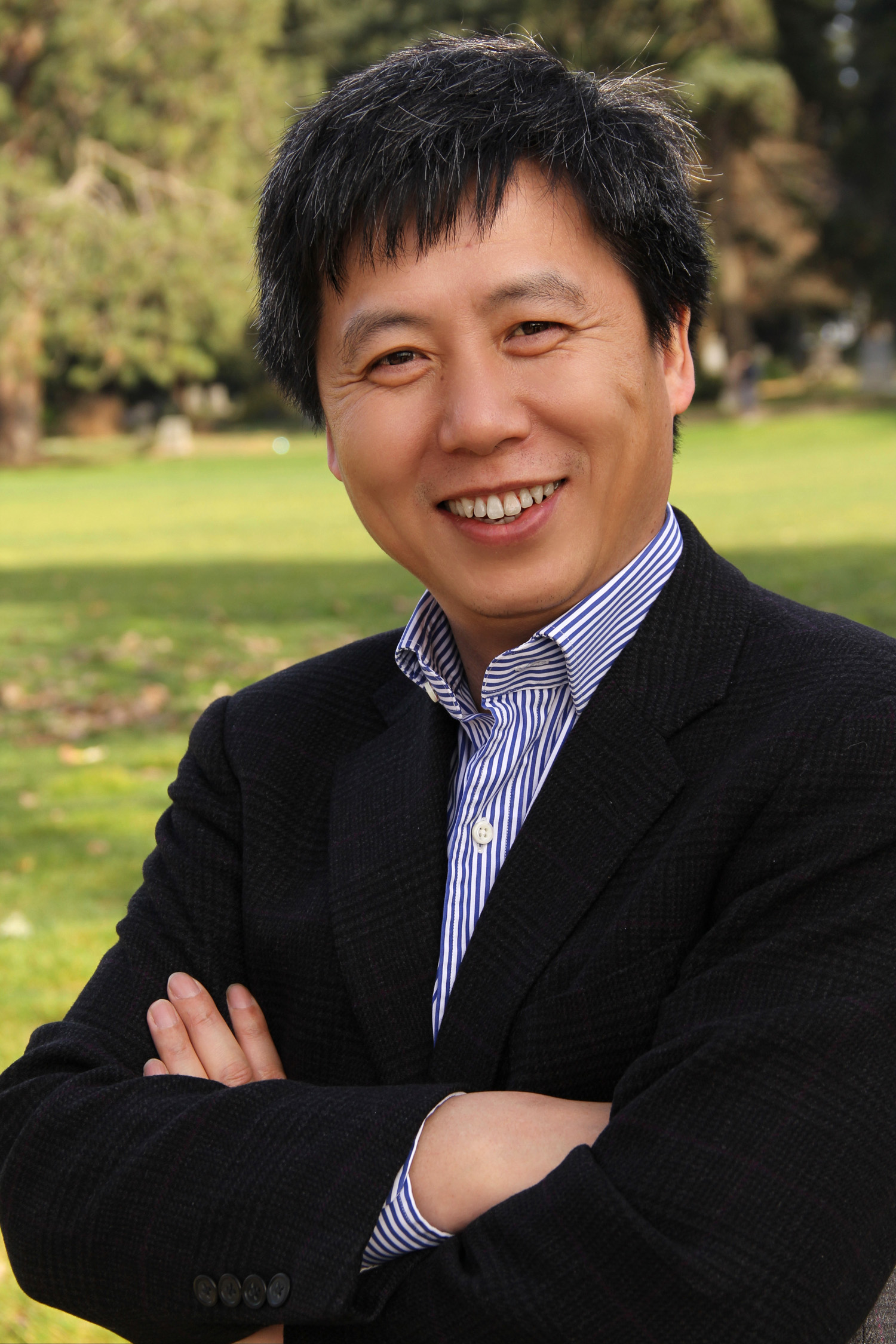 We're very excited to be going back to the west coast next year for the AERO conference. People have been clamoring for this ever since we came back east three years ago. So the next AERO conference will be from August 3rd to 7th in Portland, Oregon! Since we left there Portland has skyrocketed as a destination but we have negotiated a good price for the rooms with the Holiday Inn Portland-Airport Airport. And it is close to the airport with free shuttle service.
To celebrate this announcement this week we are offering a super-super early-bird rate to register for the entire conference: $200 for all five days. This rate won't be repeated, and the regular rate will need to be higher than it has in the past because of increased expenses.
Here's some information about
Portland
.
These New York Schools Aren't Just Letting Kids Opt Out of Testing-They're Giving Them an Alternative



This week, children across New York State will exchange the freedom of summer for work sheets, rubrics, and minute-to-minute daily schedules posted on the board. For a few days, their lives will be upended by novelty-they will go into new classrooms, be greeted by new teachers, make new friends, and get new books (if they're lucky)-but by the end of the month, it will have all the feel of old routine.




Yet before School Year 2015-16 ramps up to accelerated rhythms, we would do well to reflect back on the last school year, which ended with a burst of controversy over the issue of high-stakes testing. In New York State, 1.1 million children in grades three through eight were supposed to be assessed last spring in math and English Language Arts. Instead, some 200,000 students, or nearly 20 percent,

never took

the exams because their parents refused to submit them to the standardized-testing machine. It was a record-setting revolt, withThe New York Times

estimating

that as many as four times as many students opted out of the annual testing ritual in 2015 as did in 2014.




New York State parents were hardly the only school-zone rebels. Parents throughout the country have gone on record against an instructional culture that has turned test preparation into the de facto school curriculum. But what seems to have tipped the scales in New York was Governor Andrew Cuomo's

announcement

last January that standardized tests would be used to a greater and greater extent for evaluating teacher performance. "Ramping up standardized testing...has turned parents into rebels, solid citizens into outliers, the law abiding into the rule-defying," Donn Esmonde, a columnist for theBuffalo News,

observed

in an April column.


Read the rest here.
Opt-out protest this week, one of many on Long Island, NY
A Brief History of Education in the United States (Part 2)



From the Civil War to Race to the Top

In the post-Civil War era the federal government established boarding schools under the auspices of the Army for the forced assimilation of Native American children.

Richard Pratt

, an army officer who founded the first of these schools described his philosophy in a speech in 1892. "A great general has said that the only good Indian is a dead one. In a sense, I agree with the sentiment, but only in this: that all the Indian there is in the race should be dead. Kill the Indian in him, and save the man."

The ideology and policies directed at Native Americans were later used to justify efforts to rapidly assimilate

Southern and Eastern European immigrants

and their American-born children during and after World War I. As part of an Americanization movement more than thirty states passed laws mandating programs that required classes for adults in English language and American civics and after-school and Saturday classes for immigrant youth. The 1906 Nationality Act made the ability to speak English a requirement for naturalization, and the 1917 Immigration Act excluded illiterates from entering the United States. A Committee for Immigrants in America helped fund the Division of Immigrant Education in the federal Bureau of Education. After World War I, the emphasis of Americanization programs shifted from emergency measures to a long-term educational effort primarily based in public schools. The focus on forced assimilation and its failures also morphed in the 1920s into anti-immigrant, anti-radical, and nativist campaigns that led to harsh immigration restriction laws in 1921 and 1924.




Post-World War II

Since World War II education in the United States has been affected by a number of conflicting forces. The African American Civil Rights Movement of the 1950s and 1960s protested against the inequities of racial segregation and challenged it in the courts. In 1954, the Supreme Court in

Brown v. Board of Education

unanimously declared that

de jure separate educational facilities were inherently unequal and unconstitutional. In response Southern officials delayed implementing the decision and many White southerners transferred their children to racially segregated private schools. Northern and urban schools grew increasingly segregated during this period as Blacks moved into northern cities and Whites took advantage of federal programs to assist returning veterans to move to new suburban communities.


Handcuffed for Making Clock, Ahmed Mohamed, 14, Wins Time With Obama
(AERO Interviewed by NPR)
Ed: We were interviewed by the Texas NPR network about this. We told them what Ahmed's options were in homeschooling or finding an alternative school in TX




HOUSTON - Ahmed Mohamed's homemade alarm clock got him suspended from his suburban Dallas high school and detained and handcuffed by police officers on Monday after school officials accused him of making a fake bomb. By Wednesday, it had brought him an invitation to the White House, support from Hillary Rodham Clinton and Mark Zuckerberg, and a moment of head-spinning attention as questions arose whether he had been targeted because of his name and his religion.




As a result, a 14-year-old freshman at MacArthur High School in Irving, Tex., who is partial to tinkering, technology and NASA T-shirts and wants to go to M.I.T., found himself in a social media whirlwind that reflected the nation's charged debates on Islam, immigration and ethnicity.




"Cool clock, Ahmed,"

President Obama

said on Twitter. "Want to bring it to the White House? We should inspire more kids like you to like science. It's what makes America great." Mr. Obama's staff invited Ahmed to the White House for Astronomy Night on Oct. 19, an event bringing together scientists, engineers, astronauts, teachers and students to spend a night stargazing from the South Lawn.


Read the rest here.
Documentary looks at why Japanese parents let young kids walk to school by themselves



Many foreigners in Japan are shocked to see young Japanese schoolchildren walking to and from school by themselves, or even taking the trains or buses alone. While these sights would probably lead to more than a few concerned stares in many countries overseas, they're perfectly typical scenes in Japan.




Australian TV channel SBS 2 recently shared a mini-documentary titled "Japan's independent kids" on YouTube, which gives a brief look at the differences between one young Japanese girl's commute to school versus that of a young Australian girl, while examining some of the societal factors that lead to differing expectations regarding independence for children in each country.




Take a moment now to watch the approximately eight-minute video below, then scroll down for our summary of its major points and net user comments.




The short documentary begins by sharing the Japanese proverb "Kawaii ko ni wa tabi o saseyo," or "Send the beloved child on a journey." This saying, which holds that children should learn to take on challenges and difficulties from an early stage in life, alludes to the fact that Japanese children are typically socialized into becoming independent and taking care of themselves at a younger age than are many children in Western countries. One striking example of this young independence is in how Japanese elementary school students commute to school on a daily basis.


Read the rest here.
Do you have a news or resource item you think Education Revolution newsletter readers would find useful? Send it to jerryaero@aol.com.
Ongoing
AERO Conference, Portland, OR August 3-7, 2016
Thank you for your ongoing support. With
your help
, we will make learner-centered alternatives available to everyone!
Sincerely,
Jerry Mintz
Executive Director
Alternative Education Resource Organization
Many parents don't realize that the education world has changed drastically since they were in school. Schools and class sizes used to be smaller, dropout rates lower, in-school violence almost unheard of, and teachers weren't terrified of showing affection to their students, or of discussing moral values. Of course, even then, school was far from perfect, but at least the teachers-and usually the principal-knew every student by name, something that is increasingly rare today.
Because our public school system has deteriorated considerably, many parents, teachers, and individuals have taken it upon themselves to create public and private alternatives to that system; and it is important for parents to know that they now have choices.
So how do you know that it's time to look for another educational approach for your child? Here are some of the signs:
1. Does your child say he or she hates school?
If so, something is probably wrong with the school. Children are natural learners, and when they're young, you can hardly stop them from learning. If your child says they hate school, listen to them.