AI WEIWEI: NEVER SORRY
AI WEIWEI: NEVER SORRY is the inside story of a dissident for the digital age who inspires global audiences and blurs the boundaries of art and politics. First time director Alison Klayman gained unprecedented access to Ai while working as a journalist in China. Documenting Ai's artistic process, intimate exchanges with family, and increasingly public clashes with the Chinese government, this detailed portrait provides a nuanced exploration of contemporary China and one of its most compelling public figures.


THE INTOUCHABLES
An unprecedented box office phenomenon in France, where it shattered records to become the second most successful French film of all time, THE INTOUCHABLES tells the fact based story of the unlikely friendship between a handicapped white millionaire and his unconventional Senegalese caretaker. Paralyzed from the neck down and weary of the pitying attentions of his live-in help, Philippe (François Cluzet, TELL NO ONE) hires a recently paroled convict -- who only applied for the job in order to continue receiving his welfare payments. Gradually, these two men from very different worlds grow close, sharing in the joy and pain of each other's lives in this hilarious and heartwarming crowd-pleaser.
TO ROME WITH LOVE
Woody Allen, who saw a career resurgence with his Paris-set Oscar winner MIDNIGHT IN PARIS, continues his trek through Europe with TO ROME WITH LOVE. It features an all-star cast including Alec Baldwin, Jesse Eisenberg, Ellen Page, Penelope Cruz and Greta Gerwig - not to mention Italian actor/director Roberto Benigni making a return to the big screen after a 7 year absence, and Allen himself appearing in front of the camera for the first time in 6 years. This delightful film is comprised for four vignettes that tell of the romances, adventures, and predicaments of number of people in the Eternal City.
BERNIE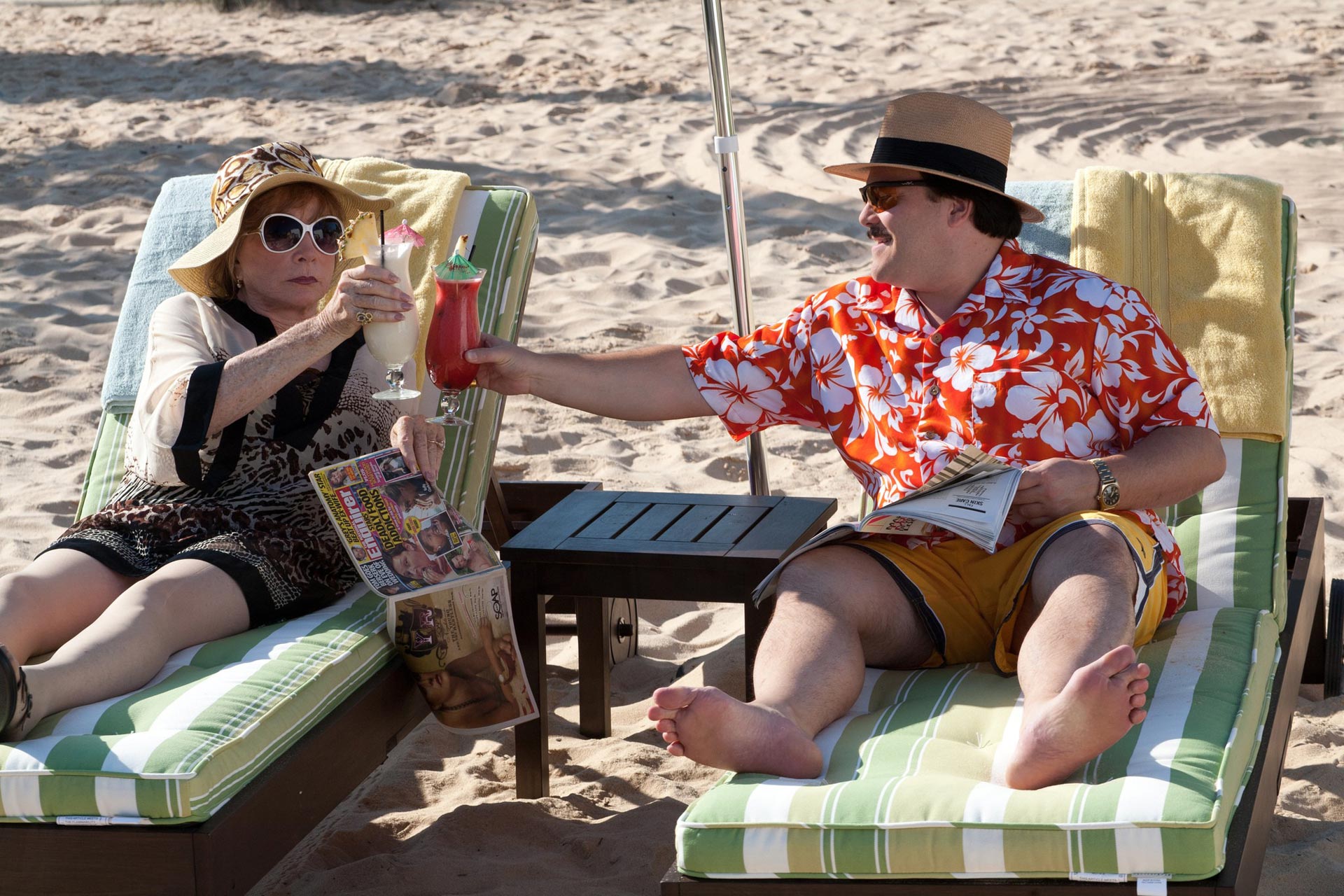 Iconic indie filmmaker Richard Linklater (BEFORE SUNSET, DAZED AND CONFUSED) and screenwriter Skip Hollandsworth deliver a witty and affectionate black comedy about small-town Texas in BERNIE. Based on fact, the film tells of a well-liked, warm-hearted mortician (Jack Black) suddenly accused of murder. Shirley MacLaine plays the town's richest and most hated citizen, while Matthew McConaughey is a spotlight-craving prosecutor who hopes the case will make him a media celebrity. All three stars have been winning raves at international film festivals, from London to Los Angeles to Texas' own SXSW.
BEASTS OF THE SOUTHERN WILD
A Sundance Film Festival sensation, this stunning film is destined to be one of 2012's most hotly discussed features. With an incredible cast of non-professionals, the film tells an inspiring story of survival in the southernmost marshes of Louisiana known as The Bathtub. Focusing on a resilient six-year-old girl, magnificently played by Quvenzhane Wallis, the film salutes the tenacity and camaraderie of the Bathtub dwellers. They must endure not only the ravages of nature but also the attacks of predatory creatures thawed by ice marshes. Each frame reveals director Zeitlin's fascination with the environment and his regard for human spirit.
KILLER JOE - Coming Soon!
Based on the play by Pulitzer and Tony Award winner Tracy Letts, KILLER JOE is a garish, provocative black comedy from Academy Award winning director William Friedkin (THE FRENCH CONNECTION). Matthew McConaughey stars as a renegade Dallas cop who moonlights as a contract killer. Hired by failed drug dealer Chris (Emile Hirsch, INTO THE WILD) to take out his mother for her life insurance policy, the hit man sets his sights on Chris' virginal sister Dottie for collateral payment. Juno Temple, Gina Gershon, and Thomas Haden Church costar in this totally twisted, unforgettable trailer park murder story.
SEARCHING FOR SUGARMAN - Coming Soon
This inspiring documentary shook up this year's Sundance Film Festival, winning the World Cinema Award. It's a tribute to the power of music and amateur detective work, answering the question, What Ever Happened to Sixto Rodriguez? A casualty of the American music industry, Rodriquez's spare melodies and pungent lyrics were compared to Bob Dylan's. But his albums failed in the U.S., and he was rumored dead from a savage on-stage suicide. However, his music spoke to the South African anti-apartheid movement, and a search for his whereabouts began.
Angelika Film Center

5321 East Mockingbird Ln. Ste 230

Dallas, TX 75206 · 214-841-4700