REGISTER NOW
Spring 2011 Conference Level 1 & 2 Practitioner Seminars, General, Nutrition & Science Sessions
Atlanta, GA
------------------------------
Save the date!
Fall 2011 Conference
Las Vegas Hilton
Oct. 14-17

Want to see what happens at the Conference?
View free lectures from past conferences online - including the latest lectures from our Fall 2010 Conference in Long Beach
Great Rates at Renaissance Waverly
Conference sessions are set for the Renaissance Waverly Hotel. The Autism Research Institute has negotiated a block of special discounted room rates of $124 per night. Please register
early to take advantage of this special rate.
Conference Discounts Still Available
We are very pleased to offer a variety of financial support options for families, including:
EARLY-BIRD RATE
$69/day or buy all 3 days for $179 - extended through April 8th!
ANGEL DISCOUNT Thanks to generous support from our conference exhibitors, families in need are invited to register at a reduced "Angel" rate - select this rate if you are truly unable to pay the regular rate - no questions asked. Funds are limited and available on a first-come/first-served basis.
You must pre-register online to receive this rate while funds last - Angel discounts are not available at on site registration.
STUDENT & MILITARY DISCOUNT
We also continue to offer 15% discounts for students and active members of the military. (ID required at check-in). Use the code 'military' or 'student' when you register.

MEDICAL STUDENT - SEMINAR DISCOUNT
Medical students receive 50% off the registration fee for the Level 1 Practitioner Seminar - use the code 'medstudent.'
Offers cannot be combined - one discount is available per registrant.
Sell Puzzle Pieces to Support Research
April is Autism Awareness month - the perfect time to join the Million Dollar Puzzle project. Let's all work together and make this a BIG year for autism research.
The Million Dollar Puzzle is an initiative to fund research through the Autism Research Institute, and keep Dr. Rimland's visionary work alive. We are solving the puzzle of autism by linking individuals, villages, towns, cities, states and countries with Puzzle Pieces. Each one-dollar Piece represents a son, daughter, grandchild, neighbor or friend. Each piece represents a story of someone's earnest effort, dedication and kindness in selling it. We encourage you to share your success story about selling Puzzle Pieces, to inspire others to help us in our quest to fund research that makes a difference for individuals living with autism today.
Director's Note
Spring has arrived along with Autism Awareness month. Lots of exciting things going on this month, culminating with our large ARI conference in Atlanta starting on April 28. See conference information below. You can learn about other autism events, workshops, and conferences by visiting The Autism Calendar, sponsored by the Schafer Autism Report.
We recently updated our Adverse Drug Reactions webpage. Since most drugs are associated with adverse side-effects, we feel that it is important for parents to be informed on whether or not certain drugs may lower the threshold for seizure activity. You can view a list of drugs along with links to articles about their side-effects on our website, www.Autism.com.
Last year ARI launched its smart phone app for iPad, iTouch, iPhone, and droid users. We recently added Spanish and French languages to the app program. You can learn more about this app as well as other ARI-sponsored apps at: www.AutismApp.com
Over the weekend we announced that we are working closely with "5A Families," a family support organization in Japan which is desperately trying to help families deal with last month's disasters. We would like to thank those individuals who made a donation on our website. We can assure you that 100% percent of the monies donated to this cause will be dedicated to working with this organization. You can make make a donation to help families in Japan on our secure website.In the field marked "Donation in Honor of:," please type: "Families in Japan."
Steve Edelson, PhD
Executive Director,
Autism Research Institute
ARI Assisting University of Chicago Study on Autism
The Autism Research Institute is working with Dr. Andrey Rzhetsky, professor of Medicine and Human Genetics at the University of Chicago, to study autism in an elaborate and exciting new way.
Dr. Andrey Rzhetsky at the University of Chicago is studying Autism
"We propose to collect and expand the diversity of ways to conceptualize biomedical reality and a companion method for naturally selecting these conceptions against the landscape of existing and emerging findings. Furthermore, we propose to develop methods for the computational synthesis of new hypotheses that enjoy better support in light of existing evidence. Finally, we propose a mathematical architecture that uses the stream of diverse evidence to automate ongoing evaluation of competing hypotheses."
Dr. Rzhetsky would like to interview parents in the United States about their son/daughter. Some of the questions include pregnancy and birth complications, early symptoms, other illnesses after the diagnosis, treatments, and more.

The interview will last approximately 30 minutes.

If you would like to assist with this study, please write to Dr. Rzhetsky at: andrey@autism.com.
Parent Connection: Support & Fun at the Conference later this month in Atlanta
This conference was one of the best I have ever attended. It was heart-warming seeing so many parents, scientists, and physicians all together in five days of intensive and very informative meetings. I returned elated and inspired.
- Fall 2010 Attendee Matt Pamuku
Join us for our Evening Workshops Thursday and Friday April 28-29 include lectures for parents, caregivers, and clinicians. Workshops both evenings are free - please feel free to bring a friend, colleague or fellow parent to learn about the latest research and effective treatments.

View Workshop Schedule
Receive free hands-on support from medical professionals Friday through Sunday at the conference

Get Hands-On Support during breaks in our "Demo Room"
Taking a page from Biology 101, ARI offers its on-site "lab," teaching practical skills for taking the biomedical approach home. The "Demonstration Room" will be offered during breaks and lunchtime on Friday, Saturday, and Sunday at the Spring Conference. The ARI Conference offers parents effective strategies for helping their children, serving as a meeting ground for clinicians using a biomedical approach and the parents who seek their aid. Still, for many of us, returning to what is in effect a biology/chemistry class presents a challenging learning curve. While lectures are essential to our understanding, the information is only as effective as the hands that are charged with putting these treatments into effect. Don't miss this chance to stop by for free one-to-one tutorials by experienced healthcare professionals and experienced parents. Topics include administering B-12 injections, scheduling supplements, tracking treatment success, teaching pill-swallowing, and more. The "Demo Room" is free with your paid registration.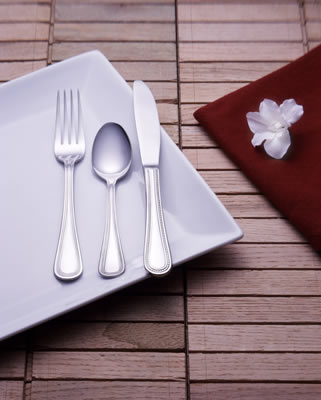 Seats are limited - register early to save your seat.
Saturday Night Dinner Auction at the Waverly Hotel April 30th
The Saturday Dinner is always a favorite, providing everyone time to come together in a relaxed setting for an opportunity to connect with other parents, medical professionals, and specialists from around the world.
The evening includes a silent auction with opportunities to bid on wonderful donated items - all proceeds benefit the Autism Research Institute.
Reserve your seat when you register online
Meet fellow parent and TACA Co-Founder Lisa Ackerman in person
Don't miss TACA Coffee Talks Thursday & Friday nights
For many families new to the autism diagnosis or starting the biomedical approach, finding a parent mentor can help ease the frustration, help to navigate the confusing "system," and help jump-start the family with ACTION for their child affected by autism.
Our friends at Talk About Curing Autism have a key focus on building the autism community and helping families affected by autism. They have generously offered to connect parents, with a chance to meet a TACA Parent Mentor at the conference. Free TACA Coffee talks are set for 5:30 p.m. Thursday and Friday Nights in the Fulton Room at the Waverly Hotel.

Want to meet a mentor? Join us for coffee, then stop by the TACA booth any time during the conference. Register Now
Events in the Community ...
Spring 2011 ARI Conference
DATES: April 28-May 1
LOCATION: Renaissance Waverly - Atlanta, GA

Follow the latest science on evidence-based medical treatments for ASD. Level 1 & 2 Practitioner Seminars, Parent, Diet, Adult, & Science Sessions
New Sessions include: diet and adult tracks and information concerning sensory and behavioral interventions.
Parent/Non-medical Professional/Individual w/ASD Rates
----------------------------------------------------------------------------------------
All Together for Autism Run
DATE: Registration 7:30-9 a.m., April 9, 2011 - 10 a.m. start
LOCATION: Meadow Breeze Park, Washington Township, NJ

Events include 5K Run/Walk and 1 Mile Family Fun Walk, vendor booths, facepainting and more. A portion of the proceeds will benefit Autism Research Institute.
Printable Flyer and Registration form
----------------------------------------------------------------------------------------
Greater Phoenix Autism/Asperger's Conference DATES: May 13-14
LOCATION: Scottsdale Bible Church
Featured speakers include:
Diana Henry, MS, OTR/L, FAOTA, Friday Keynote

Systems change occurs when everyone on the team, including family, school and community providers "owns" a piece of the sensory puzzle. Putting the pieces together requires collective team empowerment. Diana will share how she encourages every person in the child's life to join in.

Sean C. Barron, Saturday Keynote

Sean is Co-Author with Temple Grandin of the

Unwritten Rules Of Social Relationships: Decoding Social Mysteries Through the Unique Perspectives of Autism. Hear his share personal stories to explain the 10 unwritten rules and patterns of social relationships and why they're important.
Learn more about the 2011 Greater Phoenix Autism/Asperger's Conference
---------------------------------------------------------------------------------------
AutismOne & Generation Rescue Present: Autism Redefined - Recovery on a Budget

DATES: May 25-29
LOCATION: Westin Lombard Yorktown Center,
70 Yorktown Ctr., Lombard, IL
----------------------------------------------------------------------------------------
Your Healing Retreat
Practical Solutions for Families and Primary Care Providers Dealing with Autism Spectrum Disorders, Learning and Attention Problems

DATES: June 3-5
LOCATION: Kanuga Retreat Center in Hendersonville, NC

An integrative approach for families and primary care providers dealing with autism, learning and attention disorders.
More information