CENTRAL IOWA ASA
Welcome's....
2012 ASA HEARTLAND COLLEGE SHOWCASE SERIES TOURNAMENT-MIDWEST
(asaheartlandseries.org)
www.asaheartlandshowcasemidwest.com
SEPTEMBER 28-30, 2012
DES MOINES, IOWA
16A, 18A, 18 GOLD
ASA'S NATIONAL COLLEGE SHOWCASE SERIES COMES TO THE HEART OF THE MIDWEST......
5-GAME GUARANTEE
4-Showcase Games on Saturday
Single Elimination ASA Championship Bracket Tournament on Sunday
$300 ENTRY FEE plus....
$35/ Per Game Pay at the Plate Umpire Fee for all Showcase Games on Friday and Saturday
Sunday Games have NO Umpire Charge to Participating Teams
Teams are required to Provide 2-NEW Red Stitch Game Balls
TOURNAMENT FIELD WILL BE LIMITED TO
60 TEAMS !!!!
REGISTER EARLY !!!!
COLLEGE COACHES FROM DIVISION I, II & III, as well as JUNIOR COLLEGE's, will be in ATTENDANCE to observe Players from the Participating Teams. (Attending Colleges List will be released as they commit)
EVENT WILL BE HELD AT FOUR OF THE BEST SOFTBALL COMPLEXES IN IOWA AND THE MIDWEST.........
THE GREATER DES MOINES SOFTBALL COMPLEX
UGRA SOFTBALL COMPLEX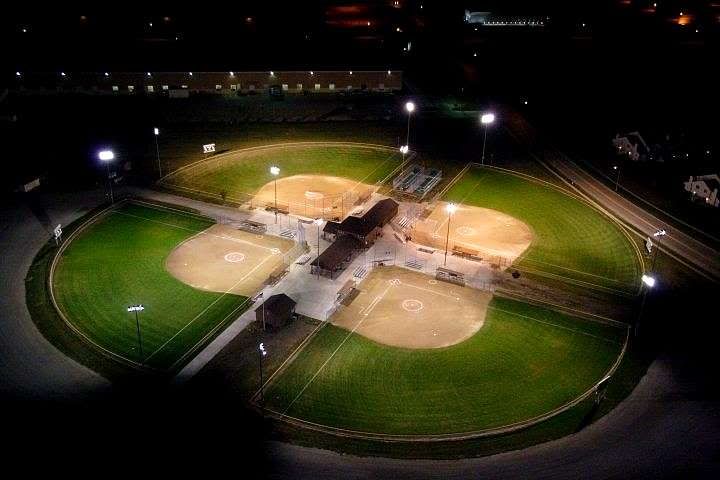 HOLIDAY PARK SOFTBALL COMPLEX
WEST DES MOINES, IA
(Not Pictured)
WALKER JOHNSON SOFTBALL COMPLEX
URBANDALE, IA
EVENT DETAILS ..............
- 52 Teams will be brought to Des Moines, Iowa to Showcase their skills to College Coaches from around the Midwest and other areas of the US
- OUT OF TOWN Teams MUST Reserve Hotel Rooms at one of the Event's Sponsoring Hotel's. If an out of Town Team Fails to do so, they will be removed from the Tournament and surrender their Entry Fee. Hotel List will be given to the Out of Town Team, once that team registers with the Tournament
- Teams will play in Four Showcase Games on Friday Night and Saturday:
*** 2 of the Games will be played with Modified Rules placing Teams and Players in Actual Game Situations every inning (As Requested by College Coaches)
*** 2 of the Games will be played in a Classic Showcase Format. Teams will be allowed to Bat Full Roster in both of these formats, during Showcase games. Open Substitution as well for Showcase.

- Teams will then play in a Pre Bracketed Single Elimination ASA Championship Tournament on Sunday (As Requested by College Coaches). Awards will be given to 1st and 2nd Place Teams in each Age Division. Straight ASA Rulebook on Sunday. The College Coaches requested this too see the players compete when they are playing for a Championship, and not just showcasing skill........
- Profile Books will be developed for Attending College Coaches, of the Participating Teams in the Event. Teams are encouraged to also have their own Profile Books on hand at their Games for Coaches to View.
- Softball Merchandise Vendors, Sports Photography, and College Recruiting Services will be on site.......
- TEAMS NEED TO ENTER TOURNAMENT BY GOING TO www.tournamentasa.com DONT DELAY!!!
If you do not have an account in the Tournament ASA system, go to "Coaches Sign Up" in the Upper Right Hand corner of the website and sign your team up. You can then register your team into the event.
REFUND POLICY:
1. Teams that cancel after deadline WILL NOT be given a refund. Cancellations prior to deadline will be refunded minus a $75 Admin. Fee. PAYMENT DEADLINE IS SEPT 1st, 2012
2. Refund Policy for weather related cancellations after event begins will be released in Coaches Packet, once a team has registered and paid.