Greetings!

As the days become shorter and the nights longer we know that Winter is settling in. It's hard to believe that 2011 is almost over and that 2012 is right around the corner. This has been an exciting year for us and this edition of our quarterly e-newsletter includes the latest additions to the Backline family, upcoming community trainings, and an Advocate's perspective from the Talk Line.
We hope you enjoy it!

If you have ideas to share or would like to contribute a future newsletter article, please just let us know.


Warmly,
Shelly Dodson
Program Manager
Building Backline's People Power
In October we completed our 6th volunteer Talk Line Advocate training in Portland. Congratulations to the Fall 2011 cohort of Advocates: Brooke, Jordanna, Molly Beth, Madeline, Sara, Rachel and Natasha! These dynamic and engaging women spent 40 hours together completing intensive values clarification and skills training before moving on to the Talk Line. We are thankful to have such a strong and amazing community of advocates who contribute their time.
Since our last newsletter, Backline has also welcomed Shantae Johnson to our Board of Directors. Shantae volunteered as a Talk Line Advocate for the past year before joining the Board in September - you may remember her Mama's Day blog post as part of the Strong Families initiative. Shantae is a breastfeeding peer counselor, doula, midwifery student, poet, writer, social activist, and mother to five beautiful children. Her background in community organizing and outreach was grown with the NAACP Portland State University Student Group, Partnership for Safety and Justice and as the Oregon State Representative for the International Center for Traditional Childbearing (ICTC) from 2006-2009.
Trainings & Presentations

Backline is lining up trainings and presentations for 2012. This February in Portland, we will once again be co-sponsoring the popular Pregnancy Options Dialogue with Open Adoption & Family Services and Planned Parenthood - Columbia Willamette. The Pregnancy Options Dialogue is a unique collaborative event intended for health professionals and advocates who want to build their skills and comfort in discussing the full range of options with clients. This year, our Program Manager Shelly Dodson will be co-facilitating the morning general session and leading an afternoon breakout on parenting along with board member Shantae Johnson.
We are also thrilled to have been accepted to lead a session on Fetal Diagnosis and Pregnancy Options at the annual National Abortion Federation conference. Abortion advocates, providers and counselors frequently advocate and care for women terminating a pregnancy due to fetal diagnosis. Yet many people are not prepared to support women in these situations across the range of reproductive choices, and the language we use to talk about their options may be unintentionally biased and disrespectful toward people with disabilities. Backline board members will be presenting alongside our allies from Generations Ahead and Women's Options Center at San Francisco General Hospital. If you will be at NAF in 2012 we hope to see you there!
Would you like to attend a Backline training on pregnancy options counseling or values and issues around abortion, adoption, and parenting? We would love to talk to you about coming to your city or your organization! Contact Shelly at 503-287-4344 or shelly@yourbackline.org for more info.
Matching Gift Campaign Success!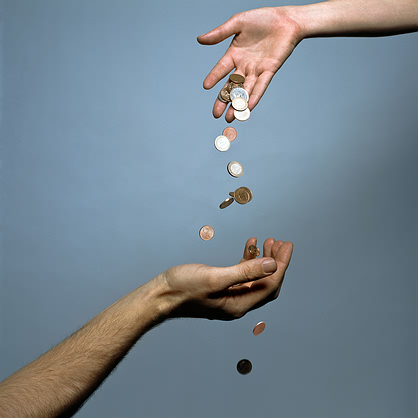 In September, a generous supporter of Backline pledged to match your donations up to a total of $3,000. We were blown away by the success of the campaign - by month's end, you had given a total of $3,870! And to make it even better, after learning about the great response to the challenge, our donor matched all your donations and then some, with a donation of $4,000.
We are so grateful to everyone who contributed to the campaign - our longtime loyal supporters as well as all the new people who were moved to support Backline. With your help, we continue to promote unconditional and judgment-free support for women's decisions about pregnancy, parenting, abortion and adoption. Thank you!
The Gift of Story

By Jocelyn Edelstein, Talk Line Advocate since Oct 2010
I sit down with my notebooks and pens and my open computer. I make sure I have a glass of water and a cup of tea. I take a few deep breaths and look at the clock. My shift is about to begin.
For the next five hours the task at hand is to be present and available. It is to bear witness to any story a caller might need to tell. It is to nestle into the part of myself that knows this innate human truth: above all else we need someone to hear us. We need to tell our stories and we need them reflected back to us in their original form. We need insight, but the greatest insight often comes from within. Therefore, we need enough peer support and held space to amplify our courage so we can go deep enough to resurface holding our own truths.
The process of unraveling feelings and stories is more circular. It doesn't have a concrete beginning, middle, and end trajectory. It requires patience and trust in both the person listening and even more in the person processing. Repeatedly on the line, I have noticed that the caller's experience of processing their feelings in a non-judgmental space with an advocate who can offer reflective listening and compassion, can be healing, comforting and even transformational.
... continue reading here!
Resource Corner: Young Parents





In the Resource Corner we introduce organizations that are working to transform the conversations around abortion, adoption, parenting, and across the spectrum of pregnancy experiences. This edition focuses on Young Parents.

Center for Young Women's Development

The Center for Young Women's Development (CYWD) is one of the first non-profits in the United States run and led entirely by young women. From the beginning, they have organized young women who were the most marginalized in San Francisco - those in the street economies and the juvenile justice system - to design and deliver peer-to-peer education and support.


Girl-Mom

Girl-Mom encourages all teens who wake to the call of "mama!" before dawn breaks to do all that they can to empower themselves and nurture their children. They encourage those who, through their own choices and free will, have evolved from Girl to Girl-Mom. The girls who frequent this site are intelligent, strong, compassionate, socially aware, politically active, and eternally nurturing. Together, they are changing the face of "teen parenthood."

The PushBack



The PushBack is a blog from the Massachusetts Alliance on Teen Pregnancy. In their words: "We know the stereotypes and prejudices that teen parents have to face - but we also know the truth. We know that teen parents can be capable caregivers and fabulous role models for their children. We know that, with support, they can achieve academically and professionally. We know young families can be successful. This space is to push back against all that ignorance, bitterness, and prejudice and show what young parenthood really looks like.

Please contact Backline if you would like to recommend resources for future Resource Corner highlights!
Come See Us in Oakland!



Backline

. PO Box 6772 . Portland OR 97228




503.287.4344

. yourbackline.org

Call us, we're here to listen.

1.888.493.0092
Mon-Thur, 5-10pm
Fri-Sun, 10am-3pm
pacific time zone
pregnancy parenting abortion adoption
"Thank you so much for being there. I am so appreciative for feeling as though I have someone on my side. No one else in my life really understood how I was feeling or what I was going through in making this decision."
~ Backline Caller
Our Mission

Backline promotes unconditional and judgment-free support for women's decisions, feelings and experiences with pregnancy, parenting abortion & adoption. We envision a world where all people have the information, support and resources they need to make the decisions that are best for their lives, without limitation or coercion.


Staff & Board


Shelly Dodson
Amanda Allen
Sabrina Andrus

J. Parker Dockray
Heather Dorsey
Angel Foster
Shantae Johnson
Advisory Board
Lisa Banh
Cristina Page
Lynn Paltrow
"I believe in Backline because I believe in women. I believe in our journeys, our struggles, and our triumphs. When we can work together - as women, and as people who love and support the women in our lives - we can challenge our perceptions, reform relationships and give each other space to make the best decisions we can, with the best information, resources and support we have available."

~ Sarah, Talk Line Advocate since February 2011
Roe v Wade event or a discussion about abortion? Order your copy of The Abortion Diaries documentary, available exclusively from Backline!

Community Allies
Dr. George Tiller,
In Memoriam * Abortion Care Network * Access for Women; The Office of Amy Cousins * ACCESS Women's Health Justice * Allentown Women's Center * Amara* Aurora Medical Services * Cherry Hill Women's Center * Family Planning Associates Medical Group * Friends in Adoption * Hartford GYN Center * Houston Women's Clinic * Lovejoy Surgicenter * National Advocates for Pregnant Women * Open Adoption and Family Services * Philadelphia Women's Center * Planned Parenthood of the Columbia/ Willamette * Planned Parenthood of the Great Northwest * Planned Parenthood of the Rocky Mountains * Planned Parenthood of Southwestern Oregon * Preterm * Red River Women's Clinic * Spence Chapin Adoption Services * A Woman's Choice of Raleigh & Jacksonville * Women's Options Center at SFGH
"Backline helped me get through the dark times. I wouldn't have been able to do it without their volunteers. My friend told me to call Backline because I would never be judged for my feelings and I have found that to be entirely true. It's the
only safe place I have found in my life, and we all need one.