Greetings!
It may just be wishful thinking, but Winter feels as though it is winding down here in the Pacific Northwest. It seems that the cherry blossom trees are just about to show their colors in a pre-Spring preview. This edition of Backline's quarterly e-newsletter includes an introduction to our newest board member, an advocate spotlight interview, a roundup of our latest happenings, and more!
We hope you enjoy it!

If you have ideas to share or would like to contribute a future newsletter article, please just let us know.


Warmly,
Shelly Dodson
Program Manager
Advocate Spotlight: Laura Gayton

Shelly sat down with Laura to talk about her experience volunteering on the Talk Line for the past 4 years.
1. What do you enjoy most about being on the Talk Line?
I am constantly humbled by the variation in people's experiences, as well as what generally unites their stories - good intentions, the desire for love and connection in their lives, and a huge potential for self-discovery through the challenges they face. I think it's instructive to realize that decision-making doesn't happen all at once - it might, but generally people need to both feel out and think out their options, and that can be a process that unfolds over days, weeks, or even months.



2. How has being a volunteer with Backline for the past 4 years impacted and influenced your life?

My ears are more open to my friends and my loved ones - I am a better listener and much better at understanding transitions. I now see how everyone is going through transitions all the time - the truth is that we're constantly making decisions every day that affect us, our loved ones, our careers, our kids, and that as perfect as we wish life could be, it's often that we can only make the best decision for us at that moment in the circumstance we find ourselves in. That's being a human being, and it unites us.

3. What motivated you to become a nurse-midwife?

Nurse-midwives in this country are becoming even more important care providers for women - there are more of us now than ever before and we're practicing our model of care that places women as the ones with power over their health all over the country. I'd like to see our expertise on the uterus and the time around pregnancy go toward integrating abortion into our practices. Even if I am not able to practice as a provider of these services because of the less progressive laws in other states (in Oregon, nurse-midwives can provide both medication and aspiration abortions if appropriately trained), I will ensure that the women I care for receive good referrals if necessary and the respect, positive regard, and excellent care they deserve from all their providers when they use those referrals.

Backline has helped me realize that every woman grapples with pregnancy decisions whether she is pregnant or might become pregnant. In becoming a nurse-midwife, my goal is to be there for women while they take control of their futures and the way their lives will look - whether they see themselves becoming parents or not (now or in the future), or become birthparents now and maybe planning to parent later (or not) - whatever their vision is. We all write the story of our lives as we live it - and could benefit from the assumption that we know what is best for us, even if it changes.

4. What do you like to do in your spare time?

I love to cook anything I haven't made before and am fascinated with bread. Thank you, yeast! I love to jog and ride my bike around town and explore the outdoors - my heart belongs to eastern Oregon and all of that open sky. I love to travel and have decided it's about time I become a fan of getting lost, since that's how I spend a good portion of my time!

5. What's something people might not know about you?

When I was a kid, I wanted to be a veterinarian - but before that, I wanted to be a dog. I "interned" with my dog Pippi Longstockings by following her all around my house on my hands and knees. It still seems like a nice life, some days!



Portland Screening of The Abortion Diaries



To celebrate National Abortion Provider Appreciation Day, Backline will be hosting a screening of the award winning documentary The Abortion Diaries at In Other Words feminist community center in Portland, OR on March 10th.

The Abortion Diaries, a documentary by Penny Lane, features twelve diverse w

omen talking about their

abortions, why they

made their decisions, and how they felt afterward. Their stories

weave to

gethe
r wi
th Lane's own diary entries to present a compelling,
intim
ate and at times surprisingly funny "dinner party" where the audience is invited to hear what w
omen say behind closed doors about sex, love, careers, motherhood, medical
technology, spirituality and their own bodies.


We hope you'll join us for a night of reflection and discussion about the complexities of abortion decisions, feelings and experiences in women's lives. Backline's own Program Manager Shelly Dodson will be there to lead a discu
ssion and dialogue following the screening.
When: Saturday March 10th 2012, 7pm-9pm
Where: In Other Words Feminist Community Center
14 NE Killingsworth Street Portland OR 97211
Cost: $5-10 suggested donation.
All proceeds benefit Backline and In Other Words.
Meet Backline's Newest Board Member

Please join Backline in welcoming our newest Board Member, Farah Diaz-Tello of National Advocates for Pregnant Women! Farah wrote the following introductory piece about why she joined the board.
I don't have to tell you how confusing or difficult all this reproduction business can be. The being pregnant and not wanting to be, not being pregnant and wanting to be, being pregnant and not being ready to parent... and that's just the pregnancy part! If you're pregnant and lucky enough to make it to carry to term - and not everyone is - birth has its own host of permutations and possibilities. Have you ever tried telling someone your birth story? If it's good, they'll generally be interested for about two minutes. If it was bad, one minute tops.
Here's a question: Why do we pretend that the above situations aren't just each of us in different points in our lives? And where are you supposed to turn if the only pregnancy narrative that we are allowed to entertain is that of getting pregnant, staying pregnant, then being utterly in love with the perfectly healthy baby we give birth to, and riding off into the beautiful sunset of parenthood?
As the vision of reproductive justice spreads, a word I am hearing more often is "full-spectrum," like the full-spectrum doulas who help women through births and abortions and pregnancy losses. It reflects recognition that pregnancy is not a singular path; it's a spectrum of possibilities. As we see a proliferation of Crisis Pregnancy Centers, many of which purport to be meeting women's needs, but instead exist solely to dissuade them from having abortions, to know that there actually is a place people can turn is no small thing.
This is why I have the most profound respect for the people who do the daily work of reproductive justice: the doctors, the midwives, the social workers, the organizers and activists... the people who are there for others in ways that I can't be. Ranking highest among these are the counselors, who have an ability to listen, just really listen with patience and without immediately trying to take up arms.
Backline is the only organization doing this work to provide full-spectrum emotional support for any aspect of pregnancy, parenting, abortion, or adoption. This is reproductive justice in action, and I couldn't be prouder that they've invited me to be on their board. I have really high hopes for Backline as we take the organization to the next level, and I know that one of my favorite organizations will be one of yours.
Farah Diaz-Tello, JD, Staff Attorney, is a graduate of the City University of New York School of Law, where she was a Haywood Burns Fellow in Civil and Human Rights. Her work at National Advocates for Pregnant Women has focused on the rights to medical decision-making and birthing with dignity, and on using the international human rights framework to protect the humanity of pregnant women regardless of their circumstances. A proud Texan, she is an alumna of the University of Texas at Austin.


Backline

. PO Box 6772 . Portland OR 97228




503.287.4344

. yourbackline.org


Talk Line - 1.888.493.0092

Call us, we're
here to listen.

1.888.493.0092
Mon-Thur, 5-10pm
Fri-Sun, 10am-3pm
pacific time zone
pregnancy parenting abortion adoption
Our Mission

Backline promotes unconditional and judgment-free support for women's decisions, feelings and experiences with pregnancy, parenting abortion & adoption. We envision a world where all people have the information, support and resources they need to make the decisions that are best for their lives, without limitation or coercion.
Staff & Board


Shelly Dodson
Amanda Allen
Sabrina Andrus

Farah Diaz-Tello
J. Parker Dockray
Heather Dorsey
Angel Foster
Shantae Johnson

Lisa Banh

"Backline helped me get through the dark times. I wouldn't have been able to do it without their volunteers. My friend told me to call Backline because I would never be judged for my feelings and I have found that to be entirely true. It's the only safe place I have found in my life, and we all need one."
-Talk Line Caller

Like Backline
on Facebook!
In honor of National Abortion Provider Appreciation Day, the Backline Community would like to thank all of the amazing and compassionate people

wh

o provide the high

quality abortion c

are that women need to make

the decisions that are best for their lives!

We honor all those

who make reproductive choices a reality.


"I believe in Backline because I believe in women. I believe in our journeys, our struggles, and our triumphs. When we can work together - as women, and as people who love and support the women in our lives - we can challenge our perceptions, reform relationships and give each other space to make the best decisions we can, with the best information, resources and support we have available."

-Sarah, Talk Line Advocate
Training Opportunities



Did you miss the Pregnancy Options Dialogue this year? Won't be attending the National Abortion Federation conference? Don't worry! You can still attend a Backline training to expand your skills and ideas about pregnancy options counseling and issues around abortion, adoption, pregnancy and parenting. We would love to talk about coming to your city or your organization! Contact Shelly at 503-287-4344 or shelly@yourbackline.org for more info.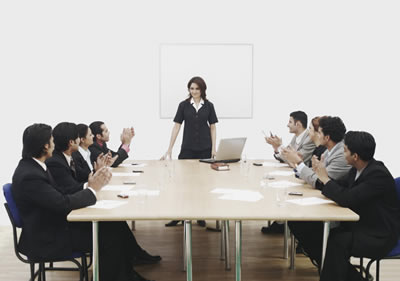 "I am incredibly proud to be a part of an organization that offers a safe, supportive space for women whose lives have been changed by a pregnancy. It's a rare thing to be able to discuss all sides of a decision with another person knowing that there will be no pressure and no judgment."

- Gayle, Former Talk Line Advocate