Saint Baldrick's
March 8 - 6:00 p.m. at Stratfield School
Assumption students are invited to join Team Assumption
Please contact Karen Guastelle at
kguastelle@oloaffld.org
or 203-334-6271
What is St. Baldrick's Mission?
At the St. Baldrick's Foundation, we do one thing, and we do it well:
We fund childhood cancer research.
How does shaving my head help the children?
Because kids with cancer often lose their hair during treatment, shavees for the St. Baldrick's Foundation show their support by shaving their heads voluntarily, and inspiring friends and family to donate money to support childhood cancer research. It's easy, we promise.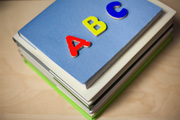 Box Tops & Labels for Education
Gather up your Box Tops and please send them in by this Monday, February 27 for our school to earn rewards for this year.
Labels for Education will continued to be collected throughout the year. Please send those in as soon as you have a few. Thank you!
Save the Date!
Saturday, March 11 at 6:30 p.m.
Family Movie Night in the Parish Hall
Saturday, March 25 at 9:00 a.m.
Easter Bunny Brunch in the Parish Hall
Saturday, April 29 - Parish Hall
Beers and Blues - Spring Parent Event
More details to follow on each of the above events.
Book Donation Program
Help us participate in the Kiwanis Club
Read to Grow Program! One of our alumni, Betsy Brown, is very active in the Kiwanis Club and has a passion to help all children experience the joy of reading.
Beginning March 1 - March 17 there will be a book collection box at the school - please bring new or used books to be donated to new moms and children to encourage the love of reading. Thank you!