Meet the Money & Mentor
Date/Time:
Thursday, November 17, 2011 from 5:30 PM to 7:30 PM EST
Location:
X2O Xaviars on the Hudson
71 Water Grant Street
Yonkers, NY 10701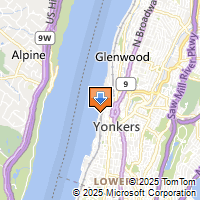 BOARD MEMBERS
Robert Nowinski , Ph.D., Founder and CEO, ContraFect Corporation
Jack A. Wolf , President & CEO, Emerging Health Information Technology
Lou Kirven , Commissioner, City of Yonkers, Dept. of Planning & Development
Carl Maniscalco , Commissioner, City of Yonkers, Department of Finance
ADVISORS
Bruce Bachenheimer, Clinical Professor of Management, Pace University
Alan G. Badey, Partner, Citrin Cooperman & Company, LLC
Lori S. Hoberman , Partner,
Chadbourne & Parke LLP
Edward G. Reitler , Partner, Reitler Kailas & Rosenblatt
Clifford Schorer, Professor and Serial Enterpreneur
Jeff Marks, Business Advisor, CEO Growth Advisor
Franklin Madison, Jr ., Technology Program Director, SBIR Regional Specialist, NASA/SATOP Program
Contact:
Helen Tvedt, Director
Y-Enterprise Business Center
(914) 377-6156
"MEET THE MONEY & MENTOR"
Entrepreneur Networking Series

KEYNOTE SPEAKERS
MEET THE MONEY: MEET THE MENTOR:
New York Angels X2O Xaviars on the Hudson
Join Yonkers' "Meet the Money & Mentor" forum for an evening of networking with

Brian S. Cohen, Co-Chairman of

New York

Angels, NY

's premier

Angel Investor Group

and Peter X. Kelly

Yonkers'

famous five star chef and

restaurant

entrepreneur.
"Meet the Money & Mentor" is a monthly series of networking events that brings the NY Metro's most promising entrepreneurs with New York's finest Investors and Venture Capitalists.
The New York Angels is one of the longest running active angel groups in New York City and has invested over $45 million in entrepreneurial ventures. Because of the vast experience of the membership, the group is receptive to a wide variety of industry sectors. The strength of the group is its ability to pool its money to make large investments, to mentor entrepreneurs to help them achieve their goals, and to make introductions that can accelerate growth.
For nearly three decades Peter X. Kelly has set the standard for dining in New York State. Operating the most critically acclaimed restaurants in the Hudson Valley. Peter is an experienced, talented and successful entrepreneur.

At 23, this self-taught chef opened Xaviar's in Garrison and began his journey to success. To date, Peter owns some of the most renowned & acclaimed restaurants in New York State, all located in the Hudson Valley.
RSVP REQUIRED
NO REGISTRATION ALLOWED AT THE DOOR
About Y-Enterprise:
The City of Yonkers Department of Planning and Development established the Y- Enterprise program to attract and nurture the growth of emerging businesses in the city's revitalized waterfront area.
Y-Enterprise Business Center: The core of the Y-Enterprise program is a vibrant, full-service, 8,000-square-foot office, the
Y-Enterprise Business Center, located in i-Park on Hudson. The Y-Enterprise Business Center provides tenants with workspaces, administrative staffing, conference facilities, and access to business opportunities within the Yonkers/Westchester business community. The Y-Enterprise Business Center is in the heart of downtown Yonkers, just steps from the rail station and overlooking the Hudson River. Midtown Manhattan is just 30 minutes away via Metro-North. Rents for the Y-Enterprise Business center will range from $299 to $2,500 depending on a company's space requirements.