In the News...
Detecting Alzheimer's early could change lives. Faster diagnoses and new therapies could make the disease manageable -- 'like diabetes'
Walk to End Alzheimer's in MA & NH Sept. 22-30
The Walk to End Alzheimer's is the nation's largest awareness and fundraising event, providing education, support and research. It's our best hope to end Alzheimer's. If you've walked before--bring a friend or make a team. If you've never walked, make this the year. Sign up now for the Walk to End Alzheimer's for one of the 11 Massachusetts/New Hampshire Walks in September! Start leading the way to the end of Alzheimer's. Just click on the photo! The end starts with you.
Summer Social Events
The Summer Social Program for people with early-stage memory disorders has several exciting events planned for August.
August 9: Jane Blair from Art Matters discusses the works of Henri Matisse including a display of some of his work.
August 16: Game night featuring popular board games, ping pong and ice cream social
All events are 6:00-7:30 PM in the Watertown, MA office at 480 Pleasant Street. Care-partners are welcome. Events are free, but you must pre-register at 800.272.3900.
24/7 Helpline 800.272.3900
It's confidential, it's free. It's the help you need to live with Alzheimer's. Trained staff can help with practical issues and support. Alzheimer's is a tough disease--don't go it alone. Call us 24/7/365 from anywhere in the U.S. at 800.272.3900. You can also use
Helpline Online
.
Food for Thought Sept. 21-28
Some of Boston's top chefs will raise awareness and money for the cause
with
"Food for Thought"
Sept. 21-28. The chefs will create a special appetizer and donate all the proceeds to support programs and research of the Alzheimer's Association. Check back after Labor Day for a full list of restaurants!
Essential Skills for Family Caregivers
We provide practical tools to those caring for someone with dementia. You can improve day-to-day living and overall quality of life for the person with dementia and yourself ase caregiver. We cover communication techniques, strategies to manage difficult behaviors, and safety in the home. It's free; it's essential. Click for locations and information.
Legal & Financial: Issues and Answers
Learn more about Legal & Financial issues that can affect families affected by Alzheimer's disease. Early planning can make all the difference. Sign up for one of our workshops, presented by an elder law attorney. Click for locations and information for this free course.
New
Video Raising Public Awareness
Please Share
Why Alzheimer Clinical Trial Participation?
Only through clinical trials will we develop and test promising new strategies for diagnosis, treatment, prevention, and ultimately a cure for Alzheimer's disease. Alzheimer's Association TrialMatch® is a free service that makes it easy for people with Alzheimer's, caregivers, families and physicians to locate clinical trials based on personal criteria (diagnosis, stage of disease) and location. Click to read more or call 800.272.3900 for information.
Meet Volunteer Kay McCarthy
Hometown: Somerville, MA
Age: 77
Why she got involved:
I want to be more involved to give back and fill my time with worthwhile work. My husband died two years ago from the disease. This is a way I can continue to honor his memory. I enjoy working at the Alzheimer's Association and feel good about the contributions I am making.
Support Group Leader Basic Training Aug. 21
Tuesday, August 21st
Alzheimer's Association
480 Pleasant Street, Watertown, MA
Designed for professionals and former family caregivers who want to become facilitators for Alzheimer caregiver support groups.
Cost: $65, with CEUs, $40 without CEUs
Contact Kim L'Ecuyer for info or to apply.
Caring for People with Alzheimer's for providers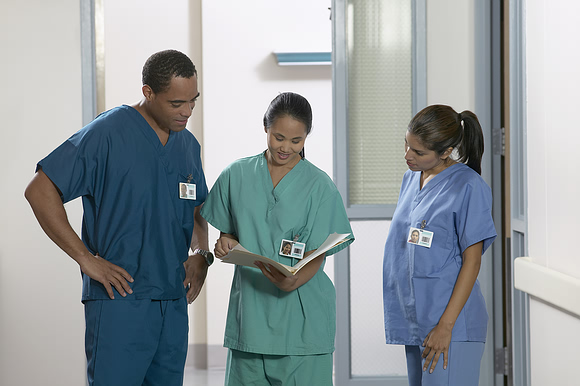 Caring for People with Alzheimer's Disease:
A Habilitation Training Curriculum
The newly revised curriculum is a train-the-trainer model designed to prepare attendees to train direct care staff in a wide array of care settings. The 7-hour training teaches how to present a 13-hour curriculum in best Habilitation Therapy practices. Modules include a PowerPoint presentation, discussion activities, lecture, demonstration, role-play and group work.
Click
for a complete training schedule, information and fees.
Greater Boston Kickoff
Help spread awareness of Alzheimer's. Dress
your pets in purple; share their photos on our Facebook page by 8/31.
Get a Walk to End Alzheimer's bandanna in appreciation.
First come, first served.
Be creative! More awareness means more funds for research and support.
THANK YOU!
Thank you to all the riders and volunteers! With your efforts, Memory Ride has now raised $3 million since it began! We're working towards a cure.
Connect -- Join Us on Facebook and Twitter!


Make a Difference
Save the Date
Matthew & Marcia Simons Research Symposium on Alzheimer's Disease
Thursday, November 8
Boston Marriott Newton
Newton, MA
Reach the Beach; Fight Alz
Are you interested in running 200 miles on a 12- person team from Cannon Mountain to Hampton Beach NH? Register to run in Reach the Beach Relay series on behalf of the Alzheimer's Association! Not interested in running but would like to volunteer on September 14-15th? E-mail Angela Floro for more information.
2012 Calendar
Stay tuned to our website for updates.
Purple with a Purpose
September 15-22
World Alz Action Day
September 21
Food for Thought
September 21-28
Walk to End Alzheimer's
September 22, 23, 29, 30
Simons Research Symposium
November 8
Once again, Dunkin' Donuts will support the cause and offer the Purple with a Purpose donut at participating stores in Southern NH and Eastern MA, Sept. 15-23! Watch for details.