How good are you? Test your Soccer skills At the The Ford Escape 2013 Soccer Skills Challenge


Get Your Soccer Cleats On!


In anticipation of the rollout of the All-New 2013 Ford Escape,


Hines Ford

AND

Total Sports Complex


are excited to bring you the Ford Escape Soccer Skills Challenge!

Saturday Aug 11th 2012

At Total Sports Wixom


Novi Adult Leagues

Session 6 -Fall - Sept/Oct

$695 for a full Team
or
$70 for an individual for a HT


Summer Camps

Last Chance Baseball Camp



August 6,7,8,9
9-12noon
Ages 6-14
$100/Camper
For more information click



2012 Fall Baseball League

Michigan's premier fall ball league! Established in 1999, Total Baseball (TB) hosts all levels of teams and players in a quality, competitive and friendly environment. TB's Fall Ball League offers player and coaches the opportunity to: - Play more games -
Experience new positions and players -
Enhance players' mechanics -
Play on collegiate, HS and grass infields!
American League (Saturdays)
National League (Sundays)
Divisions: 9/10 yrs., 11/12 yrs., 13/14 yrs., High School JV,
High School-Wood Bat (Sundays)

Click Here for Details






Little Hitters and Sluggers

Session 1 September 5th - October 3
Ages 3-5 Wednesdays 5:30-6:15
Ages 6-8 Wednesdays 6:15-7:00
Cost $110/player
($10/sibling discount)
These baseball classes are fundamental classes that specialize in the proper techniques of hitting, throwing, fielding, and much more. Individual drills will be given to increase proper mechanics. Classes are focused on kids learning to play or improve their game. Instruction will be focused on individual attention for all players. Class will be run by a Total Baseball Instructor.


Total Baseball gives lessons year-round!
Stop by for an in season tune-up!
Individual lessons (1-2 players)
$45/half hour
$200/five half hour lesson package
Team lessons available (3 or more players)
$60/half hour
$100/one hour team lesson
For more information please call Total Baseball at 248-668-0166 or email Jen D'Annunzio at

Jen@totalsportscomplex.com
Open Enrollment
Join Anytime!


Call us at 248-374-0500 or 248-669-9817 to register
Great for Day Cares, Preschools, Girls/Boys Scouts, Youth Groups and More!
Sports and Bounce Options!
Field trips are held at the Wixom location unless requested otherwise
www.totalsportscomplex.com
We now Take Discover!

Winter 1, 2 and 3
Soccer Registration
Begins Aug 15th
Novi And Wixom
Winter 1 Pricing
Wixom 11v11 - $1995 - 8 Games
Wixom - 8v8 - $1450 - 8 Games
Wixom 6v6 NB - $995 - 8 Games
Novi 6v6 Boarded -
$1075 - 8 Games
Click here for Winter 2 and 3 Pricing
248-669-9817 - Wixom
248-374-0500 - Novi
September 9-October 28
Play Among Michigan's Elite.
Boys and Girls Levels:
Grade Going into the Fall 3rd-HS
COST: $149 plus membership - payment must be made to hold spot
To Register please call Total Sports at (248) 669-9817
Lacrosse has gone Social...Like our facebook page for the latest info!
Inflatable Zone

Bounces are BackAt the Wixom Location!!!!

Starting in September


Flippin' on Friday Bounces


Fri Sept 14th
Fri Sept 28th
10-12noon
Snack and Lemonade at 12noon




All Of our Departments have gone social!
Check it out!!!!





- Total Sports
Complex


- Total Soccer


- Total Performance


- Total Lacrosse


- Total Baseball



- Total Softball



- Total Roller Hockey



- Lil Kickers



- Total Football



- Total Volleyball



- Midfield Grill


Where have you worn your TSC Shirt?
Whether it is a Total Sports Complex, Total Soccer ,
Total Roller Hockey , Total Softball , Total Baseball , Total Lacrosse, Total Performance or even Lil Kickers ... send us a pic to
lisa@total-soccer.com. We will be posting them to our main facebook page and doing random giveaways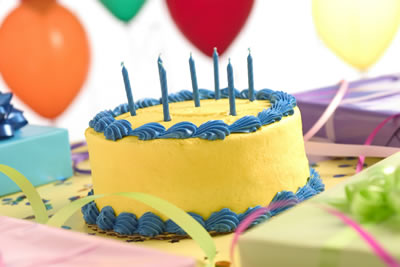 Make your celebration unforgettable and easy!
Let us do the work while you have the FUN!
Considering a party May - Mid October 2012?
We can accommodate parties of most sizes!
Join us at our Wixom location with air conditioned eating areas.
We are NEVER rained out!
Call or email Lisa
248-669-9817 ex 203