You can support our work without even leaving your desk! By spreading the word about WorldBoston, you help us reach new audiences and bring in new members and citizen diplomats. Here are a few of the places you can find us online:
Keep up-to-date on upcoming international visitor projects and WorldBoston events, and now follow our blog right on
worldboston.org!
Get the latest on WorldBoston events and visitor programs, find out who else in #Boston is a citizen diplomat and learn about the work of our partners in the U.S. and beyond.
For pictures, news articles, videos, and relevant announcements about WorldBoston events and international visitors.

The International Visitor Leadership Program (IVLP) is the U.S. Department of State's premier professional exchange program and WorldBoston's main Citizen Diplomacy partner.
Launched in 1940, the IVLP is a professional exchange program that seeks to build mutual understanding between the U.S. and other nations through carefully designed short-term visits to the U.S. for current and emerging foreign leaders. These visits reflect the International Visitors' professional interests and support the foreign policy goals of the United States.
The U.S. Department of State's Bureau of Educational and Cultural Affairs funds and administers the IVLP. In doing so, the Bureau enters cooperative agreements with National Program Agencies, a group of private, not-for-profit organizations based in Washington, D.C., that design and implement national IVLP itineraries.
In addition to the National Program Agencies, the International Visitor Leadership Program relies on the commitment and skills of local community organizations across the U.S., known as Centers for International Visitors (CIVs). Under the professional association of Global Ties U.S., local CIV members develop professional programs, arrange cultural activities, and provide home hospitality for international visitors.
WorldBoston is part of the Global Ties network of more than 90 CIVs in 45 states.
August at WorldBoston
Updates from the Office
Dear Friends,
Along with sunshine on the Harbor and plenty of visitors in town, August for WorldBoston means a lot of planning for the months ahead. We will soon be posting upcoming Chat and Chowder and Great Decisions events, which recommence in September - and we hope to see you there.
But let's not lose touch this month. Following on the successful July edition of the WB2030 Happy Hour, we are looking forward to another gathering with globally-minded young professionals on August 20.
On August 27 we invite you to a unique full-day Regional Summit, "Diplomacy Begins Here" in Manchester, N.H. with our sister organization, World Affairs Council of New Hampshire. This event, which helps mark the 75th anniversary of the International Visitors Leadership Program, includes sessions on an array of topics, from "New England's Role in International Business" to "Youth Exchange".
The day concludes with a lively networking reception and dinner with keynote Seth Goldman, CEO of Honest Tea, highlighting the contributions of social responsibility to international business. Now is the time to get your tables and tickets! Follow this link to register, and if you have any questions contact Michael Pizziferri at mpizziferri@worldboston.org.
Finally, a heads up for another unusual event, closer to home: We're pleased to be holding a joint luncheon with the Boston Economic Club on September 9, featuring Professor Carsten Kowalczyk speaking on international trade. Save the date!
Oh, and by the way, now is a great time to become a WorldBoston member! Joining now means you'll enjoy discounts on events throughout the rest of the year.
Best regards,
Mary P. Yntema
President & CEO
p.s. Good luck to the players golfing for WorldBoston at the Combined Temples Charity Golf Tournament on August 10!

WB2030 Young Professionals Happy Hour
Thursday, August 20
Thursday, August 20:
5:30 - 7:30 pm
Join WorldBoston's young professionals network for a second summer evening of networking, fun, and drinks at Granary Tavern. At this happy hour we'll be discussing possible fall activities and getting your ideas for future events. As always, invite your friends and bring your passion for politics, policy, and international affairs.
Venue:
Granary Tavern
170 Milk Street
Boston, MA 02110
Diplomacy Begins Here
Global Ties U.S. Regional Summit
Thursday, August 27th
WorldBoston and the World Affairs Council of NH have been selected to co-host a regional diplomacy summits by the U.S. State Department and Global Ties U.S., in honor of the 75th anniversary of the country's premiere professional development exchange program. The summit is designed to engage globally-minded people from all walks of life to explore the innovations and impacts that stem from international relationships.
This year's closing keynote dinner will feature Seth Goldman, CEO of Honest Tea, on the topic of socially responsible business and entrepreneurship.
Venue:
Radisson Hotel
700 Elm Street
Manchester, NH 03101
Sponsors:
We are happy to announce that we have recently signed on three new sponsors to the Diplomacy Begins Here Summit!


Northeastern University - International Affairs Department
Quebec Government Office in Boston

Brandeis International Business School
Thank you for supporting the Summit! There are still sponsorship opportunities available, find out more
here
. Please contact Michael Pizziferri at
mpizziferri@worldboston.org
with questions.
France
International Security
August 5 - 8
Mr. Eduardo Rihan-Cypel, a national assembly member of the 8th district of Seine-et-Marne,
is visiting Boston to develop a better understanding of the American policies and perspectives regarding regional conflict and homeland security.
He is also striving to learn more about U.S. counter-terrorism strategies.
Equatorial Guinea
Sustainability and Labor Standards


August 6 - 11
We are pleased to welcome
Mr. Eubaldo Mesi Ndong Mbang, a process technician
at EG Holding Limited to Boston
.
Mr. Mbang plans
to learn about sustainable practices in the city, such as the use of wind power at the Wind Tech Testing Center. He also is meeting with agencies dedicated to upholding labor standards and health codes and regulations in the Greater Boston area.
Romania
HIV/AIDS Research and Programs


August 12 - 15
Dr. Costin Miltaru, who leads a medical non-governmental organization named 'Samusocial' for the homeless,
is coming to Boston. He will explore upcoming research on treatments for those suffering from HIV/AIDS. Furthermore, he will meet with representatives from agencies that help to support and advocate for individuals affected by these diseases, specifically young children and infants.
Multi-Regional Project
Social Enterprise
August 14 - 19

A group of delegates will visit Boston to examine the role of social entrepreneurship in the United States, focusing on what makes these ventures sustainable and self-sufficient. This delegation will also aim to introduce international social entrepreneurs to their American counterparts to discuss social change.
Korea
National Security
August 21 - 26
We will be hosting a Korean delegation in Boston whose mission is to become familiar with the mechanisms through which U.S. law enforcement agencies work together toward common goals. Furthermore, this group will
review U.S. federal law enforcement and national security goals in hopes t
o lay a foundation for
future cooperation.
Pakistan
Education, Employability,
& Entrepreneurship


August 20 - 26

We are welcoming a delegation comprised of many Pakistani professionals who are seeking to explore how universities and businesses work together in the U.S to give students experience from which they can eventually benefit in the future workforce. These visitors also plan on observing the complex relationship between education and entrepreneurship.
Argentina
Gold Stars' Tour: IVLP Alumni
Connecting the World


July 8 - 12

Ms. Denise Koninckx Horta, Academic Director of an English Language school in Argentina, visited Boston to develop a better understanding of Teaching English as a Second Language methods and the culture of civic responsibility in the U.S. She also examined the impact the IVLP has on participants, their communities and their home countries.
Korea
Policy and Support for the Disabled


July 15 - 19

We are extremely pleased to have welcomed professionals in social welfare and independent living to Boston. Through visits to organizations that promote equality for disabled individuals by advancing their opportunities and support services, our visitors learned how the U.S. helps to promote independent living for disabled persons.
Vietnam
Rule of Law and Good Governance


July 26 - 28

A delegation comprised of professionals from the public sector
of Vietnam came to Boston to explore the U.S. legislative processes at all levels as well as the role of government institutions and non-governmental organizations in maintaining the rule of law.
United Kingdom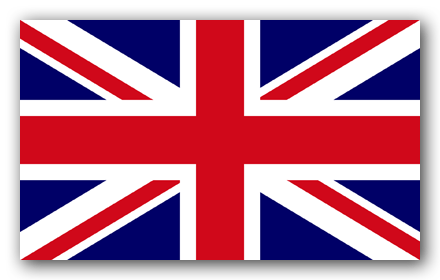 British American Parliamentary Group
July 26 - 28
A group of British Parliament members returned to Boston as part of their annual immersion program in which they have consistently participated since the 1960s. After shadowing state government officials for several days in Washington, D.C. to learn about foreign policy, they visited Boston to further their learning in U.S. governance and politics.