The Tifton Grapevine




WEEKENDER




Local News, Views & Previews




This Week in Tifton, Georgia --

July 12, 2013







A service of Sayles Unlimited Marketing, LLC


229.387.9688 and 229.848.7043
SCOTT GETS THE PICTURE
When Ga. Rep. Seeks Citizens' Photo Requests,
They Focus on More Than Expected
U.S. Rep. Austin Scott, R-Ga., recently took to social media and asked residents of our Congressional District 8 what kind of photographs they would like to see him post showing some of the behind-the-scenes working of a congressional office.
But according to the Congressional Quarterly's Roll Call blog, Scott may have gotten more than he pictured.
Here's the dispatch from Warren Rojas' "Heard on the Hill" blog:
"Nothing like kicking off a recess week with a light, breezy photo project. We imagine that's what Rep. Austin Scott, R-Ga., had in mind when he tweeted out plans to bring his constituents behind the scenes of a congressional office.
"Whereas he was no doubt envisioning a low-key slideshow of noncontroversial moments -- "fireworks," "selfie with a staffer," and "something funny" are all on the to-do list -- his Facebook followers seem to have a completely different agenda in mind.
"Requests for images include:
"Your top corporate donors!
"I want pictures of: IRS employees and those responsible for their targeting of conservatives, AG Holder for Fast and Furious and lying to congress, and Hillary and Obummer for Bengazi; ALL in handcuffs.
"Forget the pic a day stuff, work on the Fair Tax, get that passed.
"You, standing before Congress, offering a motion to impeach OBAMA.
"Congress working ... oh, wait.
"Keep that camera ready and, er, in focus, congressman."
RECENT RAINS
DELAY TOBACCO CROP
Tobacco-growers in Tift County and throughout Georgia are facing major challenges this year -- not from insects or diseases, but from Mother Nature.
The Georgia Farm Monitor reports from Tift County.
Live Entertainment Each Saturday Night!
HARRY KING performs
6:30 p.m.-10 p.m., Saturday, July 13
Come Join Us for Dinner!

229-382-8484
THE NEXT STAR!
American Idol Auditions are Saturday, July 13 in Tifton
Local Fox TV affiliate, Fox 31 WFXL, is giving locals a chance to represent Southwest Georgia at the upcoming
American Idol auditions in Atlanta.
Tifton auditions begin at 8 a.m. Saturday, July 13, at the UGA Tifton Campus Conference Center for undiscovered talent ages 15 to 28. Interested artists may register at the event between 8 a.m. and 11a.m. Saturday.
The first round of auditions begin at approximately noon Saturday. Contestants must bring a valid Georgia state-issued picture ID or some form of ID proving age and residence. Any auditioner under 18 years old must be accompanied by his/her parent or legal guardian.
FIREPOWER!
Georgia Firebirds Win Lupus Bowl, Focus on Panhandle Crusaders
Fresh off another big win last Saturday, the Georgia Firebirds minor league football team, based in Tifton, faces the Panhandle Crusaders of Pensacola at 7:30 p.m. Saturday, July 13, at Brodie Field in Tifton.
The Firebirds whipped the Bay Area Pirates of Tampa by 19-6 last Saturday in the Lupus Awareness Bowl at the Brodie.
The bowl game, which helped raised funds and awareness for Lupus, included several local celebrities.
They included Travis Pratt, seen on the far left, who recently created a buzz on the "America's Got Talent" TV show; and NFL Player and former Tift County High Blue Devil Larry Dean of the Minnesota Vikings, pictured at the far right.
Also in the photo, posted by Pat McKinnon, are J Rain Rainey, next to Pratt; Sterlyn Austin; Monica Austin; and Dean.
S.Ga. Photography Exhibit Opens July 14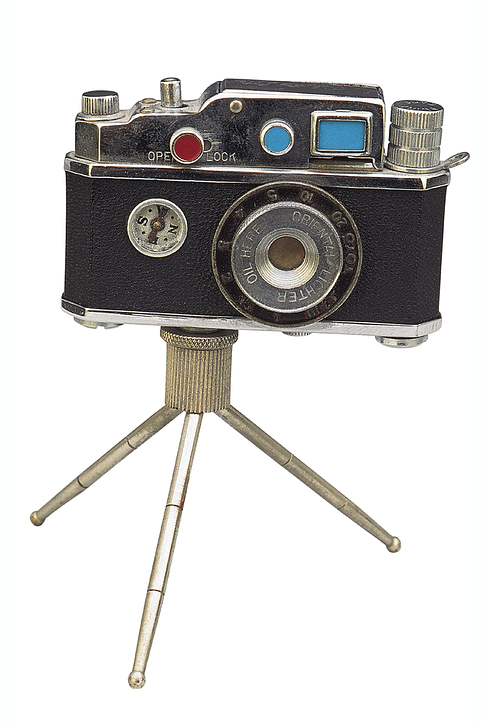 The 2013 South Georgia Photography Exhibit opens Sunday, July 14, at the Tifton Museum of Arts and Heritage.
The free exhibit, which continues through Aug. 1, is open 1-3 p.m. Sunday with winners being announced at 2 p.m.
Both amateur and professional photographers are exhibiting their images in the categories of nature, adults, children, animals and architecture.
Gary Blackburn, professor of art, photography and sculpture at Mercer University in Macon, is judging the exhibit.
Other exhibit hours are Tuesdays, Wednesdays and Fridays from 1-5 p.m.; Thursdays, 1-7 p.m.; and Sundays, 1-3 p.m.
The museum at 255 Love Ave., is next to the Tifton-Tift County Public Library. For information, contact Jeannie Rigdon at (229) 382-5083 or jrigdon@friendlycity.net
READY FOR COLLEGE?
UGA Tifton Orientation on July 12
Yes, it's only mid-July but school is starting very soon.
Things are buzzing on the UGA Tifton campus as orientation for new students is held at 11 a.m. Friday, July 12 in NESPAL room 601.
Students who have been accepted for the fall semester will receive an informational packet in the mail.
Last December, the UGA Tifton campus had its first agribusiness graduate. Within the next year, six more students will graduate from the program, begun in 2011.
Using a combination of on-site instruction and distance learning technology, undergraduates on the Tifton campus join the 140-plus agribusiness majors on UGA's main campus in Athens for courses covering farm management, agribusiness management, marketing, agriculture policy, finance, economic principles, quantitative analysis and selling.
Five faculty members in Tifton teach approximately two-thirds of the courses in the major, with the balance taught by Athens and Griffin campus faculty through distance education.
For information or to schedule a campus tour, contact the Office of Academic Programs at (229) 386-3528.
The Tifton Grapevine
WEEKENDER
Hear it Through the Grapevine!
Thousands of local residents get the Tifton Grapevine Weekender delivered
FREE
to their email.
Want local news & videos sent automatically to your computer and mobile device?
Thousands Coming to Town for Swim Meet
Tifton is hosting the 2013 Georgia Receation and Park Association's Class B/C State Swim Meet beginning at 7 a.m. Friday July 19 and continuing through Saturday July 20.

There will be 775 swimmers and approximately 4,500 to 5,000 folks from about 30 different communities across the state in attendance at the Tift County Recreation Department pool off Second Street, says Craig Sowell, Tift recreation director.
"As most know, Second Street and Baldwin Drive becomes a very busy location," Sowell said. "We will be placing the city traffic sign on Second Street blocking the northern-most lane of westbound traffic as a safety buffer for those who might get out in the street by accident.
"Barricades will also be placed on Baldwin Drive to create one-way traffic to reduce traffic flow on Baldwin for swimmers going to vehicles," Sowell said.
Parking will be along Baldwin, tennis courts, the Leory Rogers Senior Center, and around all ball parks.
"Your help and cooperation in making this a safe event has and is always a significant factor in how Tift County is able to repeatedly host this event," Sowell said.
"Please know, you are welcome to drop in and walk around during the event. We would encourage that. Friday is age-group children seven to 10, and Saturday, 11 to 18 years old."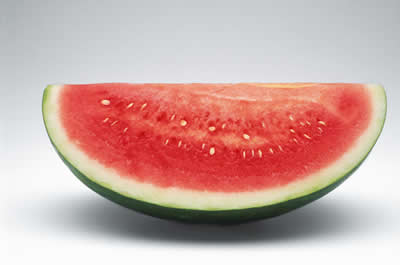 YOUR WEEKEND
At a Glance....
FRIDAY, July 12
UGA Tifton Student Orientation, 11 a.m., NESPAL building, Tifton.
American Idol Auditions

, 8 a.m., UGA Tifton Campus Conference Center, Tifton.

Wiregrass Farmers Market

, 9 a.m., Georgia Museum of Agriculture, Tifton.

Downtown Farmers Market, 9 a.m., Old Train Platform, Tifton.
Harry King

performs on the patio, 6:30 p.m., Hilton Garden Inn, Tifton.

Georgia Firebirds vs. Panhandle Crusaders of Pensacola, 7:30 p.m., Brodie Field, Tifton.
South Georgia Photography Exhibit

, 1 p.m., Tifton Museum of Arts & Heritage, Tifton.
July 3
Magalene Turner Baggett, 76, Ashburn

Jimmy Lee Graham Sr., Hampton, Fla.

July 4
Frances Johnson Thompson, 86, Tifton

John Royce Lightfoot, 79, Fitzgerald

July 5
Jessie "Dunk" Walter Cone, 68, Tifton

Robert Carl Dickey Sr., 64, Tifton
July 7
Daniel Ivan Yancey, 49, Ty Ty

Edgar David Dorminy, 53, Brookfield
Mary Payne Brown Perry, 91, Nashville

July 9
Gerald J. Parker, 60, Tifton

Dr. Homer Wells, 89, Savannah
July 11
Thelma Montgomery Sutton, Nashville
Roland E. Shaw, 84,

Tifton
SERVING YOU WITH PROFESSIONALISM
BEFORE, DURING & AFTER THE SALE
$112,500
This 1,242-square-foot home in Tift County has 3 BR, 2 baths and is on a corner lot with a private back yard, shop, separate outdoor cooking area, wooden swing set -- as cute as can be and in a great location! Len Lastinger school district. Low-maintenance vinyl exterior. New carpet, ceramic tile floors, large pantry, utility room -- unique floor plan!
Give Dwana Coleman a call
............
229-386-4222
Blue Skies & Sunshine Through
Each & Every Real Estate Transaction
The Tifton Grapevine



229.848.7043


Have news for the Grapevine?

Contact us today!




www.tiftongrapevine.com