Greetings!
Foundation Awards Scholarships to the
2012 National Patient Education Conference
2011 scholarship recipients
Each year, the Scleroderma Foundation offers scholarships to attend the National Patient Education Conference. These awards are granted to individuals who otherwise would not be able to attend.
In 2012, thanks to the generous support of donors, we were able to offer 31 full and partial scholarships to conference attendees. More than 95 percent of the recipients will be first-time attendees and represent 13 states. We are pleased to report that the total funds raised for scholarships increased from $29,000 in 2011 to $38,000 in 2012.
The Foundation thanks all of individuals and Foundation chapters that contributed to the Walter A. Coyle Memorial Scholarship Fund, the Susan Marie Scleroderma Foundation Scholarship Fund and the Scleroderma Foundation General Scholarship Fund. The fund was also supported by Actelion Pharmaceuticals U.S., Inc.
Because of their generosity, we are able to deliver hope and opportunity to more individuals in our scleroderma community.
Read more about the conference below or visit our website.
Autoantibodies May Predict Cancer in Scleroderma Patients
A new research finding using the presence of specific autoantibodies may help predict if patients with systemic sclerosis (scleroderma) are likely to develop cancer, according to a study in the United Kingdom.



Of 2,177 patients with scleroderma in the research group, 154 (7.1 percent) had a history of cancer. The majority (85.1 percent) of the patients who developed malignancy were female with a median age of 53 years. Almost two-thirds (63.3 percent ) of the patients had limited disease, and 34.4 percent had diffuse systemic sclerosis.



Read more about this finding in an article from "Internal Medicine News."
Chronic Disease is a Global Issue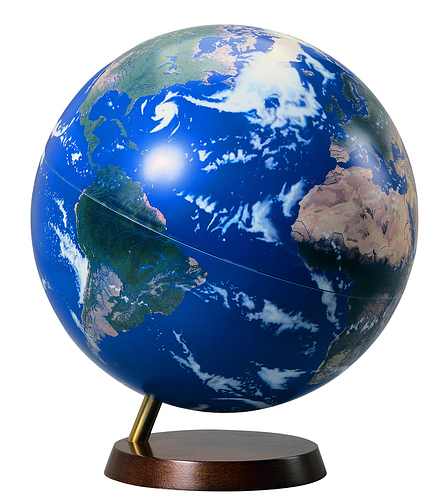 Chronic illnesses, including arthritis, asthma, lung disease and hypertension, are affecting an increasing number of people across the world, according to a report from the U.S. Census Bureau and the World Health Organization (WHO).
A new report examined the health of people, older than 50, in China, Russia, India, Mexico, South Africa and Ghana. It confirmed that chronic diseases are the leading cause of death around the world, especially as the population increases in age.
Learn more about this study from MedPage Today
.
You Could Win a Trip to Dallas
Deadline to Enter Contest is May 30!
You still have a few days to enter our Scleroderma Awareness Month contest for the chance to win a trip to the National Patient Education Conference in Dallas. All you need to do is submit a Scleroderma Doodle, or sclerodoodle, using this year's awareness theme "I. AM. SCLERODERMA."
Here's a sample sclerodoodle completed by Ansley Lesley's family in South Carolina (
Ansley won our winter greeting card artwork contest
). They chose to honor Dr. Richard Silver from the Medical University of South Carolina in their artwork:
The contest is open to all ages, but you must reside in the U.S. or Canada. You have until 5 p.m. Wednesday, May 30, to submit your artwork. Then, a panel of judges will select the top 20 finalists. It will then be up to website visitors to pick the grand prize winner. The winner wins full registration, hotel room and airfare to this year's conference; plus, his/her artwork will appear on special merchandise that will be available for purchase later in June. (Note: Please
click here
for the full contest rules and limitations.)
For more information about Scleroderma Awareness Month or to enter, please visit
www.sclerodermaawareness.org
. You also can submit your artwork by email to
mystory@scleroderma.org
. Just put "sclerodoodle" in the subject line.
More Workshops Announced
National Patient Education Conference
We have added more workshop descriptions for you.
The following sessions will be presented by Thomas A. Medsger, Jr., M.D.:
For Male Patients Only: Dr. Medsger will talk about how scleroderma affects men differently than women, including erectile dysfunction and other issues specific to male patients, and the social aspects of being a man living with scleroderma.
Sjögren Syndrome: It is estimated that 20 to 25 percent of scleroderma patients have Sjögren. No cure has been found for Sjögren syndrome; however, there are a number of prescription and nonprescription (OTC) medications/products on the market to help alleviate the symptoms of dryness. Come and learn about the different treatment options.
The following will be presented by Richard M. Silver M.D.:
Paul Klee - The Artist and His Disease: Important lessons of the human aspects of medicine can be appreciated by viewing and analyzing fine art. In this lecture, the effect of scleroderma on the life and art of Paul Klee, one of the pioneers of modern art, will be discussed. Although his life was cut short, scleroderma did not break Klee's indomitable spirit and only served to boost his artistic productivity.
Pulmonary Fibrosis: Pulmonary fibrosis (PF) affects many people with systemic sclerosis. Learn about its symptoms and the different types of tests performed to diagnose PF. This session will discuss treatments and review recent research findings and new medications being used to treat this condition.
Register for this year's conference in Dallas July 27-29. You also can view other workshop descriptions, learn about the hotel and more on our website. Remember, the early bird registration deadline is Friday, June 29.
Disclaimer: The Scleroderma Foundation in no way endorses any drugs or treatments reported in the eLetter. Information is provided to keep readers informed. Because the manifestations and severity of scleroderma vary among individuals, personal medical management is essential. Therefore, it is strongly recommended that all drugs and treatments be discussed with the reader's physician(s) for proper evaluation and treatment.







Donate Now!
Corporate Sponsors