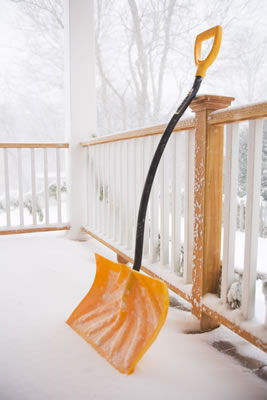 Severe

Weather Aw

areness Week

To encourage Georgians to better prepare for severe weather, Governor Nathan Deal has proclaimed the week of Feb. 4-8 as Severe Weather Awareness Week.
Throughout the coming week, Georgians are encouraged to set aside a few minutes daily to get ready for unexpected events, practice emergency response procedures for all types of severe weather, and learn more about weather threats. The governor urges we all take some simple steps toward preparedness each day:
For detailed information on Georgia-specific emergency preparedness, please click here. For preparedness on the go,
you can also download this free mobile app.
__________________________________________________
DeKalb County Needs Our Input
on its 2014 Transportation Plan
Four kick-off meetings are scheduled so county residents can contribute ideas. Each meeting will include a discussion of:
Vision and goals for the 2014 Plan

What's to be included in the plan

The process for developing the plan

Ways to stay involved in the planning process
You may attend any one of these four scheduled meetings
which will cover the points listed above:


Thurs, Feb 7th, 6:30 to 8:00 p.m.
Lou Walker Senior Center, Lithonia
Sat, Feb 9th, 9:30 to 11:30 a.m.
Maloof Center Auditorium, Decatur
Mon, Feb 11th, 6:30 to 8:00 p.m.
Exchange Park Multipurpose Room, Decatur
Tues, Feb 12th, 6:30 to 8:00 p.m
Doraville Civic Center, Doraville
For more information, please
click here
.
Or, call Cristina Pastore at 404-419-8700.
__________________________________________________
Please Secure your Personal Items!


The Avondale Estates Police Department took two reports last week in reference to bicycles that were stolen from residences. In both cases, the bicycles were taken from open storage areas and the bicycles were not secured.

Don't be a victim! Please take an extra couple of minutes
to secure your personal items against theft.
__________________________________________________
February Yard of the Month


Congratulations Sarah Carruthers and Beth Brock!
8 Sussex Drive
__________________________________________________

The City's Printed Newsletter
DEADLINE

for Submissions: Feb. 8, 2013
If you have stories or pictures for the March/April issue of the Avondale Estates newsletter magazine, please email
Judy Knight
by the end of the day on February 8, 2013.
SAVE THE DATE! Upcoming Events . . .
February Wine Club Wine Tasting
at your neighborhood Little Wine Shop
Tues, Feb. 5th, 7:00 to 9:00 p.m

LOCATION: The Little Wine Shop
Avant Partir wines reflect their sense of place and craftsmanship. Join James in enjoying this month's Wine Club Selection, which reflects this spirit in these fine wines.

February's Wine Club Selection is all Old World, and this tasting will include a sherry. If you'd like to become a wine club member, call or come by the shop. Please RSVP so the organizers can save you a spot! RSVP to andrew@lwsavondale.com or call the shop at 404.294.3675. Non-wine-club members are welcome; cost is $10.
__________________________________________________
ATTENTION Avondale Birders!

The next meeting of the Avondale Bird Group is
Sat. Feb. 9th at 7:30 a.m. by the Avondale Community Club.
Happy birding and stay warm!
__________________________________________________
Customer Appreciation Day
Saturday, Feb. 9th, 11:00 a.m. to 3:30 p.m.
LOCATION:
1 N. Clarendon Ave. (behind Tudor Village)

To celebrate its two-year anniversary, Second Life is holding a Customer Appreciation Day event on Saturday, February 9 from 11 a.m to 3:30 p.m. We are so thankful for all our supporters and we'd like to celebrate a day to say thanks! Make plans to shop and join us for:
A super sale

: Save storewide!

Ask A Vet:

Dr. Ellington of Dearborn Animal Hospital will be available from 2:30 - 3:30 p.m. to answer general questions about your pet's health and care.

Adoptions: Pug Meet & Greet: Meet pugs and pug mixes looking for their forever homes though Southeast Pug Rescue and Adoption.
Pet Food Drive: To benefit

Pet Buddies Food Pantry

. Donate dog food, cat food, kitty litter and other items to help struggling families keep their pets - meaning fewer pets in shelters.
Buy Vintage Valentine's Day Cards: Purchase these unique and vintage cards for your special someone - and help

Atlanta Underdog Initiative

promote responsible dog ownership and bully breed awareness.
Raffle prizes:

Win prizes from local businesses.

Snacks:

while they last from local businesses.
Second Life is an upscale resale store whose mission is to give homeless pets a second chance at life. We sell gently-used clothing, household items and furniture. In turn, we support animal rescue organizations with much needed cash donations. Donations are accepted year-round and are tax-deductible!
Hours:
Monday - Closed; Tuesday - Saturday 11-6; Sunday 12-5
Web: www.secondlifeatlanta.org Phone: 678-974-5671
Email: contactus@secondlifeatlanta.org
Facebook: facebook.com/secondlifeatlanta Twitter: www.twitter.com/secondlifeatl
Event details and pets brought to adoption and dates/times are subject to change at any time.
__________________________________________________
AEPC Valentine's Day Children's Party
Sunday, Feb. 10th, 2:00 p.m.
LOCATION:
Community Club
The Avondale Estates Parents' Co-op is hosting its annual
Valentine's Day children's party! Join the craft making - from cards to cookie decorating!
Volunteers are needed to make cookies and snacks for the party and to help on the day of the party. Please email Ridgely if you can help.
__________________________________________________
Avondale Estates Garden Club
"Lunch and Learn"
Friday, Feb. 15th, 10:30 a.m.
LOCATION: Community Club
Shon Cameron is head gardener and horticulture technician for Smith-Gilbert Gardens, a 16-acre Atlanta botanical garden and learning center. Shon teaches classes on Edible Landscaping, Green Roofs & Living Walls, and Pollinator Gardens, and writes for the monthly S/G newsletter, which is shared with gardening websites across the Southeast.

Shon holds degrees in sustainable small scale agriculture and horticulture technology and is a GGIA (Georgia Green Industry Association) certified plant professional. He will demonstrate growing fresh vegetables, herbs and flowers in containers and small spaces.
__________________________________________________
Arbor Day Celebration

Friday, Feb. 15th, 1:00 p.m.
LOCATION: 19 Sussex Road

Join the City of Avondale Estates for a celebration of Arbor Day that will include planting memorial trees in memory of Avondale Estates Garden Club members Virginia Judy, Elizabeth Ahlquist, Mary Smith, Patrice Dickey and Avon Garden Club member Mary Greer.
Visit www.arborday.org for interesting tree information.
__________________________________________________
DeKalb Choral Guild February Concert

Saturday, Feb. 23rd , 7:30 p.m.
LOCATION:
Avondale Estates First Baptist Church
47 Covington Hwy
The DeKalb Choral Guild will celebrate its 35th year with an alumni anniversary concert. The concert will be led by two prominent regional guest directors: Donald Milton III and R. Wayne Woodson II. Featured will be the Celebration Mass, written to honor the memory of Martin Luther King Jr. by renowned Atlanta composer Sharon Willis, and commissioned
by the DeKalb Choral Guild. The program also includes further works written expressly for the Guild and winning compositions from the Guild's Georgia Young Composer's Festival.
Tickets cost $15 for adults and $5 for students and seniors and can be purchased at the door or online (discount available) at their websit
e
www.dekalbchoralguild.org
.
__________________________________________________
Calling all Artists!!!
Rail Arts District Studio Cruise

Friday, March 2nd

LOCATION: Multiple


R.A.D., the Rail Arts District Studio Cruise is coming up!

R.A.D. is a lot of fun, and it helps to promote Avondale Estates' up-and-coming art district and businesses throughout the greater Atlanta area. R.A.D. is open to all artists near the CSX rail line in Avondale Estates and unincorporated DeKalb County, and to businesses that would like to 'host' an artist.
Interested in getting involved? Contact:

Bob Means
Little Tree Art Studios
404-297-9960
or,
Erik Haagensen
MudFire Clayworks
404-377-8033
__________________________________________________
1st Annual Avondale Tree Walk

Saturday, April 27th, 10 a.m. to 12:00 p.m.
LOCATION: The Community Clubhouse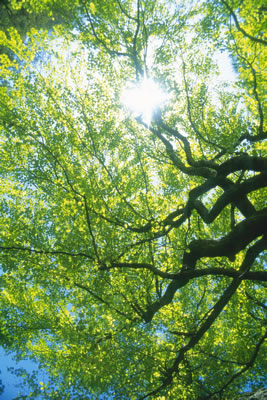 Are you the proud "owner" of one of Avondale Estate's magnificent old oak trees that rise a hundred feet or more? Or perhaps a stately Southern magnolia with a huge canopy graces your yard? Please nominate these and other examples of the City's most noteworthy trees so they can be part of the
First Annual Avondale Tree Walk, sponsored by the Avondale Estates and Avon Garden Club.

By helping to identify unique and outstanding Avondale trees, your nomination may be named one of Atlanta's Champion Trees, certified by Trees Atlanta. Currently, there's only one Avondale Estates tree on that list - a huge old water oak - surely there are more!

Send nominations via email to Kathy Kingsbury and include the name of the tree, and why it should be included on the walk. Give the street address of the site where the tree is located, and note whether the tree can be viewed from the street or if back yard access is needed to see it. If the tree is located on public space just tell us where (e.g. west side of Lake Avondale).

Deadline for nominations is March 23rd.

In addition to nominating your favorite tree(s), come and participate in the Tree Walk on April 27th. The walk will begin at the Community Clubhouse; small groups will be led by expert tree guides. Exercise, fun and a chance to learn more about our City's beautiful trees!
Please note that meeting times and locations are subject to change. Email or call City Hall at (404) 294-5400 for updates.
Click here
for meeting agendas.
Monday, February 4, 2013 at 7:00 p.m.
Architectural Review Board meeting
Historic Preservation Commission, immediate following ARB
Tuesday, February 12, 2013 at 6:30 p.m.
Downtown Development Authority, regular meeting
Monday, February 18, 2013 at 6:00 p.m.
Planning and Zoning Board, regular meeting
Tuesday, February 19, 2013 at 7:00 p.m.
Lake Avondale Advisory Board, regular meeting
Wednesday, February 20, 2013 at 5:30 p.m.
Board of Mayor and Commissioners, regular work session
Monday, February 25, 2013 at 7:30 p.m.
Board of Mayor and Commissioners, regular meeting
Board of Appeals has NO MEETING in February.
__________________________________________________
City Manager's Report
for the week ending 2-1-13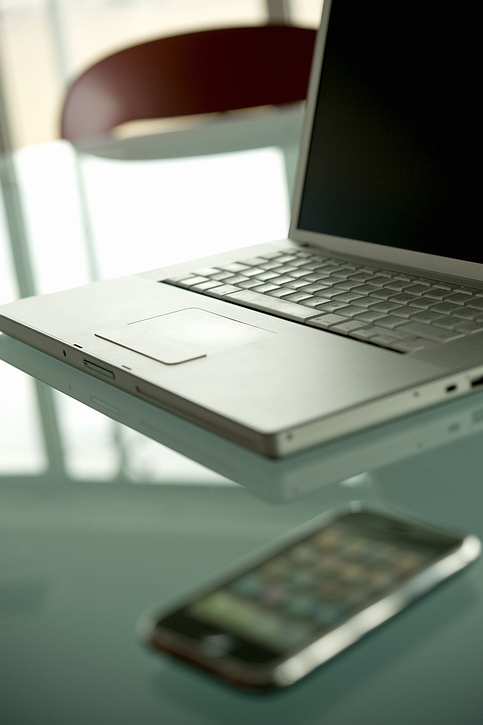 Please
click here
to read City Manager
Clai Brown's report for the past week.
__________________________________________________
Avondale Estates Crime Report


for the week ending 1-31-13
__________________________________________________
Please let us know if you have important news to share with fellow residents by emailing
Judy Knight
at City Hall.
Best wishes for the week ahead,
The Communications Team
Avondale Estates City Hall
404-294-5400
****************************************************************************
Links Around Town:
Avondale City Newsletter