| | |
| --- | --- |
| Biomass Thermal Energy Council Update | April 2011 |
Greetings,



Two weeks ago, more than 500 biomass stakeholders traveled to Manchester, New Hampshire, to attend

Heating the Northeast with Renewable Biomass,

the premier conference dedicated to heating and cogeneration with biomass in the U.S.

What a great conference! The sessions were very well attended, we saw lively debates and high interest in the expo. The industry tours were fabulous thanks to tour guide and BTEC Chairman Charlie Niebling. He gave an incredible effort in keeping the tour group entertained and disciplined at the six different stops, including his own pellet plant. Stay tuned for our special post-coverage of the event.

The Northeast Biomass Thermal Working Group was front and center at this conference. If you're interested in the activities of this regional group, see the website

nebioheat.org

and sign up for their news, updates, and action alerts.

Speaking of regional activities in the country: Last month, we informed you about the developments in the Midwest, where a regional biomass group is forming to address issues specific to their region and policies, which we continue to follow closely. Another meeting is planned, see our newsletter article below for details.

Please note that the BTEC Newsletter is a monthly issue. Make sure to take some time to learn about new developments in the market, but also consider positioning your company as a leader in the biomass market by

joining BTEC >>

. The information, discounts and activities we offer can save your company money or even better, enable you to seize new opportunities and increase your sales. Check out our

membership directory >>

to learn with whom you can connect upon joining. For example:

If you join now, you can save $250 at the International Biomass Conference & Expo in St. Louis next week!
Heating Northeast Conference attendees receive a 10% discount on membership until the end of the week. See discount here >>

Just from our discounts, your company can easily offset your membership contribution. Connect with me or any of

my colleagues at BTEC >>

to learn more.

Thanks for reading, and best regards.

Emanuel Wagner

Program Coordinator - Outreach, Education & External Affairs

emanuel.wagner@biomassthermal.org

202-596-3974 x 360

Join BTEC

Clean Energy Standard - Comments


On April 11, BTEC provided comments to the Senate Energy and Natural Resources Committee on a Clean Energy Standard (CES). The Senate committee requested industry feedback on how to help the nation acquire and integrate clean energy from various sources. BTEC's comments examined how thermal energy from biomass could contribute to clean energy goals through thermal credits and complementary federal policies. You can read the comments here >> for specific recommendations.

We were encouraged by the committee questionnaire's explicit reference to biomass thermal as a possible component of a CES. Numerous other clean and renewable energy organizations have supported the inclusion of biomass thermal technologies in such a standard. The committee's exercise is seen largely as a follow-up to the President's reference in his State of the Union address about the need for a national clean energy mandate (read BTEC's response to the State of the union here >>). While support for a CES remains tepid currently, we expect some movement on an energy bill later this Spring/Summer.


2nd Heating the Midwest Organizational Summit Planned


Following in the footsteps of the well-known and successful Heating the Northeast with Renewable Biomass effort, a number of organizations will be meeting for a second time in May to discuss the formation of a similar movement in the Midwest.

The goal of the summit is to further develop a long-term vision and strategy for using biomass to create thermal energy for space heating, hot water and industrial heat applications in the Midwest. If you are interested in learning more about the Midwest summit please contact us here >>.


NY Times Reports on Biomass Heating


U.S. Expands Seeding of Biomass
by Elizabeth Rosenthal

"This week the federal Department of Agriculture announced a host of renewable energy and energy efficiency projects in rural America, and Agriculture Secretary Tom Vilsack is touring the Midwest, seeding biomass projects as he goes.

On Friday, the departments of Agriculture and Energy announced that up to $30 million would go toward supporting research and development in advanced biofuels, bioenergy and "high-value biobased products" over the next three to four years.

The money is to be dispensed through the Biomass Research and Development Initiative, which started accepting proposals last year.

If properly produced, biomass heat and power produce fewer emissions than fossil fuels like coal or oil because much of the material used as fuel would otherwise sit in landfill releasing methane, a potent greenhouse gas, as it rots. The use of biomass could also reduce the need to import oil. President Obama has called for a one-third reduction in the nation's oil imports by 2025." Read more >>



Export Webinar Materials Available
The importance of potential export opportunities was shared by more than 20 BTEC members who have attended the Webinar:
"Biomass Energy Exports: Market Opportunities and Government Programs"
, hosted by the Department of Commerce and co-hosted by BTEC. Five speakers from different agencies shared their perspectives and explained government programs and financing options.
Read the coverage at Biomass Power & Thermal >>
To access the webinar recording, go to
https://www.mymeetings.com/nc/join.php?i=PW6186056&p=6258501&t=r
; Conference number:
PW6186056
; Audience passcode:
6258501
.
The replay will only be available until May 18, 2011.
To access the presentation slides, click on the PDF logo:
The materials are also available at the
BTEC webinar site >>
.

Interview Series Published
The Biomass Thermal Energy Council has recently published 5 interviews with leading industry representatives of the biomass industry, and is designed to provide an invaluable insight on specific biomass energy topics.
The episodes cover a wide range of topics, including current developments, major challenges, sustainability issues, and federal policy.
The podcast series is a part of BTEC's ongoing education efforts accompanied by live webcasts and comprehensive fact sheets. The work is supported by a grant from the U.S. Forest Service's Wood Education and Resource Center (WERC).
Podcast episodes range from 20 to 30 minutes each, and are designed to educate customers, industry stakeholders, and policy makers on the opportunities and challenges of the biomass thermal industry. To access them or to subscribe, see BTEC's interview site at
www.biomassthermal.org/resource/interviews.asp
.
Featured Biomass Industry News

This section features some noteworthy biomass news. Members receive a more comprehensive overview. Join here >>


---

Projects



Ernst Biomass (BTEC Member) Receives Grant and Loan for Expansion

Funding will be used to construct a biomass processing and densification facility. Read more >>



Forest Energy Corporation (BTEC Member) Plans New Plant

Announced plans early April to open a renewable energy fuel plant in Northern New Mexico. Read more >>



SUNY ESF (BTEC Member) to Use $963,000 State Grant on CHP System

Will produce two-thirds of the heat and 20 percent of the electricity that its campus needs. Read more >>



Beaver Wood Energy (BTEC Member) Withdraws Permit Application in Pownal, VT

Result of Vermont Public Service Board decision that the company must seek permits through both Act 250 and 248. Read more >>



Featured Success Story: Biomass System in Darby High School Saves Cash, Helps Students

School District saves $200,000 annually in heating costs. Read more >>




Feedstocks & Fuels





WoodFuels Virginia (BTEC Member) Supplied Pellets for UNC Biomass Experiement

University's energy task force placed strong focus on sustainability issues. Read more here >> and here >>.

Massive Pellet Production For Export Markets - What about the Domestic Market?

When do we begin creating and refining a domestic market for those pellet companies. Read more >>




Acquisitions, Expansions & Mergers


Plum Creek (BTEC Member) Sees Reversal of Fortunes, Reports $24 Million Profit in Manufacturing

Turnaround largely due to success in niche markets and streamlined operations at the company's mills and plants, with cross-trained employees proving capable of fulfilling multiple job duties. Read more >>




State and Federal Policy & Regulatory Developments



New Developments in ME and OR for members only. Join here >>




Regional Activities

BERC (BTEC Member) Hosts Free Wood Heat Workshop, Focuses on Benefits, Incentives of Biomass

The workshop will take place May 14 from 9 AM to noon at the Marlboro College Graduate Center in Brattleboro, VT. Read more >>



Corinth Wood Pellet (BTEC Member) Supports Passage of Bill to Get Maine Off Oil

Bill reduces heavy reliance of Maine by requiring the state to requires the state to develop goals and a plan to achieve them, and calls for periodic reporting on the state's progress in meeting the goals. Read more >>




Developments Abroad



Financial Times Report on U.K.'s Renewable Heating Initiative
Mere 1 per cent or so of UK households use non-fossil fuel. Read more >>




Other News




American Agriculture Movement (BTEC Member) Commends Senator Kirk and Rep. Ribble for Leadership on Big Oil Subsidies

Commends Congressmen for their will to effectively support domestic, renewable resources. Read more >>



WoodMaster (BTEC Member) Furnaces Cleanest Outdoor Wood-fired Hydronic Heaters, According to EPA

Have a 0.04 lb/million BTU heat output annual average emission level. Read more >>



Rainforest Alliance (BTEC Member) SmartWood Program Issued Forest Stewardship Council certification to Sunoco

Must meet stringent standards, which need systematic management reviews, internal audits and yearly audits by an authorized organization. Read more >>




West Oregon Wood Products (BTEC Member) Expresses Concerns with the Proposed Zoning in Banks, OR

New zoning would allow homes to be built close by the company's production facilities. Read more >>



7 Reasons Why the Biomass Industry Is Growing in 2011

List includes: High Oil Prices, Government Support, Incentive Programs, Wood Pellets in Demand, Reduce Carbon Footprint, Biomass Projects Increase, Reduce Energy Bills. Read why >>

Biomass pellets drawing interest of farmers seeking to curb rising fuel costs
With the cost of fuel an increasing concern, farmers are among those looking for ways to save on expenses. Read more >>

Biomass Opportunities (Members Only)

Dynamic Air Quality Management - EPA-G2011-STAR-C1
Environmental Protection Agency
Closing Date: April 28, 2011
Eligible Applicants: See announcement
Total Program Funding: $2,000,000
Members receive this and 5 additional opportunities in their update.
Join BTEC here >>
###
Do you seek collaboration on projects or partners in the biomass thermal industry? Send an email to
emanuel.wagner@biomassthermal.org
to be included in our next member communication.
BTEC Press Releases

BTEC Explores the Role of Thermal Energy in Senate Committee's Clean Energy Standard White Paper
April 11, 2011
The Biomass Thermal Energy Council (BTEC) provided comments to the Senate Energy and Natural Resources Committee call for information on a potential Clean Energy Standard (CES). BTEC's comments examined how thermal energy from biomass could contribute to clean energy goals through thermal credits and complementary federal policies.
Read the comments here >>
Featured New Publications

This section features highlights new research papers, studies and publications relevant to the biomass thermal industry. Major publications are available on the BTEC website, under Resource Center - Publications. See all publications >>

Forest carbon map released for the US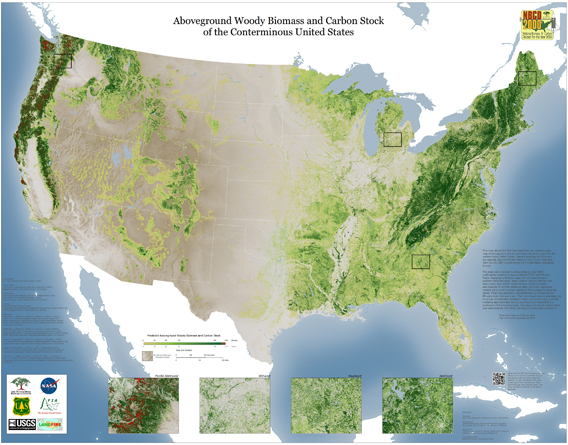 The Woods Hole Research Center (WHRC) has released the first hectare-scale map displaying aboveground woody biomass and forest carbon in US forests. Read more >>

Report analyzes European pellet markets
Europe consumed a total of 9.8 million metric tons of wood pellets, with 9.2 million going to the 27 European Union member states in 2009. Read more >>

Europe has huge scope to expand biomass use, study shows
vast amount of timber and forestry available across Europe means the continent can significantly expand its use of biomass. Read more >>

Members learn about three additional publications. Join BTEC now >>


Legislative Roundup Archive (Members only)

Congress is in Session. Members may view the recent weekly legislative roundups in this section.

New Members In The Last 30 Days

Pelletco, LLC

PELLETCO licenses patented and proprietary binder technology to biomass pellet producers. PELLETCO technology improves wood pellet economics:

Higher energy value (better performance)
Reduced losses in material handling and moisture
Reduced wood dust
PELLETCO technology creates a market for grass pellets and makes them practical as solid bio fuel:

Cost competitive
Local crop reduces transportation costs
Annually renewable
PELLETCO technology opens new markets for value added handling of wood residue streams including:

More information at: www.thepelletco.com



Pellet Technology USA

Pellet Technology USA provides a new, sustainable source of non-food biomass. Biomass such as corn stover and wood residue is abundant, environmentally sound, and free from political controversy.

Pellet Technology's unique, proprietary PowerPellets™ are dense, dry, and free of binders. They can be directly substituted for coal in generating electricity, or they can be specifically formulated as feedstock for cellulosic biofuels or bio-chemicals (green, petro-chemical substitutes). PowerPellets™ don't require any new transportation or storage infrastructure because they ship and store exactly like grain. And PowerPellets™ can be made from corn stover, wood residue, and many other forms of agri-industrial wastes including energy crops such as switch grass.

More information at: www.pellettechnologyusa.com

Events & Conference Discounts

For a complete overview of upcoming conferences, workshops and events, visit
http://www.biomassthermal.org/events
.
BTEC Supported Events:
International Biomass Conference & Expo

Date: May 2-5, 2011
Location: St. Louis, MO
More info: http://www.biomassconference.com
BTEC Member Discount: $250

Details: BIOMASS brings current and future producers of bioenergy and biobased products together with waste generators, energy crop growers, municipal leaders, utility executives, technology providers, equipment manufacturers, project developers, investors and policy makers. It's a true one-stop shop - the world's premier educational and networking junction for all biomass industries.

BIOMASS is where future and existing producers of biobased power, fuels and thermal energy products go to network with waste generators and other industry suppliers and technology providers. It's where project developers converse with utility executives; where researchers and technology developers rub elbows with venture capitalists; and where Fortune 500 executives and influential policy makers sit side-by-side with American farmers and foresters.
Biomass Heating - International Training Seminar


Date: May 17-19, 2011 - Register by May 3, 2011!

Location: Linz, Austria, EU
More info:
http://www.oec.at/en/projects/events/international-training-seminar-biomass-heating/


Details:
The 3-day international training seminar will provide information and know-how on local market development and technologies for automatic biomass heating, based on the experience in Austria. It will focus on small- and mid-scale projects, fuelled by wood pellets and wood chips, covering solutions for homes, smaller commercial/public buildings and district heating grids (up to a few hundred kW). The seminar will offer interactive learning in an international group, educational site-visits and presentations by experts in biomass technologies, market development, forestry and environment.
The international training seminar is organised for the second time by the O.Ö. Energiesparverband, the energy agency of the state of Upper Austria. A review of the first seminar held in 2010 can be found on our website at
www.oec-en.at
19th European Biomass Conference and Exhibition
Date: June 6-10, 2011
Location: Berlin, Germany, EU
More info:
http://www.conference-biomass.com/

BTEC Member Discount: Yes

Details: For over 30 years now, the European Biomass Conference and Exhibition (EU BC&E) has combined a very renowned international Scientific Conference with an Industry Exhibition. Since 2007 the Conference and Exhibition takes place every year. The EU BC&E is held at different venues throughout Europe and ranks on top of the world's leading events in the Biomass sector.

This event is supported by European and international organizations such as the European Commission, UNESCO - United Nations Educational, Scientific and Cultural Organization, Natural Sciences Sector, WCRE - World Council for Renewable Energy, EUBIA - European Biomass Industry Association.

The 19th European Biomass Conference and Exhibition is realized in Germany by WIP-Renewable Energies with the international support of ETA-Florence Renewable Energies and the scientific support of the European Commission, DG Joint Research Centre.
Argus Renewable Trading Summit Americas 2011
Date: June 7-8, 2011
Location: New York City, NY
More info:
http://www.argusrenewables.com/
BTEC Member Discount: 15%
Details: Join renewable energy experts and decision makers at the Argus Renewables Trading Summit Americas 2011, June 7 & 8 in New York City. This topical industry event spotlights the newest trends in renewable energy generation, developments in regional and national legislation and a market-focused look at RECs trading programs. The Argus Renewables Trading Summit Americas also includes a day-long program focused on the growing opportunities in the global biomass markets.


AEBIOM European Bioenergy Conference & RENEXPO Bioenergy Europe
Date: June 29-30, 2011
Location: Brussels, Belgium
More info:
http://www.renexpo-bioenergy.eu
BTEC Member Discount: Yes
Details: Bioenergy Markets for Europe - a focus of a 2nd European Bioenergy Conference and Exhibition 2011
The unique concept of the event gathering two experienced European partners at the heart of Europe together with clearly defined goals of the event ensures the success of this new, trend setting, European Bioenergy Platform.
"Bioenergy Markets for Europe" is the main focus of the European Bioenergy Conference and Exhibition which are organised annually in Europe's capital - Brussels. The event aims at all companies, organisations and institutes
that wish to be involved in the rapid growth of the European bioenergy markets.
The European Biomass Association AEBIOM and the REECO Group combine their strong networks and their broad experience in organising international events to offer both: a widely elaborated conference programme and an attractive exhibition.
###
Interested in more discounts or need the discount code? Login to the
Members Only Site
for an overview on all discounts available for BTEC members or call Emanuel Wagner at 202-596-3974 x360.