Want to learn more about your house?
Is your house historic?
How do you know?
Check out our
Historic Architecture
Tours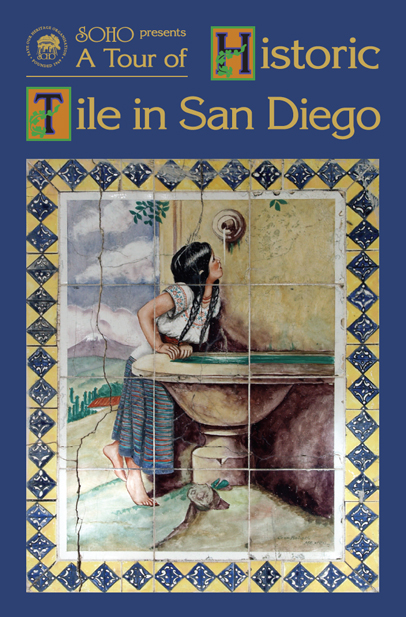 Julia Dent Residence,
Ulysses S. Grant
Presidential Library
Give to SOHO!

Just by shopping
on Amazon
Join us on
Facebook today!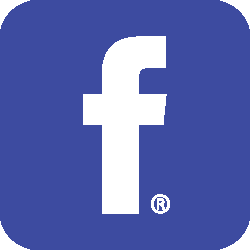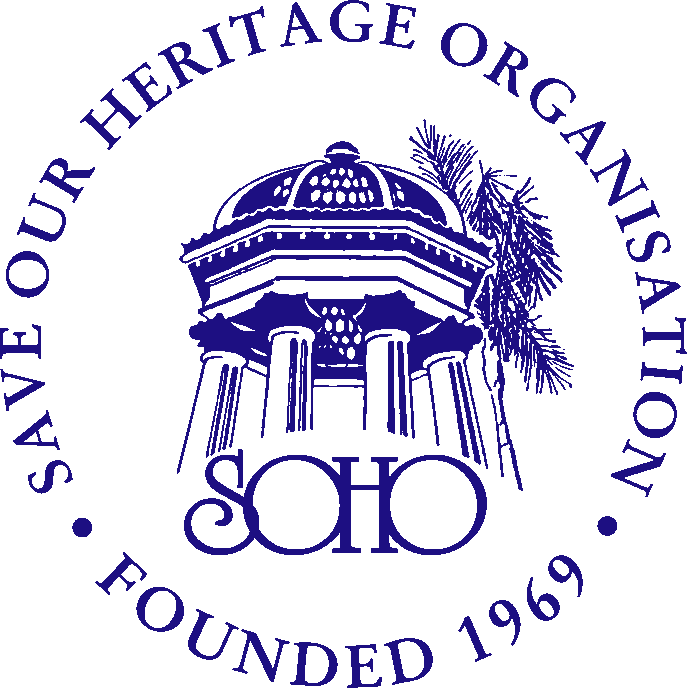 eNews Team
Alana Coons
Communications Director
Ann Jarmusch
Editor
Sandé Lollis
Visual Production Manager
Contributing Writers
Bobbie Bagel
María Curry
Dean Glass
Amie Hayes
Ann Jarmusch
Sarai Johnson

New Traffic Plan Would Permanently
Scar Balboa Park

San Diego Union Tribune Op-Ed, July 23, 2016
Balboa Park's grand and iconic entrance across the Cabrillo Bridge offers visitors one of the most breathtaking park entrances in the country. Designed a century ago by the famous New York architect Bertram G. Goodhue, this entry is a carefully planned sequence of stirring sights and experiences that celebrates panoramic natural beauty, art, and architecture.
...
Read
more
Protect Balboa Park!
Give to the Legal Defense Fund Now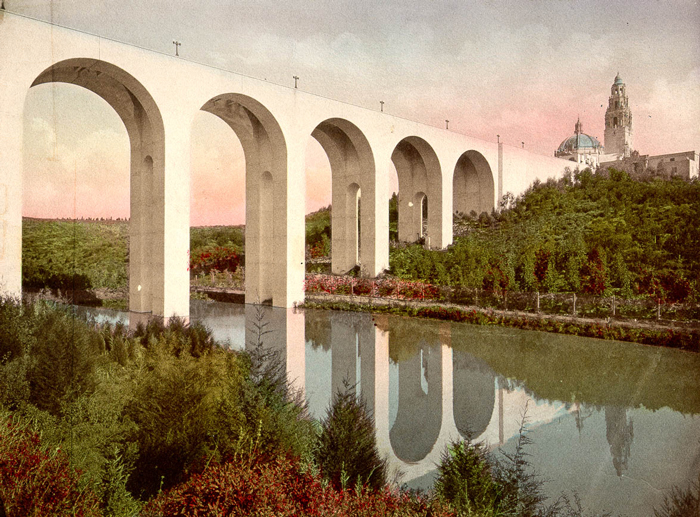 Save Our Heritage Organisation will exhaust all remedies to challenge any proposal that would irreparably damage Balboa Park and that could jeopardize its status as a National Historic Landmark District and its stature as a world-class public park beloved by locals.
Balboa Park is once again under attack! Its beautifully designed and constructed historic core would be spoiled
...
Read
more
SOHO President's Monthly Message
By Jaye MacAskill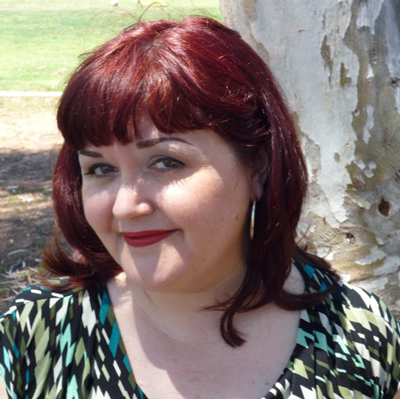 August 25 is the 100th anniversary of the founding of the National Park Service. I'm usually not one for making a big deal out of birthdays, but surprisingly, just thinking about the nation-wide centennial celebration seems to be putting a little extra "pep in my step." Hopefully, it is doing the same for you as well! It's reassuring to know that after 100 years, our National Park System is still going strong and that we the people are still
...
Read
more
Events Calendar
Silent Sundays Film Series continues


at the Adobe Chapel Museum



Male and Femaile (1919)
August 14 · 7:30pm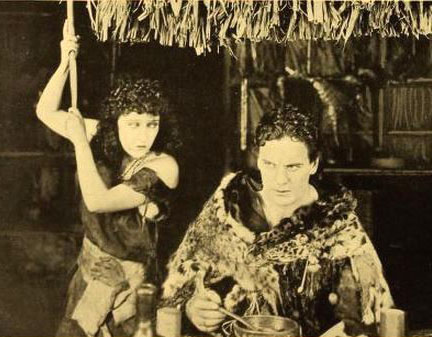 The film centers on the relationship between Lady Mary Loam (Gloria Swanson), a British aristocrat, and her butler, Crichton (Thomas Meighan). Crichton fancies a romance with Mary, but she disdains him because of his lower social class. When the two and some others are shipwrecked on a deserted island, they are left to

...Read
more
Fall Ticket Sales are Open
Irving Gill:
Progress & Poetry in Architecture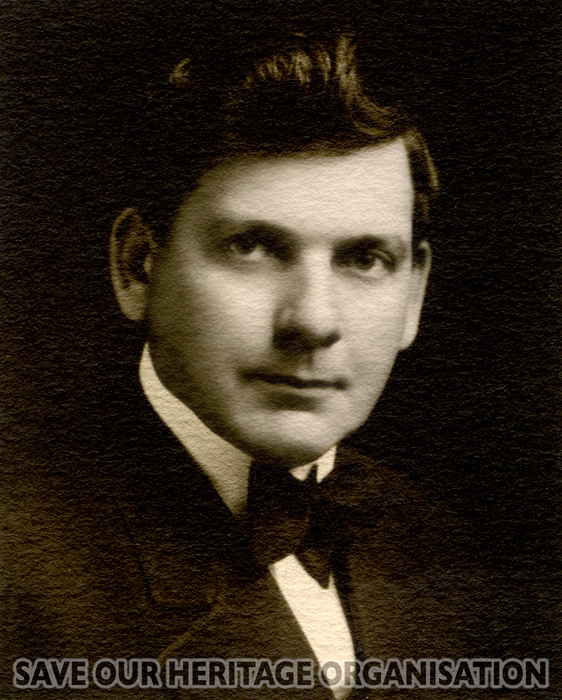 Advance tickets are now available for events in SOHO's celebration Irving Gill: Progress & Poetry in Architecture, M. Wayne Donaldson will help launch the six-month commemoration on Friday, September 23 with his lecture "Irving Gill: Architect, Poet & Humanist." This event also includes a rare opportunity before the lecture to tour the First Church of Christ, Scientist, which Gill designed in 1910 in Bankers Hill. Light
...Read
more
Changes to the Historical Resource Board
The San Diego City Council approved six new board members and one reappointment to the Historical Resources Board on July 12. To see the Mayor's Appointee Memo, click

HERE

. At the same time, they also denied the reappointments of Richard (Tom) Larimer and Michael Baksh. SOHO learned this item would be on

...Read
more
Support Historic Tax Credits Today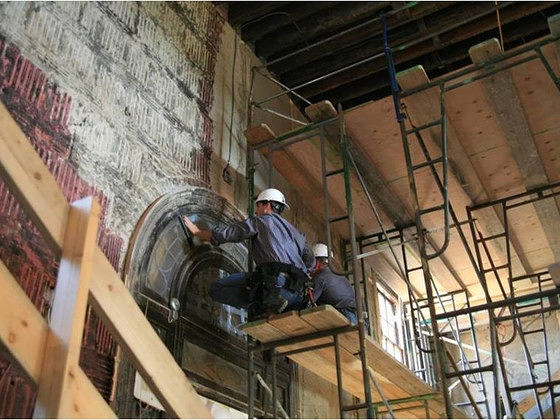 This summer, a Republican task force within the House of Representatives has presented a controversial strategy for

tax reform

that greatly endangers the federal Historic Tax Credit. This credit program is supremely important to facilitate and develop feasible historic preservation

...Read
more
CROSS BORDER


El Camino Real Misionero de las Californias


in route to be included in the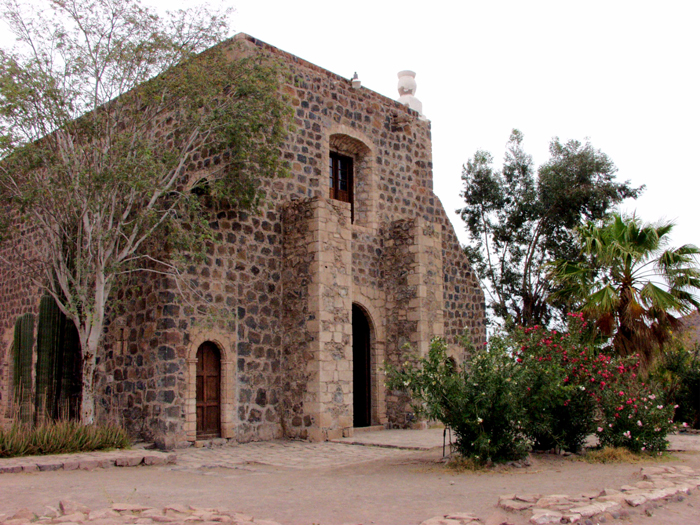 The U.S.-based California Missions Foundation (CMF) and the Mexican civil organization Corredor Histórico CAREM, A.C. are leading an international effort to nominate the heritage transportation corridor Camino Real Misionero de las Californias as a World Heritage Site. The route connects missions, ranches, Native American sites, pueblos, cities, historic

...Read
more
New App Highlights Tribal Heritage
in San Diego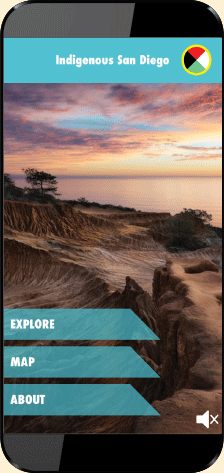 Late last year, Procopio, a law firm whose focus includes Native American legal issues, launched the Indigenous San Diego application for smartphones. Aimed at raising public awareness and interest in San Diego County's tribal heritage, and to generate more revenue for Native-owned businesses, this app highlights museums, trails, landmarks, and lands with a tribal association.
The Indigenous San Diego home page provides two search options: Explore and Map. The Explore option allows you to search by subject, such as Tribal

...Read
more
All Aboard, Back to the Future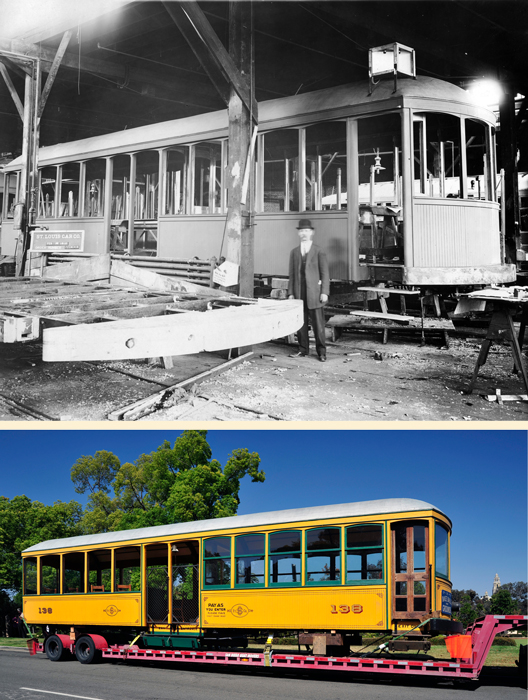 A century ago, San Diego had a progressive electric railway system extending from the heart of downtown to the suburban areas of Hillcrest, Mission Hills, Normal Heights, and North Park. Developer John D. Spreckels initially created the service to bring thousands of residents and visitors to Balboa Park for the 1915 Panama-California Exposition.





The routes were convenient and efficient, but it was the streetcars themselves, called Class 1

...Read
more
The Benefits of Heritage Tourism
San Diego Downtown News, July 1, 2016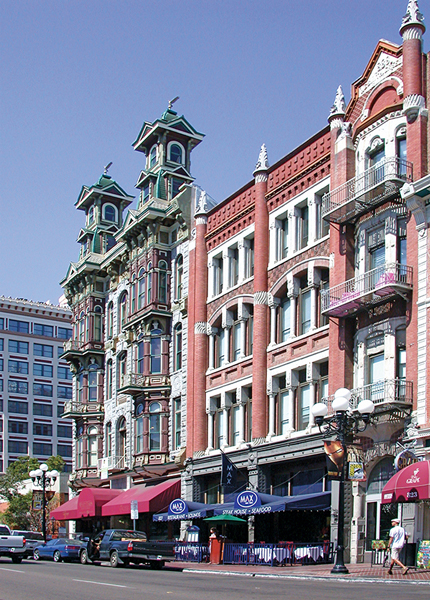 Quick, what are your top three go-to places when out-of-town family or guests arrive and you want to give them an authentic San Diego experience? Chances are you're going to head for a trendy dinner in the Victorian-era Gaslamp Quarter; a ballgame at Petco Park that lets you monitor left field's foul line, using the saved and preserved brick Western Metal Supply building; or The Headquarters, the transformed WPA-era Police Headquarters that now holds shops and

...Read
more
Meet Teresa Teran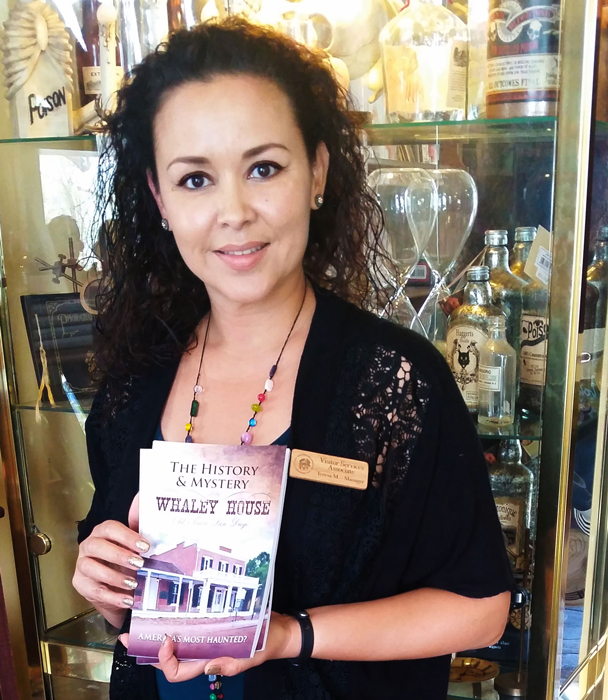 Teresa hails from Sinaloa, Mexico, and received her college degree in Graphic Design and Advertising from UAG in the State of Jalisco. She joined the SOHO family as a volunteer in 2012 and became a Whaley House Museum Shop staff member in 2013.





Today, we are pleased to have Teresa as a part of the management team as a Visitor Services Associate, and a key member of our graphics design team. Among her duties is creating a positive

...Read
more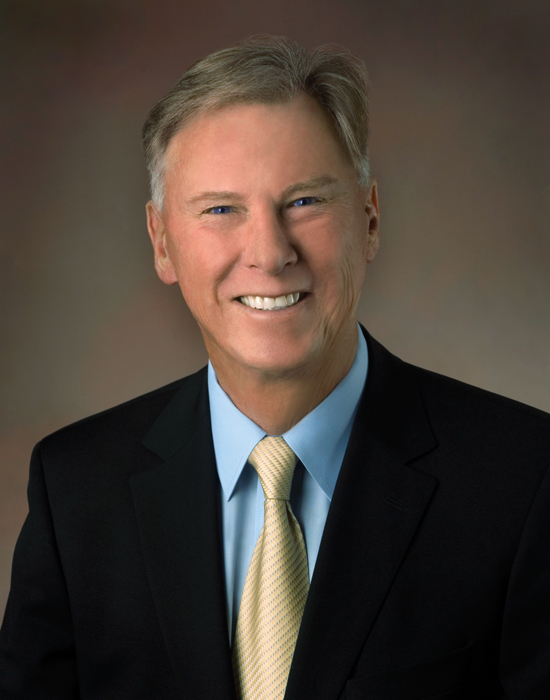 Architect and SOHO board member M. Wayne Donaldson, FAIA was in the trenches at the very beginning of the Gaslamp Quarter's renowned renaissance and he has restored and renovated historic buildings there ever since.





Hear Wayne's talk Transition of the Gaslamp Quarter into the National Historic District on Thursday, August 18 at 7pm at the Horton Grand Hotel

...Read
more