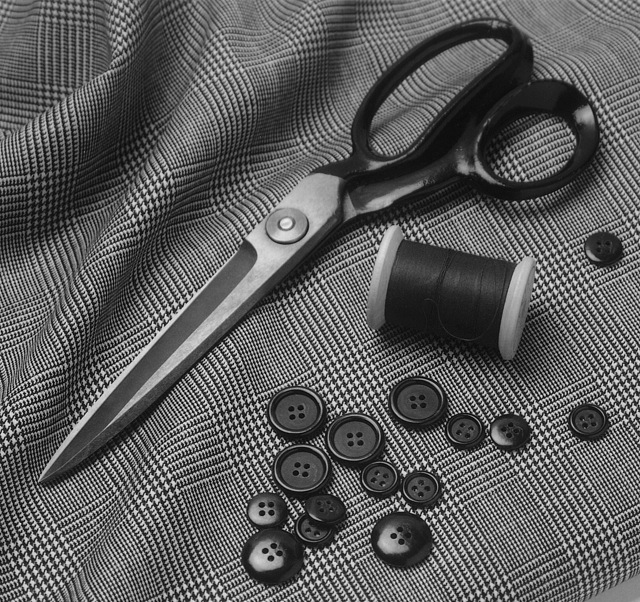 In today's fast-paced business world:
Successful companies develop products and services tailored to customers' needs.

Companies must deliver reliable results with every transaction.

The level of customization available is increasing steadily.
Professional clothiers are keeping pace with these business trends, rising above the limited options in mass-market apparel to deliver a myriad of quality clothing choices with superior fit and style.
Choosing custom tailored clothing helps you get a perfect fit time and again. Our personal in-home or in-office consultations help you to create your signature look without an excessive time investment in endless shopping trips. This eliminates the guessing game involved with different brands' sizing and cuts. Each piece of your custom wardrobe fits you like it was made just for you-because it was.
Whether you require a trim fit or a traditional cut, you can order your new clothes with perfect confidence that they'll deliver consistent results in fit and style. In today's ever-changing business world, that consistency is vital to success.
Save on Custom Clothing
Twin Cities Exclusive this Thursday, March 14th at the Holland & Sherry trunk show.
For one day only, receive 25% off any suit, sport jacket, or trouser made from these fine fabrics.
Also, featuring savings on Bavender custom shirts,
Shelby Knot neckties and Mezlan shoes
Join Kingford Bavender from 11 am to 7 pm with cocktail reception starting at 4:30 in the Orchard Suite
Double Tree - Park Place
1500 Park Place Blvd
St. Louis Park, MN
Appointments Encouraged
612.750.9486 or Kingford@Bavender.com