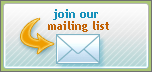 Founder Appearances, Articles, and Job Opportunities for Our Readers:
*********************************
Public Conference Appearances
Wednesday 10/12 - Thursday 10/13 - Mark Trowbridge is the featured presenter on a masterclass titled
Category Management
in Procurement at the "5 Star" DoubleTree by Hilton Hotel in Kuala Lampur, Malaysia. Click here for registration information from the conference producer at Malaysia Category Management Masterclass
Thursday 10/20 and Thursday 10/27 - Mark Trowbridge will present
The Negotiator Challenge
-
Advanced Procurement Negotiations
workshop in Sacramento CA, USA for any interested attendees. Sponsored by the ISM Sacramento Valley chapter. Click the following link to receive more information at Negotiation Workshop.
Friday December 2nd - Mark Trowbridge will make a presentation titled
Swamps, Alligators & MRO
at the ISM Inside Indirect Conference at the Las Vegas Convention Center. Please click here for conference information ISM Inside Indirect Conference
*************************
Online Training Events Scheduled
Several

Online Training Programs begin in upcoming months which feature video and audio presentations by Mark Trowbridge on key areas of procurement performance. In an state-of-the-art web Virtual Learning Environment (VLE), each of these 6 week long programs features weekly presentations, group quizzes, participant exchanges, and SPS instructor interactions for attendees representing numerous procurement groups. The following programs are starting on the listed dates, and details can be viewed on the website of our eLearning partner through the following link...Online Procurement Programs
* Beginning 11/1 - A 6 Week Online Training Forum titled Strategic Sourcing & Cost Reduction (Driving Quality, Reducing Total Costs)
* Beginning 11/4 - A 6 Week Online Training Forum titled IT Procurement Contracts (Innovative Practices)
* Beginning 12/1 - A 6 Week Online Training Forum titled Optimized Materials Management (Best Practices for Acquisition, Storage & Use of Inventoried Items)
* Beginning 12/1 - A 6 Week Online Training Forum titled Category Management in Procurement (Bringing Strategic Sourcing Full Cycle)

*************************
Modern Materials Handling Magazine featured an article by one of Strategic Procurement Solutions principals titled "
Swamps, Alligators and MRO
". Click the following link to view that article on their website
Article Link.
*************************
Job Opportunities with Strategic Procurement Solutions' Clients can be viewed below (if interested, please email your Word curriculum vitae or resume to us at...
* Senior Sourcing Specialist (Indirect), Privately-held Consumer Goods Manufacturer, Strong Knowledge of Indirect Sourcing. Solid Understanding of Procurement Contracting Principles. Midwestern USA company location. Base Salary $100,000 - $110,000, plus excellent benefits package. Relocation negotiable. 10 years of experience in sourcing and contracting of MRO and Indirect expenditure categories within a strong strategic sourcing organization. 4 year degree required. MBA and CPSM, C.P.M., or CPCM certifications desirable.
* Manager of Procurement Services, Governmental Organization, Central Valley, California USA Base Salary $105,000, plus strong benefits package.

10 years of governmental experience and 4 year degree required.
* Manager of Sourcing & Contracting, Privately-held Consumer Goods Manufacturer, Strong Knowledge of Indirect Sourcing and Contracts Management. Midwestern USA company location. Base Salary $125,000 - $130,000, plus excellent benefits package. Relocation negotiable. 12+ years of experience in sourcing and contracting within a strong strategic sourcing organization. 4 year degree required. MBA and CPSM, C.P.M., or CPCM certifications desirable.
This electronic journal has been read by nearly 14,000 Supply Management Professionals around the globe. We hope you enjoy this bi-monthly edition. Feel free to forward to your colleagues!


"Ensuring Proper Supplier Insurance...Mitigating Contractual Risk" - by Mark Trowbridge, Principal, CPSM, C.P.M., MCIPS

Enterprise Risk Management (ERM) is a management philosophy sweeping through today's companies (and governmental organizations) as senior executives have escalated their focus upon operational exposures. This theme is very broad, and touches every aspect of organizational performance. But no aspect of operation is more exposed to risk than that of Supply Management; wherein core elements of enterprise performance happen

outside

the direct control of the organization. Our important role as procurement leaders entails contracting, orchestrating, and managing supplier-performed operations which are directly-controlled by our suppliers.

Let's face it. Significant risks do exist; even in the best-managed supply chains. Top procurement groups are taking actions to minimize the impact of those risks, but even the best cannot eliminate all risk exposure. A top-performing supply chain must place responsibility and accountability into the hands of carefully-selected suppliers. John A. Shedd once said, "A ship in harbor is safe; but that's not what ships are built for."

Numerous procurement methods exist today to mitigate risk in the supply chain. Careful selection of optimal suppliers, performance-based contracts, due diligence in auditing supplier financial and business security, contractual language limiting and indemnifying against potential liability...each method is worthy of its own article.

This article will discuss an important way to mitigate risks in the procurement field; which is to require our suppliers to carry policies of insurance. Procurement groups require their suppliers to carry insurance for two reasons:

First Reason

- Suppliers should carry insurance to ensure that they will remain in business and continue to support us, their customer, even if a financial or operational loss is incurred.

Second Reason

- A supplier's insurance coverage can provide an additional layer of risk protection for the buying organization; over-and-above the supplier company's liquid value that guarantee their liability and indemnity obligations under our contract.

Having suppliers provide insurance coverage is not a simple matter. Our contract language must carefully harmonize complex matters like limitation of liability, hold harmless, and indemnification with the required protections of the supplier's insurance policies. Complicating matters further, the supplier's insurance coverage is provided by a third-party carrier which has its own protective language written into their policy documents.

In the contract templates and clause libraries which my firm designs and develops for many corporate and governmental organizations (working with their procurement, legal and risk management leaders), there are certain types of insurance coverage which are at a core of contractual language:

Commercial General Liability (CGL)

provides general protections covering the supplier's business operations;

Product Liability Insurance is sometimes part of CGL coverage, but other times not; and can be separately called Product Liability Claims-Made coverage. So this should be described as a requirement in the correct context;

Employer's Liability Insurance covers risks associated with the supplier's employment of personnel. In certain countries, additional coverage also may relate to the employee base. For example, in the USA, Worker's Compensation coverage is required in most states by statute.

Automobile Liability Insurance

covers the operation of the supplier's vehicles, but needs to be carefully written to cover owned, hired, and non-owned vehicles. But careful review is needed to determine whether the supplier's coverage includes freight carriers which may deliver to the customer's locations.

Other types of insurance coverage may also be required on a case-by-case basis, such as Professional Liability Insurance (covering design or advisory issues inherent in services like architecture, engineering, consulting, medical, legal) or Aircraft or Maritime Liability Insurance. A recently-evolving category of insurance now being incorporated into technology provider relationships is Cyber Liability Insurance (covering data breaches).

But just having insurance coverage in the right classifications is not enough. Many other important aspects should be required of the supplier's coverage. These include the following:

Direct Protection -

The buying organization should be listed by the supplier's insurance provider as an "additional insured" on their policy. This can be done on certain policy types, such as CGL or Automobile Liability, but not on others, like Employer's Liability or Professional Liability. The nature of the coverage will determine whether "additional insured" coverage can be done.

Does Coverage Actually Exist?

- Our contract with the supplier should be written to require them to provide evidence of insurance coverage, which may include a certificate of insurance, certain insurance industry forms (such as ISO forms), or even the ability to view the supplier's insurance policy documents. The supplier's carrier should be required to provide updated insurance certificate whenever policies are renewed, changed, or terminated. But it is one thing to put this into our contract; but quite another to have it happen. Thus, top procurement groups are utilizing their Contract Lifecycle Management (CLM) technology tools to manage and stimulate action upon out-of-date supplier insurance certificates.

Multiple Ways to Skin a Cat

- The supplier may fulfill their coverage responsibilities in a variety of ways. These may include "umbrella" coverage that bridges several types of policies. Or it may include "self-insurance" retained Insurance policies often are structured with separate limits "per occurrence" or "term limit". So if the supplier's policy provides $1 Million USD "per occurrence" and $2.5 Million "term limit", but the firm has already submitted $1.7 Million in other claims during the present policy term, the policy will not allow a claim for more than $800 Thousand due to the term limit. The combination of limits will always be viewed by the carrier to their benefit so must be delineated craftily.

The Deductible Trapdoor

- It is important to understand what deductibles are written into the supplier's policies. A deductible is the amount the policy holder is required to pay out-of-pocket before the insurance coverage kicks in. In today's tight economy, many firms have increased their deductibles in order to reduce their policy payments. Where this gets very tricky is if an event does occur, but the supplier firm fails to pay the deductible amount on the claim. In that case, their insurance provider may refuse to pay out the coverage amount. So some contracts give the supplier's customer as an additional insured (us) the right to pay the deductible amount ourselves.

Be First In Line

- A final principle to follow in contracting for supplier-provided insurance is to make sure their coverage is "primary" and not "secondary". This principle parallels a requirement for the supplier's insurance coverage to include a "waiver of subrogation rights" (there's a snazzy phrase with which to impress friends at the next get together...). This important requirement causes the supplier's insurance to pick up the full claim amount without trying to have the buying organization's own insurance pay first on a disputed claim.

Summary.

As I've worked with many leading Fortune 500 and Russell 2000 companies and governmental agencies to improve their contract templates, the matter of insurance often raises its ugly head due to the complexity of wording language and managing the supplier's performance of obligations. Onerous insurance language can be a breaking point in our negotiations for important products and services at cost-effective cost levels. But proper protections are needed to fit our organization's ERM priorities. Finding the proper balance is both an art and a science.




Strategic Procurement Solutions' leaders regularly help corporations and governmental agencies optimize their procurement contract templates. Using our extensive library of clauses, we streamline and optimize contracts for review by your legal group. We also present onsite training workshops like Strategic Contracting and Innovative Trends in Technology Contracting to teach these techniques.

Contact us at

Contracting Services & Workshops for brochures about either of these training modalities.


About the Author - Mark Trowbridge, CPSM, C.P.M., MCIPS is one of Strategic Procurement Solutions founders. His 30+ years in procurement leadership began in the Manufacturing, Airline, and Financial Services sectors...culminating in a role leading three-quarters of the strategic sourcing activities, and all of the contracts management responsibilities, for Bank of America (then, the USA's third most-profitable company). During his final two years with Bank of America, Mark's areas of responsibility delivered a Quarter Billion Dollars in cost reductions. During the last 19 years, Mr. Trowbridge has worked in the consulting field with many leading corporate and governmental clients. His business travels have taken him throughout North America, Europe, the Middle East, and Asia. He is a frequent author on supply management topics, with articles appearing in publications like Supply Chain Management Review, Inside Supply Management, IFPSM's eZine, eSide Supply Management, and Strategic Procurement Solutions' own Best Practices in Supply Management Journal. Mark's is among the top 1% Most-Viewed LinkedIn profiles.


"Easing the Pain of Business Travel"...

by Mark Trowbridge, CPSM, C.P.M., MCIPS, Principal

[I'm jumping in this month to write a column for one of my colleagues who had a medical procedure in the last week]. You know, the consulting lifestyle has its pros and cons. My colleagues and I are blessed to be able to perform much work from home offices. But we do have to travel quite a bit, both internationally and domestically. So much so that I've held concurrent Diamond, Platinum, and Gold status levels in several airline, car rental, and lodging frequent traveler programs in past years. In the past few months, I've traveled to multiple client and conference locations in Asia and the Middle East multiple times from my home base in the USA.

Travel nowadays is

much

more painful than in past decades, due to factors like security screening. I was personally sitting on an airplane the awful morning of September 11, 2011 and much of the transportation industry has since changed to reflect enhanced security needed in today's world.

But many other things have changed too...not all for the better. Airlines figured out that packing planes full of passengers is much more profitable than having empty seats. 737s are now flying from the mainland USA to the Hawaiian Islands (really?!?). And then some airlines figured out they could make even more money by compressing the seats into abnormally-small spaces (some have suggested that the ergonomics departments of Boeing and Airbus are staffed entirely with smaller-than-normal engineers).

A few of my personal peeves about travel:

* Passengers who walk down the aisle of the plane with a bag hanging from their shoulder (usually talking on their cell phone), bumping it into everyone sitting in an aisle seat;

* Persons who board a plane at the last minute and then start relocating other people's bags into different overhead compartments to try and get their oversized suitcase wedged into the space (they usually have to be talked into taking their bag back to the ramp to be checked, thus delaying the departure for everyone else);

* Airline employees who delay boarding passengers until the last possible minute, causing the plane to depart late when anything unexpected occurs;




* No, a steamer trunk will not fit into an overhead bin;

* "Mechanical" flight delays declared for obscure reasons like a cabin flashlight mount missing a screw or a passenger seat back not staying fully upright (yes, these actually delayed or cancelled flights I was on);

* No restrictions on passenger size on most airlines. I'm sorry, but in the USA and Europe there are laws requiring businesses to build special ramps, etc. for persons with physical disabilities...yet somehow a 400 pound person is allowed to buy one coach seat ticket even though they overflow both armrests; and

* Finally my biggest pet peeve, which is getting my notebook computer set up on the tray and having the person in front of me 'hurl' their seat back as far as possible into a fully-reclined position. No warning. No polite, "I just wanted to let you know I'm going to be easing my seat back". Just a massive slamming of the seat back to its limits.

So what are some tips for frequent travelers to "ease the pain"? Here are several which help me:

First, take time to be friendly. Ask the ticket agent how their day is going. Joke with the TSA employee about how many passports they've reviewed that day. Ask the hotel desk clerk how many more hours they have to work on their shift. People remember your interest and will repay in kind. The Golden Rule makes a huge difference in the world of travel.

Second, make your reservations early. Waiting until too late means higher ticket costs, worse airline seats, unavailability of rooms at preferred hotels, inability to get a rental car, etc. Acting early just makes everything easier.

Third, when flights are delayed or canceled, move quickly and don't stand in a line. Call your frequent flyer help number (hopefully you can access a Diamond or Platinum desk). I've even exited the terminal through security to get right to a ticket agent who could re-book me immediately.

Do not

sit and wait behind everyone else in line at the flight gate to get one of the few standby seats that will be available later in the day...

Fourth, join good frequent traveler programs and use them. As long as fares and rates are competitive, try not to fragment your bookings to other providers who don't reward your loyalty.

Finally, make sure you prioritize time at home with your family and friends over time away. A famous non-attributable quotation is, "No one, on their deathbed, ever said 'I wish I had spent more time at work'".