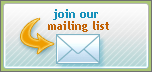 Founder Appearances, Articles, and Job Opportunities for Our Readers:
*********************************
Public Founder Appearances
Just posted online January 9th by the Art of Procurement Media Group is a new podcast interview featuring Mark Trowbridge titled How to Develop, Deploy & Retain Procurement Superheroes. Although usually only accessible for subscribers of the publisher, this podcast is available to readers of this journal by clicking Access Podcast
Friday February 23rd, at 2:00 p.m. US Eastern Time) Mark Trowbridge will be the featured presenter of a webinar for the Sustainable Purchasing Council titled Optimizing Sustainability in MRO Procurement. Although the webinars are usually only viewable by Council members, this webinar has been made available to readers of this journal by clicking

MRO

Sustainability Webinar
Thursday March 2nd and Friday March 3rd - Mark Trowbridge will present our Strategic Contracting two day workshop for ISM Alaska at the Anchorage Coast International Hotel.
Please click here for conference information at Alaska Workshop
Sunday March 26th and Monday March 27th - Mark Trowbridge will present our Innovative Trends in Technology Contracting masterclass at the Hyatt Regency Hotel in Dubai UAE. Interested parties may view conference registration details by clicking here Dubai Tech Contracting Workshop Info
Tuesday March 28th and Wednesday March 29th - Mark Trowbridge will present our
Strategic Contracting
masterclass at the

Hyatt Regency

Hotel in Dubai UAE. Interested parties may view conference registration details by clicking here Dubai Contracting Workshop Info
********************************
Online Training Events Scheduled
Several

Online Training Programs begin in upcoming months which feature video and audio presentations by Strategic Procurement Solutions' leaders on key areas of procurement performance. In an state-of-the-art web Virtual Learning Environment (VLE), each of these 6 week long programs features weekly presentations, group quizzes, participant exchanges, and SPS instructor interactions for attendees representing numerous procurement organizations around the world. The following programs are starting on the listed dates, and details can be viewed on the website of our eLearning partner through the following link...eLearning Course Descriptions
* Beginning February 7th- A Six Week Online Training Forum titled Strategic Sourcing & Cost Reduction (Driving Quality, Reducing Total Costs)
* Beginning February 7th - A Six Week Online Training Forum titled IT Procurement Contracts (Innovative Practices)
* Beginning February 7th - A Six Week Online Training Forum titled Practical Procurement Management (Leading Procurement Concepts)
* Beginning February 7th - A Six Week Online Training Forum titled Optimized Materials Management (Best Practices for Acquisition, Storage & Use of Inventoried Items)
* Beginning February 7th - A Six Week Online Training Forum titled Category Management in Procurement (Bringing Strategic Sourcing Full Cycle)

*************************
Modern Materials Handling Magazine featured an article by one of Strategic Procurement Solutions principals titled "
Swamps, Alligators and MRO
". Click the following link to view that article on their website
Article Link.
*************************
Job Opportunities with Strategic Procurement Solutions' Clients can be viewed below (if interested, please email your Word curriculum vitae or resume to us at...
* Senior Sourcing Specialist (Indirect), Privately-held Consumer Goods Manufacturer, Strong Knowledge of Indirect Sourcing. Solid Understanding of Procurement Contracting Principles. Midwestern USA company location. Base Salary $100,000 - $110,000, plus excellent benefits package. Relocation negotiable. 10 years of experience in sourcing and contracting of MRO and Indirect expenditure categories within a strong strategic sourcing organization. 4 year degree required. MBA and CPSM, C.P.M., or CPCM certifications desirable.
* Manager of Sourcing & Contracting, Privately-held Consumer Goods Manufacturer, Strong Knowledge of Indirect Sourcing and Contracts Management. Midwestern USA company location. Base Salary $125,000 - $130,000, plus excellent benefits package. Relocation negotiable. 12+ years of experience in sourcing and contracting within a strong strategic sourcing organization. 4 year degree required. MBA and CPSM, C.P.M., or CPCM certifications desirable.
This electronic journal has been read by nearly 14,000 Supply Management Professionals around the globe. We hope you enjoy this bi-monthly edition. Feel free to forward to your colleagues!


"Best Practices in Controlling Supplier Risk" - by Mark Trowbridge, Principal, CPSM, C.P.M., MCIPS

A 2016 study conducted by North Carolina State University found that major organizations are exposed to greater levels of risk today; especially in regards to exposure to Governmental Regulatory Changes and Scrutiny, Economic Conditions, Cyber-threats, and Privacy/Identity Management of Information Security. As other studies have also demonstrated, procurement and supply chain organizations play an ever-increasing role in managing enterprise-wide risk. This is because the typical company now has externally-provided supplier products and services occupying between 35% (service sector) and 70% (manufacturing sector) of their company-wide operating expenses.

So how can leading procurement groups act pro-actively to gain more value while mitigating risk in their supplier community portfolios? This article will describe two categories of techniques that can be cost-effectively deployed to create more-comprehensive Enterprise Risk Management (ERM)...

Category 1 - Pro-Active Supplier Performance Management:

Every procurement organization can facilitate its active management of key suppliers (and associated risks) with a focused identification of key provider relationships. You see, risk exists when an organization is not pro-actively managing supplier relationships and/or lacks visibility into factors which can lead to supply chain failure. Segmentation of our supplier portfolio can allow procurement groups and their internal departmental customers to better focus their supplier managers upon value-added activities, which will produce significant cost reductions and improved quality from key suppliers, thus reducing risk in the supply chain.

A pro-active approach to supplier performance management includes several steps:

First

, we can separate our suppliers into ABC categories for more-sophisticated management. By applying the Pareto Principle to their supplier portfolios, leading procurement organizations are managing supply chain risk and performance for different groupings of providers... The "A" suppliers are the 20% of key suppliers which represent 70% of expenditures. "B" suppliers are those 30% of relationships which account for 25% of spend. "C" suppliers are 50% of our portfolio that represents just 5% of overall value.

Our supplier management efforts should first focus upon the "A" providers by utilizing more-active techniques such as Score-carding and Business Feedback Review Meetings. Proactive relationship management will gain valuable benefits in these key relationships by utilizing these methods.

"B" and "C" level provider relationships should be managed via more-automated tracking and reporting. Key scorecard metrics like "on-time delivery", "invoice accuracy", "quality", etc. can usually be extracted from a typical ERP system and be electronically reported back in simple scorecard format to these suppliers.

Second

, key information about the organization's supplier community should be regularly-collected and reviewed by procurement leadership in dashboard report formats that allow general trend observation and tracking of performance improvements. Core data can be input from scorecarding technology tools and also from a supplier stability tracking website (the latter discussed in Technique #2 below).

Third

, ever notice that the expression 'Supplier Relationship Management' (SRM) has the word 'Relationship' right in the middle? If we wish to develop key suppliers, Procurement needs to take a more visible role in relating to the supplier firm's management team so as to collaboratively develop the relationship in ways that optimize value received. More-sophisticated supplier relationships should incorporate senior levels of management on both the buyer and supplier sides to ensure proper prioritization of performance and risk security.

Technique #2 - Passive Supplier Risk Management

:

Let's face it, most procurement groups just don't have unlimited staffing to apply to supplier risk management. In the past this has resulted in key tasks often being under-managed in building advance warning 'safety nets' that should surround our key supplier relationships.

Example #1 - Good procurement contracts should require the supplier (and any allowed subcontractors) to limit the buying organization's financial exposure AND to carry policies of insurance which protect the supplier and us from risk. Too many procurement groups fail to include insurance requirements in their supplier contracts. But for those who do, too often they only get proof of insurance at the initial contract award. The problem is that suppliers' policies of insurance often fail to meet the buying organization's own requirements (90% of required insurance certifications provided by suppliers fail to meet the buying organization's contracted requirements). Also the insurance policies will expire or change several times during a contract term. Failure to manage insurance policy expirations leave many organizations very exposed to risk.

Example #2 - We might have the best written contract in the world with a key supplier, but if they enter financial insolvency or operational catastrophe...all bets are off. As has been mentioned in Strategic Procurement Solutions' prior journals, good procurement contracts should be written so as to provide us with visibility into

all

key suppliers' financial stability. But if no one regularly-retrieves and analyzes that information, management may be caught by surprise when a key supplier or supply chain element fails. This is especially true when a macroeconomic downturn occurs (the US alone has experienced 14 recessions since the Great Depression around 1930, and many other times of less-sustained economic pullbacks). As has been attributed to Winston Churchill, "Those who fail to learn from history are doomed to repeat it."

Example #3 - Recent regulatory changes in the US and Europe now require much more active verification and management of supplier business licensing credentials and taxpayer identities. For example, many US procurement leaders are not aware that their organization is now required to maintain a copy of a supplier's W9 Taxpayer Identification Form in the 'current' IRS format documenting a verified Taxpayer Identification Number (TIN). This is quite different than the past, when a W9 form could be collected just once from a new supplier at initial onboarding/setup. Under today's revised recordkeeping rules, organization's need to solicit and maintain a library of current supplier W9 forms, subject to potential audit by the Internal Revenue Service.

Through research recently performed for one of our key clients, Strategic Procurement Solutions became aware of an innovative provider which will gather and manage any supplier organization's supplier stability information for FREE. This leading firm was also identified by Jason Busch and Pierre Mitchell of SpendMatters (I've co-presented recently at two ISM conferences with Pierre...) as one of the Top 50 Procurement Firms to Watch. Without any cost to a procurement group, this firm performs the following tasks for ALL portfolio suppliers and hosts the results in a sophisticated cloud-based reporting site. Information collected and managed by this provider for their customers includes:

Global Customer Support Team

- Multi-lingual staff assist a company's suppliers with registration and ongoing compliance management;

Insurance Certificate Management - Continuous collection and management of contracted suppliers' insurance certificates and endorsements in all regions where the company has operations;

Government Watch List Screening - Assists with international watch list compliance for all suppliers, including the US Patriot Act;

Customizable Document Management - Any standardized document can be collected and verified (including business licenses, certifications like W9 forms, ISO certifications, etc.);

Financial Stability - Can provide reports on changes in all supplier's creditworthiness and/or collect financial data provided by key suppliers;

Results Graded & Reported in Cloud Tool - Per a procurement group's unique screening criteria, results can be graded and verified.

By moving these tasks to this innovative provider without any cost, leading procurement groups are then able to better-focus their staff members upon pro-active supplier management activities. Email us at Supplier Management Provider Info if you'd like information on that firm. Note - this provider is not part of Strategic Procurement Solutions...this information is just a complimentary benefit for the readers of this journal!

Many other techniques apply to Enterprise Risk Management (ERM) and the supply chain. These are taught in our firm's onsite Supplier Performance Management™ (2 day) training workshop or an online Managing Supplier Performance™ (6 week) e-learning training forum. Information can be requested at




About the Author - Mark Trowbridge, CPSM, C.P.M., MCIPS is one of Strategic Procurement Solutions founders. His 30+ years in procurement leadership began in the Manufacturing, Airline, and Financial Services sectors...culminating in a role leading three-quarters of the strategic sourcing activities, and all of the contracts management responsibilities, for Bank of America (then, the USA's third most-profitable company). During his final two years with Bank of America, Mark's areas of responsibility delivered a Quarter Billion Dollars in cost reductions. During the last 19 years, Mr. Trowbridge has worked in the consulting field with many leading corporate and governmental clients. His business travels have taken him throughout North America, Europe, the Middle East, and Asia. He is a frequent author on supply management topics, with articles appearing in publications like Supply Chain Management Review, Inside Supply Management, IFPSM's eZine, eSide Supply Management, and Strategic Procurement Solutions' own Best Practices in Supply Management Journal. Mark's is among the top 1% Most-Viewed LinkedIn profiles.


"Being Considerate Now Legally Required in Contracts - What !?!"...

by Robert Dunn MBA, C.P.M., Principal

Several months ago, one of Strategic Procurement Solutions' leaders led a project for a very large publishing company to develop their new portfolio of procurement contract templates (a frequent project for our firm performs for leading companies or governmental agencies). This meeting involved the procurement division leadership and three attorneys from the firm's general counsel's office.

That day, the client team was discussing two of the firm's old templates which would be part of the new library project following Strategic Procurement Solutions' tailoring work. Those agreements were a Non-Disclosure-Agreement (NDA) with unilateral protections and a Mutual-Non-Disclosure Agreement (MNDA0 with bilateral protections.

My colleague was asked for his opinion on the two documents, which had been developed by the legal group in the past. He responded by complimenting key portions of each document and commenting about how they could be streamlined and standardized in format. But then he made his most-serious observation, by asking where in either document was "Consideration" discussed...




Immediately, all three attorneys began leafing through the documents in front of them. Finally, the most-senior attorney's head swung around so he could glare at his two colleagues. Then he looked at my colleague, and said, "Well, it seems we focused so much attention on language around confidentiality that we neglected to include a simple reference to 'Consideration' that would make these contracts legally-valid. Good catch."

You see, one of the essential elements for a legally-binding contract to exist under most bodies of law is that of "Consideration". The Latin expression for this is "Quid pro quo" which in English means or "In exchange for". In a contract, value must be exchanged for value in order to have a binding agreement.

In most of the agreements we use in the field of procurement (purchase, lease, rental, services, license, etc.), consideration is usually a monetary amount being exchanged for a product or service provided by a supplier. But this is not always the case. Barter agreements are still alive and well in the field of procurement...and are much more sophisticated than the original barter arrangements thousands of years ago whereby a farmer might exchange a bushel of grain for a chicken. These still continue today; although they can be complicated by tax regulations in calculating the actual value being proffered by each party.

No matter the form of consideration, any valid contract must clearly articulate what form of value each party will be exchanging under the arrangement. Failure to do that may mean that we don't have any of the protections we thought the document would provide.

Strategic Procurement Solutions often helps client companies and governmental groups optimize their procurement contract language. We also train groups in contracting techniques in our Strategic Contracting™ or Innovative Trends in Technology Contracting™ onsite workshops (2 days each). Our instructors also teach online eLearning courses (6 weeks) on these topics. Request more information by clicking

About the Author: Robert Dunn, MBA, C.P.M. is one of Strategic Procurement Solutions' founders. His 40 years in procurement leadership covered management positions in the Government, Technology and Financial Services sectors; culminating in a role directing all of BankAmerica Corporation's procurement operations. He has served as President of two ISM/NAPM affiliates, and taught supply chain management at the post-graduate level for California State University - Hayward and St. Mary's College - San Francisco. He has also worked with major corporate and governmental clients in the consulting industry for the past 18 years, and was one of the founders of Strategic Procurement Solutions. Robert has worked on major procurement initiatives in North America, Latin America, Europe, and Asia.

He is a noted author, with articles published in publications like

eSide Supply Management

and Strategic Procurement Solutions' own

Best Practices in Supply Management Journal

(the latter of which has been distributed to over 13,000 readers).