Bodega Education Initiative Returns April 12th Honoring Heavy D
BEI Returns to The Brooklyn Historical Society
Brooklyn, NY April 9, 2012

Brooklyn Bodega, producers of the 8th Annual Brooklyn Hip-Hop Festival (BHF), are kicking off its Bodega Education Initiative (BEI) series leading up to the Festival. This Thursday, April 12th, BEI will discuss Heavy D aka The Overweight Lover, exploring the legendary emcee's influence on Hip-Hop through his career as an emcee, actor and record label executive. The event will be held at the Brooklyn Historical Society in Brooklyn Heights.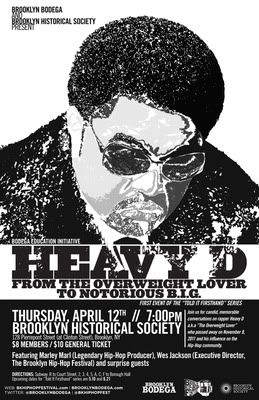 Fans will get to hear firsthand accounts reflecting on rapper Heavy D's impact on the Hip-Hop community through a candid conversation between Hip-Hop Legend Marley Marl, BHF Executive Producer Wes Jackson and an esteemed panel of journalists.

New York native Heavy D's career in the music industry began when Heavy D and The Boyz were the first group to be signed to Uptown Records in the late 80's. After one of The Boyz, Trouble T.Dot, passed away, Heavy D's cousin Pete Rock and partner CL Smooth created the Hip-Hop classic "They Reminisce Over You (T.R.O.Y.)".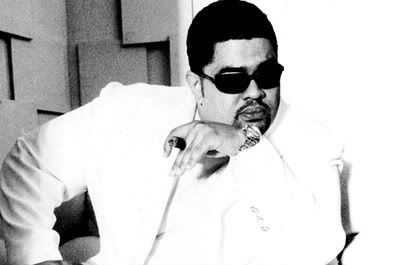 In the mid-90's Heavy D was the first rapper to become a label executive, as the President of Uptown Records where he worked with
Mary J. Blige, Jodeci, The Boyz
and many others. Heavy D was also instrumental in the hiring of fellow Mount Vernon native
Sean Combs
to Uptown Records, then run by Andre Harrell.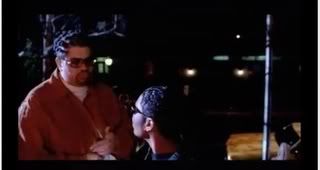 Click above to watch Heavy D's cameo in "One More Chance"
Heavy D's work in the music industry spans for more than 20 years
. He was an emcee, an actor, a producer, song writer, label executive and Brooklyn Bodega is excited to honor him with Marley Marl who produced one of Heavy D's albums.
"Last year we expanded BEI to an entire day of programming to help the newer generation learn from not only mentors but also themselves, through workshops and roundtable discussions. This year we've taken BEI a step further with the help of the Brooklyn Historical Society, and are giving the younger generation a series to learn from Hip-Hop pioneers how Hip-Hop got to where it is today by knowing its roots."
- Wes Jackson, Executive Director, The Brooklyn Hip-Hop Festival
---

WHAT: Heavy D: From The Overweight Lover to Notorious B.I.G.
WHEN: Thursday, April 12th
WHERE: Brooklyn Historical Society, 128 Pierrepont Street, BK
WHO: Marley Marl, Wes Jackson and surprise guests TBA

BUY TIX HERE*
*Brooklyn Historical Society members get discount tickets
---

For media access, please email Marilyn Alonzo at marilyn@brooklynbodega.com
---

About Bodega Education Initiative
A series of talks and discussions designed to create a space of dialogue between the diverse members of the Hip-Hop community. Attendees of the BEI will receive a basic knowledge on the history and content of Hip-Hop as seen through the pioneers and most intimate members of the culture.

The inaugural BEI occurred as part of the 2010 Brooklyn Hip-Hop Festival where Brooklyn Bodega and The J Dilla Foundation celebrated the legacy of James Yewitt Yancey (aka JDilla) through tabled discussion. Panelists included Q-Tip of A Tribe Called Quest, Maureen "Ma Dukes" Yancey, DJ Spinna, Waajeed of the Platinum Pied Pipers and more.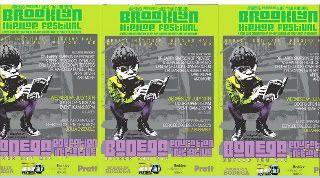 Click above to see a recap video of 2011's Bodega Education Initiative
---

About The Brooklyn Hip-Hop Festival:
As New York City's largest Hip-Hop cultural event, the Festival showcases the positive aspects of Hip-Hop culture by highlighting Hip-Hop's legacy as an agent of artistic progression, community building and social change. BHF 2012 events will continue to reflect the full range of Hip-Hop culture, which spans music, film, academics, grassroots empowerment and more.

Since its establishment, the Festival has featured legendary headliners such as Q-Tip (2011), De La Soul (2010), Pharoahe Monch (2009), KRS-ONE (2008), Ghostface Killah (2007), Big Daddy Kane (2006) and Brand Nubian (2005).

The 8th Annual Brooklyn Hip-Hop Festival will take place in venues throughout Brooklyn from July 9th-14th.


About Brooklyn Historical Society:
Brooklyn Historical Society connects the past to the present and makes the vibrant history of Brooklyn tangible, relevant, and meaningful for today's diverse communities, and for generations to come.

Founded in 1863, Brooklyn Historical Society is a nationally recognized urban history center dedicated to preserving and encouraging the study of Brooklyn's extraordinary 400-year history. Located in Brooklyn Heights and housed in a magnificent landmark building designed by George Post and opened in 1881, today's BHS is a cultural hub for civic dialogue, thoughtful engagement and community outreach.

For more information visit: BrooklynHistory.org
The information transmitted herein is the intellectual property of and is confidential and/or privileged material of Brooklyn Bodega. Any review, retransmission, dissemination or other use of this information without explicit consent of Brooklyn Bodega is prohibited. If you received this in error, please contact immediately the sender by returning e- mail and delete the material from any computer.