FOR IMMEDIATE RELEASE:
Book Talk & Signing with Debut Southern Author Leah Weiss at Fiction Addiction
Southern author
Leah Weiss
will discuss her debut novel,
If the Creek Don't Rise
(Sourcebooks, paperback, $15.99, on sale 8/22/17), at a book talk and signing
at Fiction Addiction on Tuesday, August 29th, at 2pm.
Leah will be introduced by her friend and fellow author
Sue Inman
, Greenville author of
Year of the Snake: 1989
.
This event is free and open to the public and refreshments will be served, but
please RSVP to Fiction Addiction if you plan to attend
. Books can be purchased
online
, at the store, or by calling Fiction Addiction at 864-675-0540.
If the Creek Don't Rise
is a debut novel bursting with heart, honesty, homegrown grit, and a colorful cast of characters. This intimate insight into a fiercely proud, tenacious community unfolds through the voices of the forgotten folks of Baines Creek, each contributing a a new perspective to the story.
Sadie Blue has been a wife for fifteen days. That's long enough to know she should have never hitched herself to Roy Tupkin, even with the baby.
Sadie is desperate to make her own mark on the world, but in remote Appalachia, a ticket out of town is hard to come by, and hope often gets stomped out. When a stranger sweeps into Baines Creek and knocks things off kilter, Sadie finds herself with an unexpected lifeline...if she can just figure out how to use it.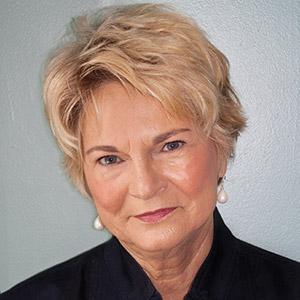 About the author:
Leah Weiss retired in 2015 from a twenty-four-year career as an executive assistant to the headmaster at a private school in Lynchburg, Virginia. Her stories have appeard in many magazines. If the Creek Don't Rise is her debut novel.
If you cannot make the event, you can reserve a personalized copy of the author's book by contacting Fiction Addiction in advance at 864-675-0540 or at info@fiction-addiction.com.
ABOUT FICTION ADDICTION
Fiction Addiction is a local, woman-owned, independent bookstore established in 2001. The store carries a mixture of new and used fiction and nonfiction, including children's books, as well as gift items. We are located at 1175 Woods Crossing Road (in the shopping center with Fried Green Tomatoes, Jimmy John's, and Boardwalk). For more information, visit our website at http://www.fiction-addiction.com or call us at 864-675-0540.
- END -