Book Talk & Signing with Debut South Authors Bren McClain & Phillip Lewis
Meet debut Southern fiction authors Bren McClain (author of One Good Mama Bone [USC Press, hardcover, $27.99]) and Phillip Lewis (author of The Barrowfields [Hogarth, hardcover, $26.00]) as they talk about their first books, then take questions from the audience and sign books, at a panel talk and signing on Thursday, May 18th, at 6pm at Fiction Addiction.
This event is free and open to the public, but please RSVP to Fiction Addiction if you plan to attend. Books can be purchased online, at the store, or by calling us at 864-675-0540. Those who cannot make the event may order signed books from Fiction Addiction to be picked up afterward or direct shipped.
In One Good Mama Bone, an unforgettable novel about motherhood, the human-animal bond, poverty, and redemption, native South Carolina author Bren McClain gives us the story of Sarah Creamer, a recently widowed and dirt-poor single mother struggling to survive in rural South Carolina in the 1950s.




Sarah grew up hard and believes what her mother said - that Sarah doesn't have "one good mama bone" in her, which presents Sarah with a dilemma since she's trying to raise sweet Emerson Bridge, a boy she loves though he came to her by way of her husband's affair with Sarah's best friend. How is she, Sarah Creamer, to raise this gentle child? He deserves better.




But then Sarah learns of a way to earn real money and, at the same time, provide her boy with a kind of friend. She buys Emerson Bridge a steer that he names Lucky, and they plan to enter Lucky into the Fat Cattle Show & Sale, where boys "feed out" a steer for several months for a chance to win the coveted Grand Champion blue ribbon and prize money. But the money comes from the sale of the animal, who will be slaughtered, something neither innocent heart understands. Until they do.




The morning after Lucky arrives, so does his mother, who breaks free and travels four miles to her calling calf. For Sarah, watching Mama Red then - and over time - provides a powerful lesson in what motherhood and compassion can be.

slaughtered, something neither innocent heart understands. Until they do.




Sarah purchased the steer from local landowner Luther Dobbins, whose greatest ambition is to see his youngest son, LC, renew the family tradition of taking the prize. Powerful but insecure, Luther wants to win so people think well of him, especially LC. Luther lets Sarah keep Mama Red because he thinks it helps his cause, and as he ratchets up the pressure on LC and connives their way toward another win, they all discover - too late - what they most prize has nothing to do with 4-H.




Praised for its wisdom, heart, and beautiful prose, One Good Mama Bone joins the ranks of The Art of Racing in the Rain, Water for Elephants, and even Charlotte's Web in its affecting depiction of animals-as-teachers and announces Bren McClain as an important new voice.






Charlotte, NC, lawyer Phillip Lewis's striking debut novel The Barrowfields traces the fates and ambitions of a father and son across the decades, centered in a small Appalachian town that simultaneously defines them and drives them both away.
Just before Henry Aster's birth, his father reluctantly returns to the North Carolina town in which he was raised - Old Buckram, a place of grim poverty yet staggering natural beauty - with his outsized literary ambition and pregnant wife in tow. He installs his young family in a "monstrous gothic skeleton" of a house made of iron and glass and with an eerie history, separated from town by a barren, rocky stretch of land called the Barrowfields.
There, Henry and his little sister, Threnody, grow up in thrall to their fiercely brilliant, obsessive father, who spends his days a lawyer in town and his nights writing in his library. But when tragedy tips his father toward a fearsome unraveling, Henry's youthful reverence is poisoned; by the time he leaves for college he's resolved never to return, despite promising to come back and take care of his mother and sister.
During his time away at college and then law school, Henry meets a young woman named Story. A fellow student whose own family past is shrouded in mystery, Story helps him grapple with his father's haunting legacy. Henry is gradually forced to face the tragic possibility that he's more like his father than he'd like to admit and that, try as he might, he can never truly escape his home, which calls him back over and over again.
Mythic in its sweep and mesmeric in its prose, The Barrowfields is a breathtaking novel that plumbs the darker side of devotion, the limits of forgiveness, and the question of whether identity is forever bound to where you come from.
About the authors:
Bren McClain was born and raised in Anderson, South Carolina, on a beef cattle and grain farm. She has a degree in English from Furman University; is an experienced media relations, radio, and television news professional; and currently works as a communications confidence coach. She is a two-time winner of the South Carolina Fiction Project and the recipient of the 2005 Fiction Fellowship by the South Carolina Arts Commission. An excerpt from One Good Mama Bone was named a 2012 finalist for the Pirate's Alley Faulkner Award for a Novel-in-Progress. This is McClain's first novel.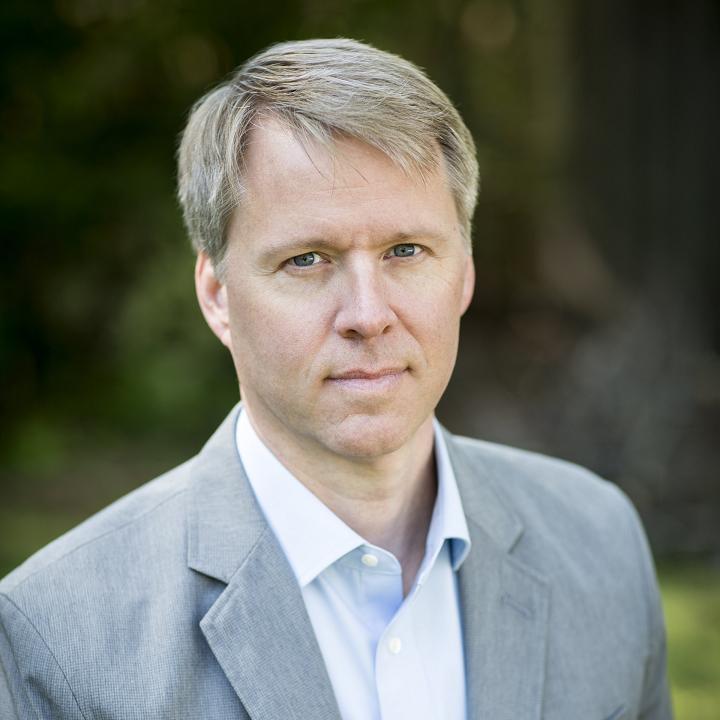 Phillip Lewis, born and raised in the Appalachian Mountains, is a lawyer who currently lives in Charlotte, North Carolina, with his family. The Barrowfields is his first novel.
If you cannot make the event, you can reserve a personalized copy of the authors' books by contacting Fiction Addiction in advance at 864-675-0540 or at info@fiction-addiction.com.
ABOUT FICTION ADDICTION
Fiction Addiction is a local, woman-owned, independent bookstore established in 2001. The store carries a mixture of new and used fiction and nonfiction, including children's books, as well as gift items. We are located at 1175 Woods Crossing Road (in the shopping center with Fried Green Tomatoes, Jimmy John's, and Boardwalk). For more information, visit our website at http://www.fiction-addiction.com or call us at 864-675-0540.
- END -