The Tifton Grapevine




WEEKENDER




Local News, Views & Previews




This Week in Tifton, Georgia --

May 24, 2013







A service of Sayles Unlimited Marketing, LLC
229.387.9688 and 229.848.7043
PROGRESS IN TIFTON
Old Ice House Coming Down for New Bank;
Historic Preservation panel OK's Demolition
The Tifton Historic Preservation Commission votes unanimously for razing the former ice house/market building on the corner of Central Avenue and Second Street. Colony Bank plans to construct a bank building on the site employing some of the current structure's architectural features.
Colony Bank's Bill Marsh says they hope to have the new bank open by late summer 2014.
TCHS Class of '13 Ready to Graduate
The Tift County High School Class of 2013 is ready to march on Brodie Field for one last time.
The graduation ceremony, as has been the tradition in recent years, is scheduled at "the Brodie" for early Saturday morning before the day gets too hot.
The graduation processional begins at 8:45 a.m. Saturday with the ceremony commencing at 9 a.m. Family and friends are asked to be in their seats at Brodie Field by 8:30 a.m.
The school has asked the audience to wear "Sunday church clothes."
In the event of rain Saturday morning, the ceremony will be moved to 7 p.m. Saturday at Brodie FIeld, with the processional at 6:45 p.m.
In that instance, family and friends will be asked to be seated by 6:30 p.m.
As the school year ends, interim TCHS principal Kim Seigler, pictured at right, has been officially named principal of Tift County High School for the upcoming school year. She formerly was an assistant principal and teacher at the high school.
This Saturday, May 25: Music by Keith Evans, 6:30 p.m.-10 p.m.
Join Us for Dinner!
Reading Capital AR Program
Returns This Summer in Tifton
Tifton -- the "Reading Capital of the World" -- will soon hit 5 million Accelerated Reader, or "AR," points.
As the Tift County Foundation for Educational Excellence gets ready to once again launch its Summer Reading Program, Tifton's total AR points stand at 4.5 million.
The summer AR program kicks off June 6 at the Betty Jo Roach United Way Community Center on Fourth Street, pictured above. Children and adults may take computerized AR tests on books they have read to obtain AR points. Both the students who generate points and local schools benefit from the points generated; schools receive 10 cents for every point earned.
The program is back after a year's hiatus. The parent company that owns the AR program had been sold, and the local school system had to determine whether or not to renew the contract with the new company.
The testing center will be open 11 a.m.-7 p.m. every Tuesday and Thursday from June 6 through July 25, except on Independence Day.
For more information, contact Moppy Brumby at moppy@friendlycity.net or 229-382-7515.
Snow Cone or Cookie with purchase,
if you tell us
You heard it through the Grapevine!
Try Our Raspberry Chipotle Turkey
Drive-Thru Available
on Nine-Grain Bread
Mon-Fri: 7 a.m-7:30 p.m. / Sat: 10 a.m.-3 p.m.
1805 N. Tift Ave., Tifton, Ga.

(across from Piggly Wiggly)

229-472-1041
Museum Sets Photo, Writing Contest
If you have a talent for photographing or writing about rural Georgia and your experiences on her dusty country roads, you will want to be a part of the
Georgia Museum of Agriculture & Historic Village
's fall competition and exhibit,
"Back Roads of Georgia."
The competition and exhibit will feature two categories of art -- photography and writing -- with awards provided by the Tifton-Tift County Arts Council, Georgia Backroads Magazine and the Georgia Museum of Agriculture at Abraham Baldwin Agricultural College.
Entrants are invited to an opening reception in the fall with farm-grown foods served by the Wiregrass Farmers Market and backroads music by a local musician.
For information, contact Gallery Curator Polly Huff, phuff@abac.edu or mail questions to Sandra Giles at sgiles@abac.edu.
The Tifton Grapevine
WEEKENDER
Hear it Through the Grapevine!
Thousands of local residents get the Tifton Grapevine Weekender delivered
FREE
to their email.
Want local news & videos sent automatically to your computer and mobile device?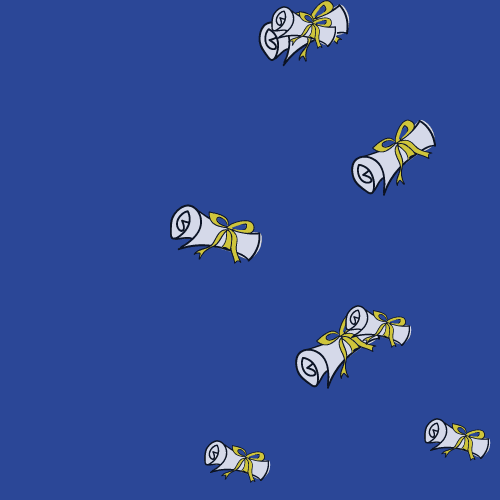 YOUR WEEKEND
At a Glance....
FRIDAY, May 24
Concert at Veteran's Park

, Austin Kilby, noon, Downtown Tifton.

Circus Garcia,

6 & 8:30 p.m., American Legion Fairgrounds, Tifton.
SATURDAY, May 25
Tift County High School Graduation, 9 a.m., Brodie Field, Tifton.
Wiregrass Farmers Market, 9 a.m., Georgia Museum of Agriculture, Tifton.
Downtown Farmers Market, 9 a.m., Old Train Platform, Tifton.
Circus Garcia,

3, 6 & 8:30 p.m., American Legion Fairgrounds, Tifton.

Keith Evans

performs during dinner, 6:30 p.m., Hilton Garden Inn, Tifton.
SUNDAY, May 26
Carolyn Ellis School of Dance Recitals, 1 & 4 p.m., UGA Campus Conference Center, Tifton.
Circus Garcia,

3, 6 & 8:30 p.m., American Legion Fairgrounds, Tifton.
MONDAY, May 27 (Memorial Day)
Butter Bean Auction, 2:30 p.m., Leroy Rogers Center, Tifton.
May 14
Sebrina Celeste Lockett, 30, Tifton
May 17
Joyce Ann Fioravanti Puckett, 72, Tifton

Ernest Moore, 88, Sparks
James " Jim" Robert Marshall Jr., 72, Lenox
May 18
Howard Lee Gay, 50, Tifton
Kay Pridgen, 60, Irwin County
May 19
Bobby Bickford, 42, Omega

May 20
Mattie "Sue" Johnson Benson, 94, Tifton
May 21
Daniel George Cleveland, 68, Chula
May 23
Susan Linda Brandon, 57, Ty Ty
SERVING YOU WITH PROFESSIONALISM
BEFORE, DURING & AFTER THE SALE
This 2,094-square-foot home is conveniently located in a quiet Tift County neighborhood. It has three BR's plus a study that can be used as a fourth bedroom. Master bath has double vanities, double walk-in closets, whirlpool tub and separate shower. Located on large, corner lot with partially fenced backyard, making a safe area for children and pets.
$164,900
___________________________________________________________________________
Great 2,998-square-foot home in heart of Tifton's Historic
District. Spectacular floor plan; 3 BR & 3-1/2 baths. Two
fireplaces: one gas, one wood. Plantation
shutters, 2 water heaters, Jack & Jill bath; den with real brick fireplace; private office with inside & outside entrances. Original wood floors; open kitchen with
double ovens; large breakfast room & sun room overlooking back yard & double deck. Detached triple carport. Finely built home with economical utilities & best quality craftsmanship construction.
$189,000
Blue Skies &

Sunshine

Through Each & Every

Real

Estate

Transaction!
Have news for the Grapevine?

Contact us today!