Good News: 2016 CO2 Emissions Remain Steady!
The 2016 Carbon Budget was released by the Global Carbon Project this week. Emissions
in 2014 and 2015 represented an end to what appeared to be an unstoppable increase in global
annual
emissions. Despite steady global economic growth, emissions in 2016 are projected to
barely rise! Leveling of emissions is
attributable in significant part to decreased coal burning
in China and the United States.
Click here to access a news article!

CA LCC at the Board on Atmospheric Sciences and Climate Meeting!
November 29 - 30th, 2016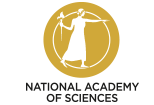 Irvine, CA
The BASC fall meeting will feature an open session on climate change and ecosystems. Amber Pairis, Director of the Climate Science Alliance, will participate in a panel titled, Ecosystem Management Solutions in a Changing Climate: Challenges and Opportunities!

Webinar: America's Inventory of Parks and Protected Areas An Overview of the PAD-US system
11:00 AM -12:00 PM PST
PAD-US is a national inventory of public lands across the U.S. Learn about the PAD-US system, the recent update, available maps and information, applications, our vision for the future, and opportunities to help.
Webinar: NatureServe's Vista® Conservation Planning Toolbox
10:00 - 11:00 AM PST
This webinar introduces
Vista®,
an ArcGIS extension that helps managers and planners

assess impacts on a variety of natural, cultural, and development objectives, and create options for sites or entire landscapes and seascapes.