Join us every Friday for our
Parent/Child story time Program where we guide you through a project with clay based on the theme of the story and you paint it, too!
This week we are reading...
Drop-in this Friday at
10:30am or 3:30pm
$15 per child/session
Party after the Parade!!!
(the Arlington Heights 4th of July Parade that is!)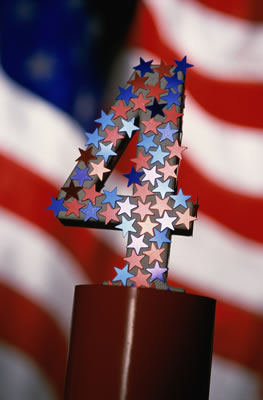 Join us in walking the
Arlington Heights Parade Route
(we are #47)
and get a
FREE t-shirt!
Or
Cheer us on from the crowd and Join us afterwards at the studio for..
FREE paint your own
Studio Fees!
Only Open 10am-2pm on the 4th!
(we will be closed the rest of the weekend to celebrate with our families)
"As You Wish..."
Thrown Elements Presents!
Skip the sitter, and let your child
enjoy pizza, movie, popcorn
AND
complete a themed wet clay project.
$27 includes all the above.
(Designed for ages 5-13)
Thank You!!!!
A BIG Thank you to Amdur Productions, the Village of Arlington Heights, and the
Arlington Heights Chamber of Commerce
for organizing, and promoting...
A great time, beautiful artwork, the weather was fantastic and we had a amazing booth space! Thank you to all you stopped by!
If you missed us, please join us for
The Mane Event &

Taste of Arlington
Did you make a bowl for Father's Day?
Don't forget to take your bowl and coupon into
Berry Yo
& get
50% off
your entire purchase!!!
Find our Coupon in the
Arlington Heights
Almanac!
studio hours:
Monday- Sat 10am - 9pm
Sundays - 12pm - 6pm
thrown elements pottery
260 n. evergreen ave.
arlington heights, il 60004
847.818.1313

Happy 4th of July!
Holiday Weekend hours:
Thursday, July 4th:
OPEN 10am-2pm with
FREE Paint your Own Studio Fees!!
Friday, July 5th: closed
Saturday, July 6th: closed
Sunday, July 7th: closed
Regular studio hours will resume Monday July 8th: 10am-9pm
Camp Brochure!
Stop in to get one Today!
(or select above photo for link)
"Tonight it's
Ladies Night..."
We stay open late, so you can create!
Tonight!!!
Friday
June 28th!
7-11pm
Snacks will be served

Feel free to BYOB!

1/2 off studio fees when

pre-paid or

$9 studio fee/same day
Can't make it this time?
Join us
Saturday, July 13th
Friday, July 26th!
Ladies Nights' are always the 2nd Saturday and 4th Friday of the month!!!
Class is In!
New 8-week sessions starts
the week of
July 8th
Call the studio
for classes and times!
847.818.1313
One Pot Wonders!!!
Do you have commitment issues with an 8-week class?
Do you want to "try-it" first? Then you will love our...
One Pot Wonders!!!
It's a 2-Hour Wheel Throwing Lesson
Saturday, July 27th*
6:30- 8:30 pm
$35.00
Snacks will be served...
and, as always, BYOB!
Guaranteed to make a pot!
*Spaces fill fast so please
call to reserve your spot today! 847.818.1313
Our Kids' Camps Rock!!!
Morning, Afternoon and Daily options let you choose schedules that work best for you.
Fun and engaging themes invite imaginations to run W I L D!
Kids' Camps-ages 5-13
Teen Camps-ages 10-16
Click here for Camp Brochure
Call or stop in to sign up today!
847.818.1313
Save the Date for
the Dog Days of Summer!!!
Saturday, July 27th
They have captured
your Heart...
now capture their print!
Join us July 27th as we WELCOME ALL PETS!!!
(after all they are part of the family!)
Thank You
Chicago Parent Magazine
for choosing Thrown Elements Pottery as your "favorite" pottery studio in all of ChicagoLand!