Where:

Lake Superior State University
650 West Easterday Avenue
Sault Ste Marie, MI 49783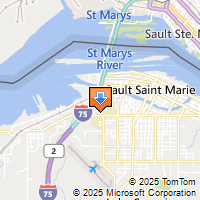 Driving Directions
The Sault Area Chamber of Commerce serves to promote, advance and contribute to the economic well-being of the business community and visitor experience, while preserving the character, history, and traditions of the greater Sault Ste. Marie area. Its mission is to exhibit positive community leadership by supporting activities to improve the education and economic development of the business community and serving members with valuable support to improve business activity and collaboration in the community.


Chase News Update #3

The Sault Area Chamber Chase is now just a few days away and its time to make final preparations for race day. In this final news update, we have reminders about the registration and bib pickup, national anthems and start times, and a post-race roundup.


Registration and Expo

The Chamber Chase Registration and Expo will take place on Friday from 4-9 pm in the Grand Island Room of Kewadin Casino. Runners will be able to collect their registration bib and race t-shirt, runner goody bags, and ask questions of race volunteers about Saturday's course. In addition, there will be a small expo featuring race sponsors and other vendors that support the Chamber Chase. This is also a great opportunity to meet and socialize with other runners coming to town for the race.

Can't make it out on Friday night? Race day registration and bib pickup will be available at the start line at the LSSU Norris Center starting at 5:30 am on Saturday.
National Anthems and Start Times

No race is complete without the traditional singing of the national anthem. As our races (save the 5K) include the locally iconic International Bridge, this year celebrating its 50th anniversary with a theme of "International Friendship," we'll have both the U.S. and Canadian National Anthems performed starting at 7:00 am.

Following the national anthems, pre-race announcements will be made and racing will commence. Starting at 7:15 am the marathon and half-marathon will begin; at 7:30 am, the Bridge Run will get underway; and at 8:00 the 5K, coordinated by Girls on the Run, will hit the street. All races will conclude on Historic Water Street at City Hall.


Lots to do After the Chase

In addition to spending time in downtown Sault Ste Marie for the 10th Annual Oktoberfest
, Chase participants can cheer on the Soo Eagles Hockey Club for their home opening weekend vs Kalamazoo. You'll recognize this group of fine young men as they'll be serving as course marshals for this year's chase and cheering you on as you complete the course. Help return the favor by cheering them on at historical Pullar Stadium on Saturday night!


Additional local area events include a Wendy's Olde Fashion Car Show from 9 am to 3 pm in the Wendy's Parking Lot and the Annual Lobster Bake by Sunrise Rotary at the Elks Lodge.

Meals and Lodging


Remember that there are also a couple of great pre-race meal options for you with local sponsors the Soo Locks Boat Tours and
The Antler's Restaurant
.
The Soo Locks Boat Tours will offer Chamber Chase participants an opportunity to take part in a 1.5 to 2 hour boat cruise on the lower portion of the St. Mary's River on Friday, September 21 starting at 5:30 pm. For more information and to make reservations, please call 906-632-6301.


If you still need accommodations for this year's race,
consider staying at the Chase Host Hotel, Kewadin Casino.

As the host hotel, Kewadin Casino has a block of rooms reserved for Friday, September 21. Simply mention the "Chamber Chase" when making room reservations to receive the discounted rate of $78 per night plus $10 in free play in the casino.

As a bonus feature, shuttle service to and from the race will be provided for guests at the hotel.

Interested in other accommodations closer to the Chase course? Please consider one of our many Chamber lodging establishments.


We look forward to seeing you at the 3rd Annual Chamber Chase, now just a few days away! Stay focused and remember, run like someone's "chasing" you!
Thank you to our Sponsors!
Platinum Sponsors



Sincerely,

Al Case



Executive Director

Sault Area Chamber of Commerce

director@saultstemarie.org

906-632-3301