On the Carousel
Cookbooks
Inclusion
Library Choices
Mysteries
New Fiction
Purim
Social Justice
Upcoming Events
Disability Awareness Kehillat Shabbat

Sat, Feb. 20 at 10:30 AM

Look for the library book cart

Authors' Roundtable
Sponsored by TSWRJ
Sat, Feb. 27
at 9 AM
Assaf Gavron's The Hilltop
Book Discussion
with Rabbi Hannah Goldstein
Tues, Mar. 8
at 10 AM
New Israeli Authors
Librarian Email
For additional information about new books and library activities, please see the Library article in the temple's bi-monthly newsletter.
The Secret Chord, by Geraldine Brooks
The famed author of People of the Book and March, both creative and well-received entries in the historical fiction genre, now turns her attention to the niche of imagined history based on accounts in the Torah. Unlike other such works as The Red Tent, by Anita Diamant, and Noah's Wife, by Lindsay Starck, based on very brief Biblical references, the subject of The Secret Chord is David, whose story is presented expansively. Brooks traces his life--from unknown shepherd to heroic fighter to leader of a people, and through old age--sparing none of the glory and gore, desire and ambition, battles for power and use of it, faith and immorality. She fills out this dramatic saga by telling it from the perspective of those around the revered King of Israel.
ADULT FICTION: GRAPHIC NOVELS


Exit Wounds and The Property, by Rutu Modan
Given the popularity of graphic novels, it is not surprising that Israel has produced its own animator-fiction writers. As we have been developing a collection of new or lesser known Israeli novelists and adding to the library's graphic books, we found Ms. Modan, an award-winning and popular illustrator in Israel.
Exit Wounds
, Modan's North American graphic novel debut, is set in Tel Aviv. The story follows a young man's search for the truth behind the disappearance of his estranged father and the father's possible death from a suicide bombing.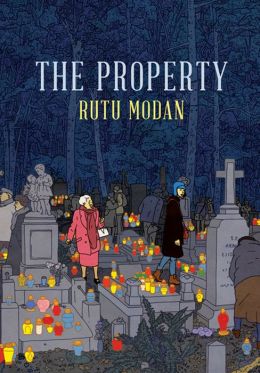 The Property
also reveals hidden truths. After the death of her son, Regina Segal and her granddaughter Mica travel from Israel to Warsaw, ostensibly to reclaim a family property lost during World War II, but things take an unexpected turn as Regina is forced to confront her past. Modan uses her skills as both a first-rate cartoonist and storyteller to unwind a complex, realistic, and moving tale about relationships, choices, and the consequences of decisions made that can span a lifetime.
The Archive Thief: The Man Who Salvaged French Jewish History in the Wake of the Holocaust, by Lisa Moses Leff
Lisa Leff, a member of Temple Sinai, is a history professor at American University having a research focus on the Jews of France. She recounts the story of Zosa Szajkowski, who, after the Holocaust, gathered up tens of thousands of documents from Nazi buildings in Berlin, and later, from public archives and private synagogues in France, moving them all, illicitly, to New York. Based largely on his stolen documents, he wrote extensively about French Jewish history. Leff's book sheds light on the ways in which archivists and historians try to tell the stories of historical events based on original documents and how Jewish history is being realized and preserved.
The Israeli Mind , by Alon Gratch
The Israeli character is analyzed by an Israeli-born, New York-based clinical psychologist relying on his professional experience, knowledge of the history of the country, and awareness of foreign policy. Gratch explores the successes, conflicts, and anxieties of Israeli life past and present that have shaped the national character. The book is a fascinating and compelling read whether or not one agrees with his reasoning, or his conclusion that coming to terms with the ghosts of the past and the realities of the world today is essential to Israel's survival.
Resistance, by Carla Jablonski and illustrated by Leland Purvis
Grade 7 and Up
The first in a trilogy of graphic novels about World War II, Resistance introduces us to siblings Paul and Marie, residents of a French country town. They come to the attention of the underground resistance movement when they help hide their Jewish friend Henri after his parents disappear. The next two installments, Defiance and Victory, take us through the war and Paul and Marie's growing roles in the resistance movement.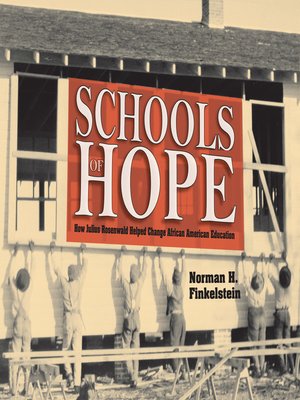 Schools of Hope: How Julius Rosenwald Helped Change African American Education,
by Norman H. Finkelstein
This biographical work recounts the early 1900s partnership between African American Educator Booker T. Washington and Julius Rosenwald, the president of Sears, Roebuck and Company and a Jewish philanthropist. Rosenwald created a special fund that supported the building of more than 5,300 well-designed, fully equipped schools for black children.