Link Correction and Addition
Several readers reported to us that the link to "Best Kindergarten" didn't work. So we're resending the issue with the link restored and a few other changes.

Also, another reader suggested that the Twisted Sister song, "We're Not Gonna Take It" be an anthem for the opt out movement!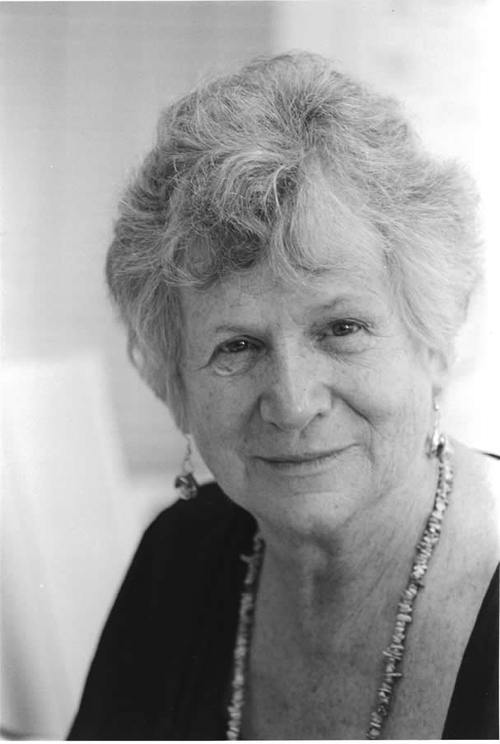 Debbie Meier Will Keynote This Years' AERO Conference.
With only a month to go before the AERO conference, we now have attendees registered from 25 states, 4 provinces and 7 countries:
States: NY ,MI ,NC .MD ,MA ,IN ,VT ,MI ,VA ,TN ,RI ,CA ,WI, AZ,NJ ,WA ,OR ,CT ,FL ,TX , CO ,GA ,PA ,OH ,DC.
Provinces: Quebec, Ontario, BC, Manitoba.
Countries: USA ,Canada ,UK ,Colombia ,Mexico ,Taiwan, Turkey
The AERO conference will be May 20-24 at LIU/Post in Brookville, NY. Right now the best deal to sign up for the AERO conference is to do the package deal of registration and either a shared room package for $390 or a single room package for $450. Those prices haven't gone up yet. They are for three nights in the dorm. If you need more days in the dorm you can add more individually. The student, presenter and volunteer price is $175 and also hasn't gone up yet. Regular registration is $275 for the 5 days. People can still use the 10% member discount for regular registration.

If you still plan to register but need individual help or have a group please e mail JerryAERO@AOL.com to let us know and we will do our best to help you. Or you can just reply to this e newsletter or call 516 621 2195.
As we mentioned last week, AERO conference registrants will receive, among other things, about $200 worth of software each! Also, we will again give the first ten people who
register
for the conference in the next 24 hours a free copy of Sir Ken Robinson's new book,
Creative Schools
, the Grassroots Revolution That's Transforming Education.
AERO registrants who use the link below will get $20 worth of free Uber transportation and $40 if they send their e mail to conference partner NYDLA to connect with their conference.
If you sign up using this NYDLA invite link below, Uber will credit your account for $20 off your first ride:
https://www.uber.com/invite/uberNYDLA
Registrants will also be able to participate in any of the Times Square area events of NYDLA, including meeting at the Hard Rock Cafe, Microsoft's showcase building and Polycom's "Experience Center" near Madison Square Garden with one of the most spectacular views of New York from the 48th floor.
Historic Civil Disobedience by Long Island Parents!
This week there was a parental revolt on Long Island of historic proportions as record numbers of students opted out of state mandated high stakes tests. Newsday called it an "Opt-out revolution" in its cover story today. As many as 80% of some districts opted out.
We at AERO have been against high stakes testing since the 1990's. When No Child Left Behind came along with thought it would run its course in a few years, as the back to basics mania did in the 80's. But it has persisted, like a chronic infection. This is why I think that the Common Core and its related testing has been such a great thing: It is so draconian and wrong-headed that even the average grass roots parent has come to see how bad it is for their children. The Common Core test is like a satire of itself. It is unnecessary to demonstrate the test's absurdity by exaggerating its flaws. The tests do that all by themselves. I have been amazed to see average suburban housewives standing on the back of a flatbed truck with a bullhorn, exhorting parents to boycott the tests! Maybe we are finally seeing the Education Revolution.
According to a Newsday report, the numbers of students on Long Island opted out of this year's English test went from 10,765 last year to 71,764 so far, over 40 % on Long Island and 155,000 state-wide!
AERO supports the people opting out nationally by making
AERO member schools available
as a place of refuge during the tests rather than "sitting and staring."
We are against the tests philosophically because they are antithetical to a learner-centered approach. They skew the curriculum to a top-down, teach-to-the-test approach. They even tend to militate toward eliminating art, music and physical education, among other things. We believe that children are natural learners. We believe that, the Common Core approach tends to extinguish that natural ability. It seems that many parents have come to the same conclusion. A grassroots movement already stopped the attempt at centralizing all student data. We may be watching a new rebirth of learner-centered education with the opt-out movement.
See below for related stories.
155,000 New York kids boycott standardized tests
MAHOPAC, N.Y. - Tens of thousands of parents expressed disapproval of New York's reliance on standardized tests by having their children refuse to take the tests earlier this week.

Several districts in the New York City suburbs reported that at least 25% of students had refused to take the tests. In at least two, that number rose to 50%.

Mahopac Central School District's interim superintendent, Brian Monahan, said 55% of his system's middle school students and 45% of the elementary school students had refused the tests. At North Rockland Central School District in Garnerville, N.Y, 63% of middle school students refused the tests with the overall district refusal rate at 49%.

Half of Hillburn, N.Y.-based Ramapo Central's middle school students skipped the tests.

Read the rest here.
More information from the NY Daily News here.

Gonzalez: Surge of the opt-out movement against English Language Arts exam is act of mass civil disobedience
Remember the number 999.

It's the computer code that keeps track of what will go down as a historic grass-roots movement in public education in New York State.

Tens of thousands of parents rebelled this week against years of standardized testing from the politicians in Albany. They joined the national opt-out movement by refusing to allow their children to take the annual state-mandated English Language Arts exam.

The movement has grown so rapidly in recent years that the state instructed teachers beforehand to bubble in "999" as the final score for any child refusing the exam - the code for opt out.

Read the rest here.

Improving School Culture by Introducing Children's Rights into Practices
Exclusive Story by Malaysian AERO Member
By HEATHER PHOON

During my stay in Scotland last year, I interviewed secondary school teachers regarding their experience in teaching and practicing children's rights, the United Nation Convention of Rights of the Child (UNCRC) in their schools. Generally, their opinions are very positive since there were numerous progressive changes in the school culture, while one of them commented, 'this is the best thing I have ever done'. These transformational changes were inspired by UNICEF UK who initiated Rights respecting School Award (RRSA), which aimed to improve the children's rights status, in the school, for the community and around the world.

The award requires extensive commitment from the whole school level and the teachers had to make efforts to gain support from their colleagues. This is because some teachers resisted such initiative since there were misunderstandings of the nature of UNCRC as empowering children to become unruly and demanding based on the rights they were taught. However, the opposite is true: the students were more disciplined and compassionate. This has brought many teachers from skepticism to pleasant surprise.

The magic is this: students were taught to respect peers' rights while they were having their rights met. Whenever there was misbehavior, students were told that they were being disruptive to the class and being disrespectful towards others' rights to education. Other than that, the students were reported to be more respectful towards the teachers because teachers were willing to listen. Communications were open and both parties were more ready to understand each other's situations to tackle the problems of disruptive behavior by figuring out the solutions together.

Of course, the students demanded improvements of their schools such as lockers and cleaner toilets. These had actually made the school to become a more pleasant place to be for the students to focus on their studies comfortably. Interestingly, there was one example where teachers were requested to behave in class as not to show favoritism, shout or drink coffee during the lesson. Other than that, punishment exercise was decreased and replaced with demerit system. The result was, decreased detention and exclusion.

The students' demands were made through student representatives meetings or pupil voice box met with funding available from the local council. This enhanced students' confidence, leadership quality and problem solving skills as these were required to hold meetings and whole school surveys. Compassionate hearts were cultured too as students were encouraged to organize charity events for fund raising and increasing the awareness of social issues, at the community level as well as global issues.

In conclusion, the teachers in the interview found that their school had changed to a better place since they implemented children's rights into their teaching practices. Students and teachers had learned to respect others rights and assert their rights to protect everyone's interest. To me, it is a many wins situation where students and teachers were empowered: an improvement in students' confidence, compassion, soft skills and behavior as well as teachers' teaching practices. Since understanding the many powerful and convincing benefits of implementing children's rights in schools, I have been dreaming of the day that our young generations are becoming respectful citizens for the greater good of humanity, starting by learning and practicing children's rights in schools.
Help These Harriet Tubman Students Graduate
Ed: We received this from member school Harriet Tubman. We support their effort to keep going!

From the Fundraising Page
"Harriet Tubman Democratic High School is a 501(c)(3) nonprofit school serving mostly low-income families in and around Albany, NY. Harriet Tubman enrolls many students who were drop-outs or considered at-risk, and offers a safe and diverse community for all youth. We receive no public funds and over half of our students have always received scholarships. For the past three school years, over 90% of our students received significant tuition assistance, with over 70% qualifying for full tuition coverage. This is why we are turning to you for help.

Students need our services, but we are struggling to provide them because we lack the funding. Every year our school works hard to raise the money needed to sponsor every child-in-need. We need to raise the last $5,500 (of our $40,000 goal) by July 31. The $3,000 goal of this Indiegogo campaign will help us to raise the final funds we need for 2015!"

Help them by donating here.

Do you have a news or resource item you think Education Revolution newsletter readers would find useful? Send it to jerryaero@aol.com.
Thank you for your ongoing support. With
your help
, we will make learner-centered alternatives available to everyone!
Sincerely,
Jerry Mintz
Executive Director
Alternative Education Resource Organization
Many parents don't realize that the education world has changed drastically since they were in school. Schools and class sizes used to be smaller, dropout rates lower, in-school violence almost unheard of, and teachers weren't terrified of showing affection to their students, or of discussing moral values. Of course, even then, school was far from perfect, but at least the teachers-and usually the principal-knew every student by name, something that is increasingly rare today.
Because our public school system has deteriorated considerably, many parents, teachers, and individuals have taken it upon themselves to create public and private alternatives to that system; and it is important for parents to know that they now have choices.
So how do you know that it's time to look for another educational approach for your child? Here are some of the signs:
1. Does your child say he or she hates school?
If so, something is probably wrong with the school. Children are natural learners, and when they're young, you can hardly stop them from learning. If your child says they hate school, listen to them.