DC Jazz Festival Premier Performance:
Fri, 6/1 & Sat, 6/2 8:30p & 10:30p
Undeniably, Ron Carter is the preeminent bass player of the second half of the 20th century and now beyond. His harmonic sophistication and dexterity on the acoustic bass sets him apart from every other practitioner in the history of jazz. In addition to the standard bass he has also employed the cello and the piccolo bass throughout his career. The pursuit of music began in Detroit with the cello at age 10, but he earned Bachelor of Music and Masters degrees as a bassist. While still a student, he dazzled the jazz world with his prodigious ability. Among his early affiliations were dates with Chico Hamilton, Eric Dolphy, Cannonball Adderley, Thelonious Monk, and Art Farmer prior to joining Miles Davis' second great quintet that also included Wayne Shorter, Herbie Hancock and Tony Williams. The band toured and recorded exhaustively through the 1960s after which he left the band and became the most widely recorded bassist in jazz.
---
Reggie Pittman Quartet ft. Lottie Porch
Last seen in D.C. last fall as a member of Joe Daley's Ebony Brass Quintet, trumpeter and flugelhornist Reggie Pittman, is an educator, producer, and music engineer, whose collaborations include Sarah Vaughan, Lester Bowie, Aretha Franklin, The Brooklyn Philharmonic Orchestra, the Ringling Brothers Barnum and Bailey Circus, and The Duke Ellington Orchestra. Lottie Porch is an award-winning actor, writer and educator, director and producer for stage and screen. "My poetry is about self-discovery...and sometimes telling those little secrets (Lottie Porch)". Recent works include the Reggie Pittman - Loren Daniel Quartet "From Point A to Point A", on Ivory Horn records, and Lottie Porch's "Poet I Am", produced by Pittman.
Featuring: Reggie Pittman -trumpet Lottie Porch - vocals Bill Moring - bass Tim Horner - drums
---
Bohemian Caverns Jazz Orchestra
A "gem for the District..." & "an essential force for D.C. jazz" -Washington City Paper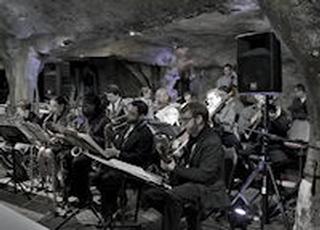 The Bohemian Caverns Jazz Orchestra is a 17 piece big band cofounded by baritone saxophonist Brad Linde, trumpeter Joe Herrera and club owner Omrao Brown. The BCJO presents a variety of music from big band literature and features some of the District's best musicians on Monday nights at the historic Bohemian Caverns. Music from Ellington, Basie, Strayhorn, Thad Jones, Oliver Nelson, Maria Schneider and originals by band members will embrace and challenge the tradition of big band repertoire.
---
Kiyem Ade, formerly known as Keith Ailer, is a respected and accomplished jazz vocalist who sometimes veers off into other genres to express his musical talents. He was a semi-finalist in the prestigious Thelonious Monk Jazz Vocal Competition and has worked with Donald Byrd, Gary Bartz, Buck Hill, Roy Hargrove, Marc Cary, Keter Betts, Michael Bowie, Larry Willis, Marcus Johnson and other internationally known jazz greats. Kiyem is known for his unique style of singing and arrangements. He is known to always have a great group of musicians when he appears live and audiences are sure to remember their musical experience.
---
Wednesday, 6/6 :: 8p & 10p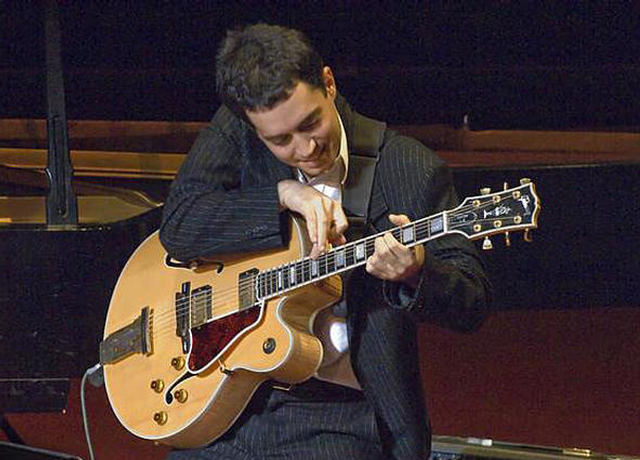 In only six years since landing in New York, internationally-acclaimed guitarist Yotam has earned a well deserved spot among the Jazz elite by collaborating with legendary musicians such as James Moody, The Heath Brothers, Paquito D'Rivera, Monty Alexander, Roy Hargrove, and the Dizzy Gillespie Alumni All-Stars. Yotam's mastery of the guitar is featured on an array of hit albums, ranging from his recent releases, "Resonance" and "Brasil" on the Jazz Legacy Productions label, to Monty Alexander's Grammy-nominated "Harlem-Kingston Express Live!" Whether playing straight ahead jazz, modern, Brazilian, world music, blues or bebop, Yotam's performances receive rave reviews from critics and fans. His stunning showmanship in the Kennedy Center's 2011 production, "Ella!" featuring Dee Dee Bridgewater, Al Jarreau, Dr. Billy Taylor and Janice Siegel, was so spectacular that Yotam was invited back for a special appearance at the KC Jazz Club.
---
Thursday, 6/7 :: 8p & 10p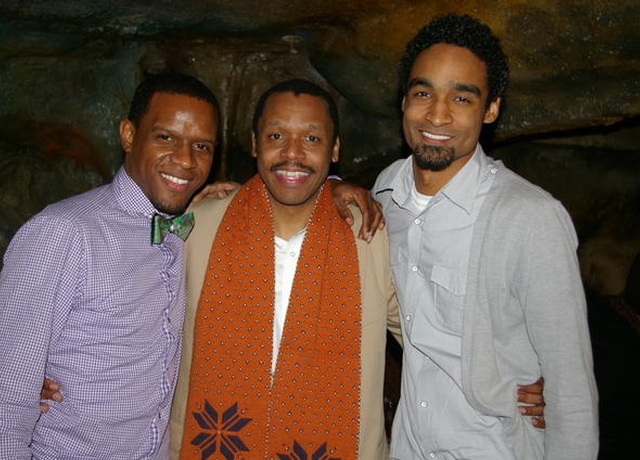 Here in Washington, D.C., we are blessed to have in our midst some of the greatest musicians in the world. Pianist Dwayne Adell is near the top of that list. Adell reads very little music. He has minimal knowledge of music theory. But upon hearing him play, it becomes plain that none of this matters. He has the ability to play virtually anything on the piano, from jazz to classical and everything in between, all by ear. He once placed first in an international classical piano competition, for which he learned challenging Rachmaninov pieces simply by listening to a recording; his mastery was so complete that he even added improvised variations. Adell was up against pianists who had been playing from a very young age, with training from some of the most revered conservatories on earth. None stood a chance against Adell's ability to internalize an extremely difficult piece of music, and extrapolate from its melody and harmony. -Capitol Bop
Featuring: Dwayne Adell - piano Kris Funn - bass Quincy Phillips - drums
---
DC Jazz Festival - Jazz in the Hoods:
Marcus Strickland Quartet
Fri, 6/8 & Sat, 6/9 8:30p & 10:30p
"Marcus Strickland has started to turn heads in the most thriving but most competitive jazz scene on the planet ...his tone: liquid and luminous, yet forceful and exact." -Thomas Conrad (JazzTimes Magazine)

The great Miles Davis once said, "The thing to judge in any jazz artist is, does the man project and does he have ideas?" If these are indeed the canonical essentials of a jazz artist at his best, then saxophonist Marcus Strickland is one of today's truest exemplars. Strickland's desire to preach above and beyond the jazz choir is rooted in his affinity toward a multitude of musical styles. Growing up in a household which encouraged the arts, Strickland's musical palette had been vast long before his professional endeavors. This broad creative range, along with his emergence as a singular voice on his instrument, helped Strickland land his first recording deal as a leader with the Fresh Sound label, soon after the Miami native graduated from New York's esteemed New School for Jazz and Contemporary Music; a breeding ground for many who would become today's most relevant figures in jazz. Strickland has a covetable list of recording and performing credits, having collaborated with Wynton Marsalis, Tom Harrell, and Dave Douglas, but Strickland's longest and most impressionable working relationships include two of the most influential drummers ever to play the instrument: Roy Haynes and Jeff "Tain" Watts.
Featuring: Marcus Strickland - saxophones David Bryant - piano Ameen Saleem - bass Justin Faulkner - drums
---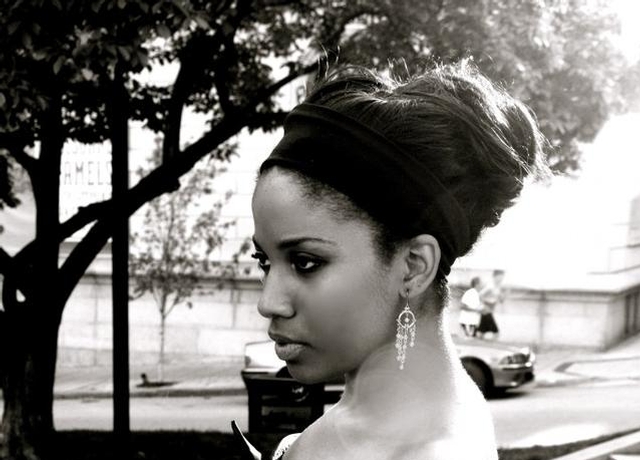 A new face and voice from the Washington, D.C. area is separate from all the rest. Her sound resonates from the area of the jazz greats such as Billie Holiday and Ella Fitzgerald. Her interpretative style is ingenious and creative. A 2010 graduate of The John Hopkins Peabody Conservatory in Baltimore, Maryland with a BA degree in Jazz Studies, studied under the tutelage of world renowned Jay Clayton while attending Peabody and private lessons with Connaitre Miller, Howard University Jazz Professor from 2006-2010. Integriti is a high school graduate of Duke Ellington School of the Arts in 2006 where she began to explore her vocal talents and received training in vocal styles and found a comfort level as a dynamic jazz vocalist. It was during this time that she learned the understanding of jazz values and easily incorporates this knowledge in every performance.
---
Join us at our Restaurant and Lounge
the Tap & Parlour @ Bohemian Caverns!
As always our full dinner menu will be available during performances. Dress attire is upscale casual (no athletic wear) and, although it is recommended, tickets do not have to be pre-pur
chased, the cover can be paid at the door prior if the show is not sold out.
Please call with any questions

202-299-0800
We'll see you soon!