In this final month of the year, we're pleased with what we were able to do on behalf of our members and the Vermont tech sector in 2017, and look forward to continuing the momentum in 2018. Some of the highlights include

Our

Career Center

with more than 150+ job opportunities

Publishing the

Vermont Technology Recruitment Report & Plan

The

Tech Jam Awards

and successful Tech Jam event.

COREX opportunitie

s

: offering connections to businesses and opportunities in Quebec.

Representing member businesses and job openings at job fairs

Winooski Tech Craw

l

event

Tech business leaders' event in Stowe

Developing Entrepreneurial communities

talk in partnership with Emboldia

Social and networking opportunities, including Tech & Bio Beer events and our

annual cruise

.

Lunch & Learn sessions on topics ranging from the Agency of Commerce, to Mills to Maker Spaces to recruiting.

Outreach and Collaboration with business, government, and non-profit leaders statewide; and with businesses, media and job seekers outside the state interested in Vermont's tech opportunities.

Advocacy on topics ranging from economic development marketing to independent contractors to IT contracting.

Connecting to the tech community, including through this newsletter, and our growing

LinkedIn

group with more than 1400 members, including many from outside of the state interested in Vermont's tech community.

The work of the vtTA is made possible by our members. If you are not a member yet, please plan on joining us in 2018. An annual membership for an individual is only $50, and a membership for a small business with from 4 to 20 employees is only $375, which among other benefits, includes the ability to post job openings in our Career Center at no charge year-round. You can sign up at the registration page under the membership tab of our website.


Thanks to those who joined us for our Lunch & Learn session in November on how Vermont firms can take advantage of federal R&D tax credits, presented by Dave Fleischer of Business Resource Services and Bret Hodgdon of Davis and Hodgdon. You can see the charts here from the session in the publications section of our website.

Finally, we want to wish everyone best wishes for the holiday season, and we look forward to connecting and communicating with you in the New Year.

Executive Director, Vermont Technology Alliance

We have sponsorship opportunities in our newsletter, for our Lunch & Learn and social events, on our website, and much more.

Click below to contact us!



VT STEAMspace Open House
(December 16, 2017 - Vermont Teddy Bear Company, Shelburne)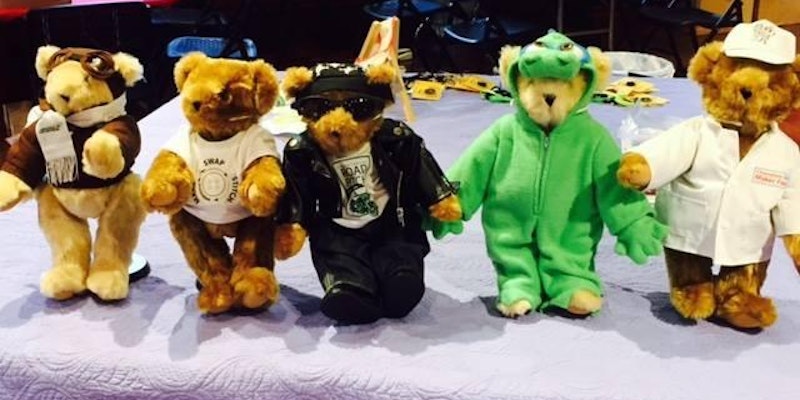 VT STEAMspace is holding an open house at the Vermont Teddy Bear Company.
Kids can participate in making activities and everyone can celebrate the holidays and see what is happening at VT STEAMspace.
Holiday Party: The Lightning Jar & Bennington Young Professionals
(December 20, 2017 - The Lightning Jar, Bennington)
The Lightning Jar co-working space and the Bennington Young Professionals host their annual holiday mixer, at the Lightning Jar on Dec. 20.
Vermont Economic Conference
(January 5, 2018 - Hilton Hotel, Burlington)
The Vermont Chamber of Commerce presents this conference focused on national and global perspectives combined with state economic trends impacting the year ahead, including an update from the Vermont Futures Project.
More information here
Vermont Technology in the News

Burlington Mayor's Prize to Support Entrepreneurship Announces $200,000 in Awards
(December 12, 2017 - News Release)
Burlington Mayor Miro Weinberger announced the winners of the first Mayor's Prize for Entrepreneurship, launched in early October to increase support for entrepreneurs in the City of Burlington. Four organizations were awarded a total of $200,000. The four prize winners are the Center for Women and Enterprise, BTV Ignite, Vermont Law School, and the Women's Small Business Program.
Council irons out details in Burlington Telecom sale
(December 12, 2017 - VTDigger)


Burlington city councilors ironed out details of the new deal to sell Burlington Telecom. The document detailing the
sale of Burlington Telecom
to Schurz Communications for $30.8 million was released. Other details of the sale include no rate increases for at least five years, commitments to Burlington Telecom's net neutrality position, and possible expansion of Burlington Telecom services to Winooski and South Burlington.
Read more about the Burlington Telecom sale
Dealer.com and White Ops Partner to Combat Bot Fraud
(December 12, 2017 - Dealer.com)


Dealer.com, a Cox Automotive brand, and White Ops, the market leader in automated threat prevention, have announced a partnership to help combat advertising fraud and protect return on investment for automotive industry advertisers. Dealer.com is the first automotive-focused advertising provider to partner with White Ops. The partnership will allow Dealer.com to send all programmatic advertising requests through White Ops' MediaGuard technology and within milliseconds be informed if an impression is being served to a human and not a "bot."
MyWebGrocer Lays Off 18 Vermont Employees
(December 12, 2017 - Seven Days)
MyWebGrocer, the Winooski-based online shopping and marketing firm, said it has laid off 18 employees in Vermont as part of a company-wide restructuring to respond to "rapid changes" in the market. The employees were offered severance packages, and the Vermont Department of Labor has been asked to help them find work, according to the company.
The toughest computers on earth are made in Vermont
(December 9, 2017 - AllYouCanTech)
They collect data aboard offshore oil rigs, power jumbo digital billboards, and give giant fighting robots a competitive edge. The rugged industrial computers built by South Burlington-based Logic Supply are on the front edge of the ever-expanding Internet of Things. With roughly 100 employees in Vermont, Logic Supply has its E.U. headquarters in the Netherlands, as well as offices in Taiwan. "We're constantly looking" to hire across all parts of the company, says content manager Darek Fanton.
FCC Repeal of Net Neutrality Would Hurt Vermont Companies
(December 6, 2017 - VTDigger)
The web is vital to Art Bell's film company, Dreamlike Pictures. From Bell's base in Burlington, he frequently works with clients and video production partners across the country. But a Federal Communications Commission vote could have profound implications for his work. Bell fears that the repeal of regulations put in place during the Obama administration will alter the internet and severely hinder his work. Bell is among many Vermonters and public officials concerned about what the change in federal regulations could mean for internet users across the country, particularly in rural areas.
Read more about the impact of net neutrality and Vermont businesses.
The Best State for Opportunity Is...Vermont?
(December 6, 2017 - Ozy.com)
It's the land of sumptuous Ben & Jerry's ice cream, epic Phish jams, stunning ski resorts and the firebrand liberal politics of Bernie Sanders. Vermont is also the best state to be born in, all other things being equal, if you want a shot at success. Vermont was named the top-ranked state for opportunity for the seventh consecutive year in the 2017 Opportunity Index, published by Opportunity Nation.
Report: Tech Startups Grew 47 Percent in Last Decade - More than 400 in VT in 2016
(December 6, 2017 - Source: ITIF)
The number of technology-based startups in the U.S. economy grew a robust 47 percent in the last decade, according to an

analysis released

by the Information Technology and Innovation Foundation (ITIF). The report found that technology-based start-ups make outsized contributions to employment, innovation, competitiveness, and productivity growth. The report documents that in 2016 Vermont saw 429 tech-based startup establishments that employed 2,718 employees.
Springfield School District Launches School-Wide Computer Science Initiative
December 5, 2017 - VTDigger/news release)
The Springfield School District announced the launch of a comprehensive, school-wide computer science initiative for its middle and high schools, supported by grants from the Siegel Family Endowment and the Vermont Community Foundation. As part of this first-in-Vermont initiative, the Springfield school board voted to make the school district the first in Vermont to make one semester of coding a high school graduation requirement.

Read more about the Springfield computer science initiative.


Pwnie Express Wrangles $8M, Names Board Member DeSisto as CEO
(December 1, 2017 - xconomy
)
Pwnie Express, a Boston cybersecurity company with offices in Burlington, Vermont that helps businesses detect rogue devices on their networks, has pulled in more venture capital and appointed a new CEO. Pwnie (pronounced "pony") announced it received an $8 million investment and named board member Todd DeSisto as its chief executive. The investment was led by previous Pwnie backers 406 Ventures, Ascent Venture Partners, and Fairhaven Capital. The Vermont Center for Emerging Technologies also contributed. Pwnie says it has raised $28 million from investors to date.
'Vertical farm' Ceres Greens set to open in Barre
(November 22, 2017 - Vermont Business Magazine)


Construction is underway at Vermont's first vertical farm, Ceres Greens, which is set to open in January 2018 to grow fresh produce year-round in their newly constructed 12,500-square-foot space. Founders Jacob Isham and Greg Kelly have spent the past 14 months perfecting the technology and methods needed for growing produce indoors in a controlled environment.The company uses its proprietary grow system, sensors and automated computer controls to create the ideal environment, delivering the precise amount of light, nutrients, constant temperature and humidity to grow its produce.
Vermont Tech boasts 98 Percent Placement Rate
(November 30, 2017 - Williston Observer)
Vermont Technical College, with campuses in Williston and Randolph, announced that the graduating class of 2017 achieved a 98 percent placement rate. The rate counts graduates who have gone on to either employment or continued education. The college also announced that 99 percent of employed graduates are working in their field of study.
Featured Member:

Gravel & Shea
The innovation of Blockchain and other financial technologies ("FinTech")
is rapidly impacting

the way governments, businesses and individuals operate, particularly in the financial services, insurance and real estate industries. Revolutionary new ways of doing business are emerging, and Vermont, with its history of embracing financial technology innovation, is well positioned to attract these new industries and support expanded economic activity. FinTech is a complex area requiring new and innovative thinking in addressing the myriad of business, regulatory, economic and legal challenges arising as these technologies develop at an ever more rapid pace.
To help its clients anticipate and address these challenges, Gravel & Shea has established a dedicated Financial Technology/Blockchain practice group that specializes in analysis and resolution of legal, regulatory and business issues related to blockchain technology. As part of its commitment to supporting and attracting innovative industries to Vermont, this practice group focuses on financial/technology, insurance and real estate applications of this technology and supports its clients in the following areas:
Business planning, formation and reorganization

Legislative and regulatory issues relating to capital raising and "domiciling" in Vermont

Advice on raising capital and financing

Documentation and user agreements related to blockchain networks

Intellectual property matters
To find out more, visit www.gravelshea.com
Useful Information & Links

Information Available on DoD Cyber Security Compliance
Manufacturers holding contracts with the DoD, GSA or NASA and process Controlled Unclassified Information (CUI) must be compliant with defined cybersecurity requirements by the end of the year or they risk the loss of their business contracts. To help prepare for this approaching deadline, the Vermont Manufacturing Extension Center's federal partner, NIST MEP, has made available for download the NIST MEP Cybersecurity Self-Assessment Handbook for assessing response to these requirements. View this
link
for additional resources related to cybersecurity information for manufacturers.
VMEC Offering "Software That Runs Your Business" Webinar Series
The Vermont Manufacturing Extension Center and Engleman Associates, Inc., will present an informative webinar series,

"Software That Runs Your Business," b

eginning January 17, in three consecutive, 1-hour Wednesday sessions. Participants will get information on enterprise software strategy planning, and ERP software selection, implementation and cost control techniques.
vtTA Career Center
Vermont Technology Alliance member companies are hiring, and when you visit the
Career Center
on the
Vermont Technology Alliance website
you can browse and search for these job openings
. The Career Center features up to 200 tech and non-tech jobs with Vermont Technology Alliance member businesses. Jobs available from vtTA members are listed at no charge in the Career Center as a member benefit.
Advertise in the Vermont Technology Alliance Newsletter


Feature your business in this newsletter and support the VtTA.
Each month reach an audience made up of leaders, innovators, supporters and partners of Vermont's growing and dynamic tech sector.