The week of the 9th is the last week of regular dance classes for 2012.
will be closed
Monday, 12/17-
Tuesday, 1/1.
Classes resume
on
Wednesday, January 2, 2013
Holiday Gift Ideas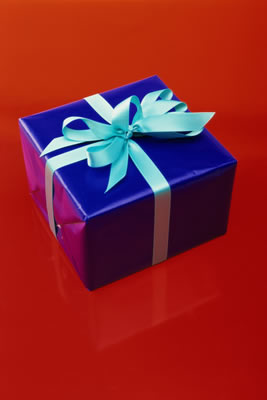 Just in time for the holidays, The Dance Corner has roomy tote bags,
sweaters, skirts, leotards, and dance pants.
There are new items, like our Dance Corner drawstring bags and dance shorts, available for purchase. And for the first time we have the Dance Corner jackets available for purchase in select sizes.
We also have leg warmers, jewelry, and tank tops that make great stocking
stuffers!
Please visit our shop before Saturday,12/15, to purchase any of these great gifts for your dancer!
You can find our dance shop hours at The Dance Corner website.
It's Not Too Late to Get Your Jacket!
It's not too late to purchase a Dance Corner jacket for the holidays... Select sizes are available in the shop.
The dance shop will be open until Saturday 12/15.
Semi-Annual
Tuition Payments
Families who pay their Dance Corner bill
semi-annually will be receiving their
invoices for the 2nd half of the dance year this month.
These invoices cover
tuition for January-May.
In order to receive your 5% discount,
your invoice must be paid by
January 2, 2013.
Congrats Dance Company Members!
Congratulations to The Dance Corner Dance Company for winning
The Best School Spirit Award
at the Turn It Up Dance Convention on November 18th. The dancers not only were decked out from head to toe
in their Dance Corner gear, but also supported their teammates throughout the busy day, cheering them on during their classes! Check out more photos of our dancers at Turn It Up at The Dance Corner's
Facebook page
.
Don't Forget...
Miss Sam's Tuesday classes will be having a makeup class on Tuesday
December 18th!
If you are in:
Lyrical A 4th-8th Grade 3:30-4:30 pm
3rd - 4th Grade Tap & Jazz 4:30-5:30 pm
3rd - 4th Grade Ballet 5:30-6:30 pm
please come to your class with Miss Sam that day. NO other classes will be held on this date or this week.
Costume Orders
Costumes for all students dancing in the annual recital will be ordered this week. Costumes are non-refundable and non-returnable.
If your child will not be participating in the annual recital, please let Miss Carrie know by December 1st. If you previously declined to pay a costume deposit because you didn't think your child would be in the recital, but would now like her to participate, please contact Miss Carrie, so she can add your child to the costume order list.
Families are responsible for their entire costume bill even if their child withdraws from classes between December and June.
All balances must be paid in full or a costume will not be ordered.
Toy Drive
The Dance Corner is running it's annual Toys for Tots Drive.
Last year we collected more than

200

toys for children in need, and this year we want to BEAT last years donations!
Please donate a new and unwrapped toy and leave it in one of the bins in the main studio lobby or the Annex lobby and make a difference to a child this holiday season!
DANCE CORNER SWEATSHIRT BLANKETS AND CAR MAGNETS
The Dance Company Boosters are selling these warm, cuddly blankets
to raise money
for competition entry fees.
The blankets measure
54" x 84", are made of hot pink 80% cotton/ 20% polyester heavy weight fleece with The Dance Corner logo right in the middle. The blankets are $30.
The Dance Company Boosters are also selling car magnets with The Dance Corner logo on them for $6.
The Dance Company Boosters ordered a limited number of extra blankets and magnets that will be available for purchase. Once these are gone, we won't order any more this season so get to The Dance Corner Shop today!
All proceeds from blanket sales support The Dance Company,
The Dance Corner's competitive dance team.
Tuition Payments
Monthly Tuition bills are due upon receipt. Payments can be mailed to the studio
or left in the "Check Box" in the main lobby waiting area.
A $10 late fee will be applied to any monthly or semi-annual payments not received
by the 15th of the month. Also, there is a $25 charge for returned checks. The Dance
Corner accepts Visa, Mastercard and Discover, allowing you to have your tuition bill
paid automatically each month. See Miss Carrie for details.