The Transatlantic Trade and Investment Partnership
(TTIP): Opportunities for Massachusetts

Tuesday, December 8
5:30 - 8:15 pm
Join the British American Business Council of New England for an evening panel discussion on the Transatlantic Trade and Investment Partnership (T-TIP), the comprehensive free trade deal between the United States and the European Union that aims to reduce barriers to trade, eliminate red tape, and make it easier for companies to enter the EU market. If passed, T-TIP could have benefits for businesses and major economic sectors in Boston and across
You can support our work without even leaving your desk! By spreading the word about WorldBoston, you help us reach new audiences and bring in new members and citizen diplomats. Here are a few of the places you can find us online:
Keep up-to-date on upcoming international visitor projects and WorldBoston events, and now follow our blog right on
worldboston.org!
Get the latest on WorldBoston events and visitor programs, find out who else in #Boston is a citizen diplomat and learn about the work of our partners in the U.S. and beyond.
For pictures, news articles, videos, and relevant announcements about WorldBoston events and international visitors.
The International Visitor Leadership Program (IVLP) is the U.S. Department of State's premier professional exchange program and WorldBoston's main Citizen Diplomacy partner.
Launched in 1940, the IVLP is a professional exchange program that seeks to build mutual understanding between the U.S. and other nations through carefully designed short-term visits to the U.S. for current and emerging foreign leaders. These visits reflect the International Visitors' professional interests and support the foreign policy goals of the United States.
The U.S. Department of State's Bureau of Educational and Cultural Affairs funds and administers the IVLP. In doing so, the Bureau enters cooperative agreements with National Program Agencies, a group of private, not-for-profit organizations based in Washington, D.C., that design and implement national IVLP itineraries.
In addition to the National Program Agencies, the International Visitor Leadership Program relies on the commitment and skills of local community organizations across the U.S., known as Centers for International Visitors (CIVs). Under the professional association of Global Ties U.S., local CIV members develop professional programs, arrange cultural activities, and provide home hospitality for international visitors.
WorldBoston is part of the Global Ties network of more than 90 CIVs in 45 states.


December at WorldBoston
Updates from the Office
The end of the year is busy as ever at WorldBoston, with a high-level Indian technology group visiting this week and two more community Global Education events this month. On
December 9
, we host a special distinguished speaker,
Dr. Salman Zarka
, who offers an unusual perspective on medical treatment in Israel of Syrian refugees. Then on
December 15
, we close out the programming year with a Great Decisions talk excellently titled, "
The Empire Strikes Back
" on the Russian-Ukrainian conflict by Dr. Serhii Plokhii of Harvard.
The end of the year is also a good time to give thanks. At WorldBoston we are very grateful for you, the members of the WorldBoston community.
In troubled times like ours, one the most important things global citizens can do is simple, if sometimes difficult: Pay attention. It's easy to be distracted by extremism, superficiality, or irrelevant trivia.
At WorldBoston we are committed to providing our international visitors, their professional and home hosts, and our community with high-quality programs on topics of global importance in an informed and independent way. By participating in these programs, you help realize the WorldBoston mission of fostering international engagement and global cooperation, and we thank you. We also remind you that to make this vital work possible WorldBoston counts on generous donations.
We hope you'll consider including WorldBoston in your tax-deductible year-end giving.
With best wishes from the WorldBoston team for a peaceful and joyful new year,
Mary P. Yntema
President & CEO
p.s. December also means time to bid a fond farewell to our Northeastern coops Preeya and Katie. We thank them for their fine work as team members since July and wish them well in their future endeavors.
Reserve Your Space
Wednesday, December 9
6:30 - 8:00 pm

Suffolk University Amenities Room
73 Tremont Street
Boston, MA 02108
Admission: Free
Co-sponsored by the Consulate General of Israel to New England and the Ford Hall Forum at Suffolk University
Great Decisions Series
Tuesday, December 15
6:00 - 7:30 pm
Suffolk University Law School
Room 365
120 Tremont Street
Boston, MA 02108
Featuring:
Dr. Serhii Plokhii
Professor of Ukrainian History, Harvard University
Admission: Free
India
Showcasing America's Technological Experience
December 3 - 9
A group of
six information and communications technology (ICT) professionals, many who are involved to some degree with Prime Minister Modi's "Digital India Initiative," are coming to Boston this December. This group is striving to learn about U.S.

programs that promote effective governance, improve government services, and incorporate rural society into the digital revolution.
Mongolia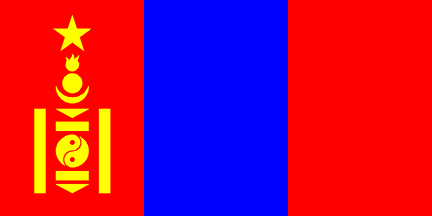 Green Building Construction and Design
December 9 - 13
We will be hosting a group of Mongolian delegates
interested in sustainable urban planning and design. These visitors hope to develop a greater understanding of ways in which to promote green buildings and construction strategies to ultimately conserve natural resources.
Kazakhstan
Social And Youth Entrepreneurship Development
December 9 - 12
A Kazak delegation
will be visiting Boston this December to learn more about innovation and ways that young people become involved in social enterprise. This group of visitors is aiming to gain further insight on how American organization and government agencies facilitate the expansion of social and youth entrepreneurship.
Regional Project
Entrepreneurship as an Engine of Stability and Prosperity

November 5 - 11
We had the pleasure of hosting a European group of delegates that was interested in learning about how institutions and organizations in the U.S. fosters innovation and creativity in the private sector. The delegates were able to gain greater insight regarding how entrepreneurs can gain a space and excel in the global marketplace.
Indonesia

Blue Growth and Protection of Marine Assets
November 12 - 18
A group of Indonesian professionals t
raveled to Boston this past
November
in order to learn about methods to best protect marine resources. This delegation's visit was largely geared towards examining collaboration efforts among multiple stakeholders in promoting conservation of fisheries and protected marine ecosystems.
November 25 - 28
We recently welcomed a group of Ukrainian visitors
who came to gain
exposure to the range of support services that help reintegrate veterans into the larger society and economy. Visitors were able to furthermore learn about current approaches to the prevention and treatment of PTSD, among civilian first-responders as well as military veterans.