Wine Tasting & Trunk Show at The Mercantile!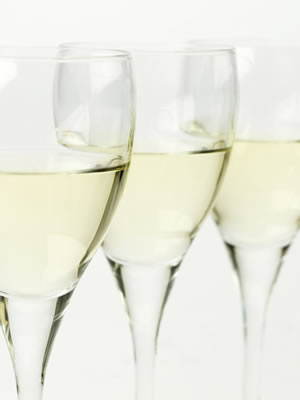 Join us this week during our Wednesday and Saturday wine tastings to sip lovely selections and browse some gorgeous jewelry sponsored by our favorite Stella & Dot stylists, Heidi & Jeff McKerley! We're so thrilled to have them visit with us for this one week exclusive:
Wednesday, April 18 between 6:00 - 8:00 pm and
Saturday between
12:00 - 3:00 pm.
As always our wine tastings
are free!
This is a perfect opportunity to take care of some Mother's Day shopping while sipping wine with us and picking up dinner! Or send your husband to pick up dinner and hope he gets the hint!
Make your plans to see the happy, colorful spring and summer collection from Stella & Dot. There will be great gift ideas for Mother's Day, graduation, and end of year gifts for teachers too.

New to Stella & Dot? Celebrity loved and editor adored, Stella & Dot styles have been all the buzz in media publications like InStyle, Lucky, and Vogue. There are plenty of styles under $40, so it's no wonder Stella & Dot has been called "affordable luxury...."
at The Mercantile
Grab a "go picnic" for a quick meal/snack or for your impromptu picnic!
Hummus + Crackers: All-Natural Meal
A balanced meal featuring Wild Garden Hummus Dip, Crunchmaster Multi-Seed Crackers, Seapoint Farms Dry Roasted Edamame, Sweet Perry Orchards Baja Blend Fruit & Nut Mix and an Endangered Species Dark Chocolate Square. All-Natural, Gluten Free, Vegan & Kosher.
4.99 each
Salami + Cheese: Classic Deli Meal
A balanced meal featuring Old Wisconsin Beef Salami Slices, Partners Get Movin' Olive Oil & Sea Salt Crackers, Copper Cowbell Asiago Cheese Spread, Sweet Perry Orchards Cashew Medley Fruit & Nut Mix and a Funley's Chocolate Cookie Cluster.
4.99 each
More combinations are available on our retail floor! Visit us today to learn about this hot new item!
Go picnic today for an impromptu break, a hiking adventure, a work time snack or to send with your child for lunch!
ers comes to The Mercantile!
Drop in to visit and you might find some delicious new treats on our retail floor!
TIME TO CHANGE THE POPCORN!!!
The Popcorners family proudly presents a wholesome, delicious new shape of popcorn to your family.
...a new generation of popcorn.
Now available in Sea Salt, White Cheddar, Cheesy Jalapeno, and Butter!
Try one with your next Mercantile sandwich as part of our combo deal!
The Mercantile
Candler Park's Fresh Food Destination
1660 Dekalb Avenue
Suite 150
Atlanta, GA
30307
404-378-0096
Hours of Operation
Monday - Friday
10:00 am - 8:00 p.m.
Saturdays
9:00 a.m. - 8:00 p.m.
Sundays
10:00 - 5:00 p.m.

Are you planning your outings and events for picnic and pool season? Team Mercantile can't wait for you to experience the great new snacks and products in the shop that are perfect for picnics, hikes, and adventures! Drop in soon to learn about the glass free "all terrain wine transport" by Clif Family Winery. Try the new Popcorners snack with one of our signature sandwiches. Snap up a few go picnic ready to eat meals for your next hike or to send with your child on their next adventure. (Go Picnics are available in Gluten Free combinations!) And, of course, six different flavors of KIND bars are available for your snacking pleasure.
Dinner is on for Tonight. Chef Samantha has grilled up some balsamic marinated hangar steaks. Lisa has made some delicious, fresh salads and roasted chickens are just coming out of the oven. A full menu for tonight is below.
Make plans to drop in for taco night tomorrow! Plus, we'll be tasting up to four different wines and hosting a drop-in Stella & Dot trunk show between six and eight pm! (send your husband to pick up dinner and we'll be sure he picks out a divine Mother's Day gift for you!)
-Janea
P.S. Stay tuned for the announcement of steaks to be added to our deli for your grilling pleasure!

This Week's Dinner Menu

Our culinary team is hard at work in the kitchen today turning out all sorts of fresh salads and meals. Drop in to check out our bigger than usual selection!




Sandwich Special

The Sherry. The most deluxe grilled cheese you ever sank your teeth into! Fontina, Provolone and Havarti cheeses with our house made pesto, honey and Italian Seasonings. Pressed on the panini grill to gooey perfection

. Served on your choice of bread. 7.99




Dinner Specials

The Greek Supper: Whole Roasted Chicken with greek roasted potatoes and a fresh Greek Salad with vinaigrette: 21.99




The French: Whole Roasted Chicken with a baguette, spring mix, port salut and our sherry shallot vinaigrette. 20.99

We're thrilled to add a local twist to our French supper with local greens by Podponics!




Fresh Meals & Salads

Available in our deli case tonight

Chicken Enchilada Casserole

Made Fresh Today and Available by the pound

North Carolina Carolina Smoked Trout

Balsamic Marinated Hangar Steak

Squash and Zucchini Slaw in a Champagne Vinaigrette.

Curry Vegetable Cous Cous Salad

Buttermilk Dill Potato Sa

lad

Wednesday is Taco Night!

Fish Tacos tomorrow night!

Fresh Tilapia dredged in Corn meal and pan fried. Served on your choice of tortilla with jalapeno crema and cilantro & corn slaw.

Korean Beef Taco

Stewed ground beef on your ch oice of a tortilla with jalapeno mayo, kimchi, Korean BBQ sauce, scallions and cilantro.

2.99 each
Picnic and Summer sporting Season is upon us!

Do you have your All Terrain vino lined up?

The Wine

Available in a crisp, unoaked Chardonnay and a juicy Cabernet Sauvignon, our Climber Pouch wines are perfect for any occasion - from backyard barbeques to dinner by the campfire. They pair great with food and adventure.

The Package

With an 80% lower carbon footprint and 90% less waste than two glass bottles, the Climber Pouch is easy on the planet and the palate. It's lighter to carry than glass, perfect for any adventure, easy to re-seal and stays fresh for up to one month after opening.

Contains the equivalent of two bottles!

Retail price: 18.99
Guess who's pouring four of her

favorite Wine Club picks at the

Charis Circle benefit next week?

A Spring Wine Tasting Celebration

A Benefit for Charis Circle

Friday, April 27, 2012

7:00 p.m. to 10:00 p.m.

at

Highland Bakery

655 Highland Avenue, Atlanta

Join Charis Circle and community for a unique wine tasting event at the fabulous Highland Bakery. Enjoy our guided wine tasting, mingle with friends, nibble on delicious hors d'oeuvres, all while supporting the mission, vision, & programs of Charis Circle. Door prizes and raffles and special entertainment will enhance the fun!

Tickets are available in advance online and in person at Charis Books & More in Little 5 Points for $30, or buy two advance tickets at the discounted price of $50.00. Tickets will be $40.00 at the door, so please visit chariscirclewinetasting.eventbrite.com or stop by Charis Books and More at 1189 Euclid Ave NE, Atlanta GA 30307 and get your tickets today.
We're adding a second CSA Stop!

Introducing Jackson Lowe Vegetable Farm

Looking for Fresh, Local and Naturally Grown Vegetables?

Become a member of Jackson Lowe's

Farmshare!

Receive a weekly share of seasonal vegetables directly from their farm located in Rockmart, Georgia from May-November.

Delivered to The Mercantile every Wednesday by 3pm.

The share includes enough vegetables for 2 enthusiastic adults or a family of 4-6.

$25 per week for 26 weeks. Payment plans are available.

Certified Naturally Grown Vegetables.

Includes Recipes and naturally grown fruit from local farms.

Visit their website or call for more information:

Adam and Mecca Lowe

Rockmart, Georgia

678-986-9776