The Downtown Organization Bi-Monthly Newsletter

Check out the latest NEWS from the Downtown Organization (DO)! Please take a minute to Update Profile/Email Address below to ensure that you receive timely information in the future.

1st Thursday - January 5th
Visit Downtown Santa Barbara from
5-8pm on Thursday, January 5th for your free monthly dose of art, culture, music and fun! More than 25 cultural venues will stay open late to showcase new exhibits, artist receptions, musical performances, lectures, fun activities and demonstrations. New to 1st Thursday's in 2012 is that each month will be themed to relate to a holiday, season or Santa Barbara event. January's theme is New Year and New Beginings. This month, State Street comes alive this month with outdoor performances and demonstrations by:
SANTA BARBARA HIGH SCHOOL VISUAL AND DESIGN ACADEMY (VADA), State and Anapamu Streets
VADA integrates readiness for college with career focused art and design instruction. Jump into the creative world of VADA and share an artistic experience with some of Santa Barbara's best and brightest artists. vadasbhs.org
CARL & BOBBY, 900 State Street, Marshall's Patio
Musical duo who enjoys putting their own spin on songs, taking songs to a different and new level. They drive from Hawaiian, Classic Rock, Jazz, Blues and Country influences. http://on.fb.me/t1mHGr
DEANNE BUNNY, Paseo Nuevo Center Court
Deanne Bunny plays keyboard and sings original quirky Indie pop songs with dance, punk and folk influences. http://on.fb.me/svYbtI
For more information on participating January venues visit
1st Thursday or contact Kim.
The February 1st Thursday will take place on February 2nd. The theme for the February event is Film and Cinema to highlight the Santa Barbara International Film Festival.
Downtown Organization Annual Luncheon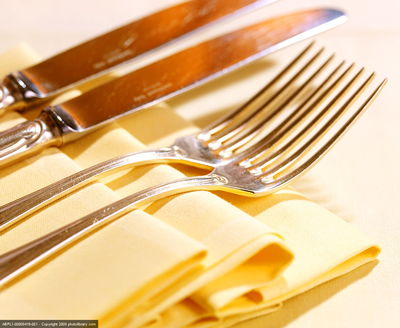 Presentation of Awards:
Harriet Miller Youth Leadership
George Gerth Volunteer of the Year
Thursday, January 12th
Canary Hotel
$50.00 per person
Advanced Reservations Required
Film Feast - Take 1, Take 2, Take 3
Santa Barbara rolls out the red carpet for film-lovers and food fans during the star-studded Santa Barbara International Film Festival (SBIFF) Jan. 26th - Feb. 5th. The eleven-day celebration of cinema coincides with Film Feast, a prix fixe restaurant program available at dozens of

downtown eateries

throughout the festival. Participating restaurant
s and wineries will offer a prix fixe, three-course tasting menu that provides a time-saving and tasty way to sample the region's best takes on the table before and after catching the action on the big screen.
Visit sbfilmfeast.com for a complete list of participants and menu details.
Contact Kim with Film Feast questions.
SAVE THE DATE: Shop Spree SB
March 9th, 10th and 11th!
Shop Spree SB, a weekend shopping festival to showcase Downtown Santa Barbara's charm, will return on Friday, March 9th through Sunday, March 11th offering incentives for shoppers to enjoy.
Sign up to participate in two days of celebrating Downtown shopping and introducing new customers to retailers, services and other businesses that collectively make shopping in Downtown Santa Barbara an unforgettable experience. Locals and visitors will have the opportunity to indulge in special in-store discounts, events and seasonal premiers as they stroll along State Street and surrounding side streets
Click here to participate and learn more about how to get involved in Shop Spree SB!
For more information contact Kim.
It's a Wrap... Downtown Holiday Parade
The 2011 Parade Winners were:
Most Theme Oriented: Grand Prize
Santa Barbara Overhead Door
Most Creative Entry:
Girl Scouts of Santa Barbara County
Best Band - High School:
San Marcos High School
Best Band - Junior High:
Goleta Valley Junior High School
Best Band - Elementary:
Goleta Union Schools Band
Best Drill Team:
San Marcos Dance & Cheer
Most Spirited Entry:
South Coast Karate
Best Performance Group:
Dos Pueblos High School Marching Band, Drill Team and Cheerleaders
The Downtown Organization would like to thank Southern California Edison for donating the Community Holiday Tree and the City's Public Works crew for installing it at State and Victoria Streets. A special thanks also goes to Ben & Jerry's, Business First Bank, Canary Hotel, City of Santa Barbara, Coffee Bean & Tea Leaf, Coldwell Banker Foundation, Hotel Santa Barbara, Goleta Lions Club, KEYT, KJEE, La Cumbre Plaza, MarBorg Industries, Montecito Bank & Trust, ParentClick.com, Pascucci, Paseo Nuevo Shopping Center, Rincon Broadcasting, Santa Barbara International Film Festival, Santa Barbara News-Press, Santa Barbara Independent, The Granada Theatre, The Towbes Group, Tri-Valley Trophy and Wheels and Waves for their generous sponsorships and contributions.
Holiday Decor Contest 2011
Photo: Chase Restaurant & Lounge.
2011 Award of Excellence:
Chase Restaurant & Lounge
Best Holiday Spirit Award:
33 Jewels at El Paseo
Director's Corporate Award:
Anthropologie
De la Guerra Award:
Open Air Bicycles
Judges' Award:
Off Leash
Honorable Mention:
La Arcada
Thank you to all of the businesses that participated in helping create a festive atmosphere downtown throughout the holiday season. We look forward to more new and exciting holiday window displays next year!
Be a part of our New Website!
The DO has officially launched the new website! We would like to welcome our members to advertise their business and upcoming events on the new website. Contact Georgette to learn how to become a Featured Business on our Homepage and for complete price details.
Visit our new website at: www.SantaBarbaraDowntown.com
2012 Member Discount Cards
The Downtown Organization offers a Member Discount Program to encourage downtown employees to shop downtown with enticing offers by members willing to pass on the savings to other members. As a business, you can increase traffic by offering discounts to other Downtown Organization (DO) members and their employees. A complete list of participating businesses and the discounts offered is published on the DO website and new offers are featured in the DO Newsletter.
Click here for a participation form and more information on how to get involved.
Contact Kim with questions.
Downtown Buzz...news on businesses in your neighborhood
Beachside Gallery, 7 West Haley Street
Cielito, 1114 State Street
Coast to Coast Collections, 1114 State Street #10
Goorin Brothers Hats, 802 State Street
Kitson, 651 Paseo Nuevo Suite 101
Mendi Jewelry, 611 State
Mimosa, 714 State Street
Nordstom eBar, 17 West Canon Perdido Street
Salt Cave, 740 State Street
Santa Barbara Imports, 905 State Street
State and Fig, 1114 State Street
Associate Members
American Heart Assocation, 212 West Figueroa Street
National Wear Red Day
Join the American Heart Association in the fight against heart by wearing RED on February 3, 2012. National Wear Red Day is an effort to create awareness about the #1 killer of women, causing 1 in 3 deaths each year.
To get involved in Go Red Santa Barbara visit our website at www.goredsb.com.
Calendar of Events
1st Thursday:

An Evening of Art & Culture
Various Downtown Locations
962-2098 x24 or 1st Thursday
January 6
Hot Tuna (acoustic) and David Bromberg (quartet)
January 12
DO Annual Luncheon
January 24 - 25
My Fair Lady
Jan. 26- Feb. 5
Santa Barbara International Film Festival
Various Downtown Locations
Jan. 26- Feb. 5
Film Feast
Various Downtown Locations

February 2 - 19
The 29 Steps
National Wear Red Day
President's Day
February 21
Beethoven's Thirds
February 28 - 29
Young Frankenstein
February 14
Valentine's Day
Save the Date:

March 9th and 10th

Shop Spree SB
Find great offers and discounts at downtown businesses just for being a member of the DO!
Click here for savings and details:
Visit out NEW website from home or your smart phone!