Ray's Craft Beer Newsletter
Drink Local: Wisconsin Beer Spotlight
Volume 2 Issue 17
Dear Craft Beer Connoisseurs,
As beer lovers, we are extremely blessed to live in the state of Wisconsin. With the staggering number of breweries and brewpubs crafting beer, it's possible to only drink Wisconsin born beer for the rest of your life and still not sample all the suds the state has to offer. Not only do we have a massive quantity of beers to try and explore, but the quality of them is world-renowned. New Glarus is consistently ranked amongst the top breweries of the world. Central Waters has been recognized to have one of the best barrel aging programs around. And at every beer festival and judging competition around the country, Wisconsinites take home some serious hardware for their unique, creative, and well crafted beers.
Sometimes I get so wrapped up in waiting for the next hyper-limited release from Michigan, Illinois, or California, that I forget just how many fantastic beers are readily available right here in Wisconsin. This was definitely the most difficult newsletter I've done so far simply because whittling down the list to a handful of beers was painful. I started out with over a dozen of my favorite Wisconsin brews and wish I could have kept them all. Luckily Dan, my predecessor, already sang the praises of Black Husky and Central Waters in previous newsletters so I tried to focus on some new brews, even though any "Best of Wisconsin" list without those two breweries is woefully inadequate.
With that said, writing this newsletter is a great joy for me because it has sparked some fascinating conversations. So let's keep the conversation going on Twitter and Facebook or, best of all, stop into the shop and let me know what your favorite Wisconsin beer is. Together let's raise our glasses and salute this great state of beer! Cheers!
A balanced diet built on a firm foundation! Picture via startribune.com
Lakefront (Milwaukee): Bridge Burner Strong Ale
Let's start our statewide beer tour here at home. Lakefront has been a cornerstone of the Milwaukee craft beer scene for the past 25 years. They consistently do fantastic work and their Fixed Gear is one of our favorite 6-packs around. If you haven't had a chance to visit them and take the brewery tour, I strongly recommend you skip out of work today and go hang out at the brewery instead (perfect weather for it).
Bridge Burner is an american strong ale that pours out a deep ruby color and is capped off by a thick, creamy, and persistent head. The nose is a bouquet of crisp, floral hops backed by pine and citrus that is layered over the sweet toasted malts. The taste follows the nose as the sweet malts, with hints of dark fruit or raisins, mingle with the crisp hops and slight booziness. The finish is long, lingering, and pleasant with a resinous bite. Even at 8.5% ABV this is an easy drinking beer that is still complex enough to keep you coming back sip after sip.
Hinterland (Green Bay): Vienna Style Oktoberfest
From Milwaukee let's head north to Green Bay, where Hinterland was founded back in 1995 in what was then an old meat packing plant (how authentically Wisconsin!). Since then, they won my heart (in a manly way) with robust beers like Luna Coffee Stout and said Oktoberfest. However we're not the only ones to love this brewery since they just won "2013 Wisconsin Brewery of the Year" at the New York International Beer Competition.
Oktoberfest beers tend to be my favorite style (look forward to the next newsletter, which is dedicated solely to Ray's Fall Favorites) mostly because I enjoy the pomp and celebration surrounding the "holiday". After all, who doesn't enjoy drinking liters of beer and dancing on tables to polka music?
True to the Vienna style, this beer is rich and malty sweet. The nose smells of caramel malts and a faint whiff of noble hops. This beer puts the malts on full display with toasted grains, hints of molasses, and a pinch of orange peel. The palate is thick, creamy, and a real treat. So get into your lederhosen, grab your stein, and strap on your dancing shoes!
Tyranena (Lake Mills): Hop Whore Imperial IPA
This brewery has a special place in my heart, mostly because it is located in the same town as my parents and I find it all too convenient to stop in and sip some suds after every family gathering (Mum and Dad, please don't read too much into this). Call it a personal bias, but I think that Tyranena is one of the most underrated breweries around. In fact their Bitter Woman IPA is the beer that wooed me over to the hoppy side. Tyranena has an unbeatable line-up of high octane beers like stouts, imperial porters, and wee heavies that are perfectly suited for our bitterly cold Wisconsin winters. And then there's this bad boy...
Hop Whore is very aptly named. It is juicy and dripping with resinious hops. The titanic hop profile is complex and ranges from grapefruit to pine needles. The sweet malts underly the bitterness with caramel and toffee as well as ripe raisins and plums. And despite the boatload of hops present in this beer, it is brilliantly balanced and not overly bitter. Drink this beast fresh to preserve the hops, which is perfect because our delivery of it just arrived minutes ago.
3 Sheeps (Sheboygan): First Kiss Imperial Pale Ale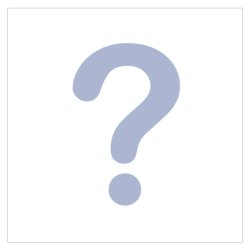 3 Sheeps from Sheboygan is a relative newcomer to the Milwaukee beer scene. They have a solid line-up of 6-packs and First Kiss is their first foray into the realm of limited release 4-packs. However, if this is a sign for things to come, we can't wait to see what else they come up with next!
As soon as we popped top on the bottle we were assaulted by pungent, citrusy hops. The aroma was dominated by hops that were bursting with tropical fruits like pineapple, mango, and more citrus. They actually add a bunch of fresh, Wisconsin honey into this beer during the boil and that is also very evident in the sweet subtleties of the aroma. The taste is fantastically hoppy from the get go, but is more earthy and piney than the aroma lets on. The bitterness of the hops plays well with the sweet malt backbone that supports this 8.2% ABV Imperial IPA. The honey is evident but not sticky or overly sweet. All in all, this beer really surprised me with how bitter, complex, and balanced it was, and the staff can't get enough of it!
The Beer Cellar Project: An Addition
In the last newsletter I briefly touched on something that I personally enjoy doing and highly recommend to any aspiring craft beer connoisseur: cellaring beer. It was exciting to see the response as people got really fired up about starting their own cellars and collections. So, thank you to everyone who stopped into the shop, called, or
emailed me
with their questions and comments. It was tons of fun to talk with all of you!
One thing that I forgot to mention last week was that "laying down" beer is drastically different from wine in one regard: Bottles of beer do not like to be stored on their side. This rule applies to both metal capped bottles as well as ones with the cork and cage. If you dig around on craft beer forums you'll find that there is a heated and contentious debate (which, like most internet arguments, turns ugly very quickly) surrounding the best way to cellar cork and cage bottles. People on both sides of the debate have solid science and anecdotal evidence backing their position, but I will go on record right now and say that upright is best. Debate ended. Applause all around.
Now that we are past the nerdy debate let's move on to the fun stuff! Here's my next suggestion for something to stick in your cellar: Capital Brewing Autumnal Fire.
Autumnal Fire is essentially a doppelbock version of a big oktoberfest beer. It's a robust malt bomb with sweeter notes of dark fruit and candi sugar. This year's batch clocks in at 7.8% ABV which is a touch lower than previous batches, but in years past I had great success laying bottles down for a solid year. Considering the lower ABV, I expect that this batch will peak with 6-9 months of age on it. And, as always, the best way to see how a beer is aging is to pop open a bottle from time to time and note how it has developed.
Save 10%

Receive 10% of all beers featured in Volume 2 Issue 17 of the Ray's craft beer newsletter. Thus, it is limited to Lakefront Bridge Burner, Hinterland Oktoberfest, Tyranena Hop Whore, 3 Sheeps First Kiss, Capital Autumnal Fire. No limit. Not redeemable with any other special offers.

Offer Expires: Sunday August 25th at 5:00pm
Thanks again for subscribing to and reading Ray's craft beer newsletter. If you have any questions, comments or suggestions, please feel free to email me at kaleb@rayswine.com



Lastly, for up to the minute beer arrivals and release information, be sure to follow us on Twitter and Facebook. We have also added lots of great craft beer events (in addition to excellent wine and spirit ones, too) in our upstairs tasting room. A full list can be found here.


Cheers!




Kaleb & the gang at Ray's