Mental Health Awareness Month
May is Mental Health Awareness Month!
Millions of Americans face the reality of living with a mental health issue, and during May, BACS and the rest of America are bringing attention to the issue.
Visit our Facebook year-round for updates, stories, and methods for dealing with mental health issues.
Management Updates
BACS is fortunate to have an incredible staff, and we are happy to announce our recent internal promotions to Management!

Here are our staff who moved to Management positions:
Pauline Castellanos

, Program Manager for Woodroe Place Crisis Residential

Chris Llorente

, Program Supervisor for BACS' Supported Employment Program

MacKenzie Stuart

, Program Manager for North County Housing Connect

Gary Tia, Program Supervisor for BACS' Adult Day Program in Fremont
Jamon Larry

, Program Supervisor for BACS Adult Day Program in Oakland
We would also like to congratulate Lucy Kasdin, who has been with BACS for more than 8 years, as she moves into the new position of Director of Mental Health and Housing Services.
Congratulations, BACS staff, and thank you for all the incredible work you do!
BACS Aging Services Receive $30k Grant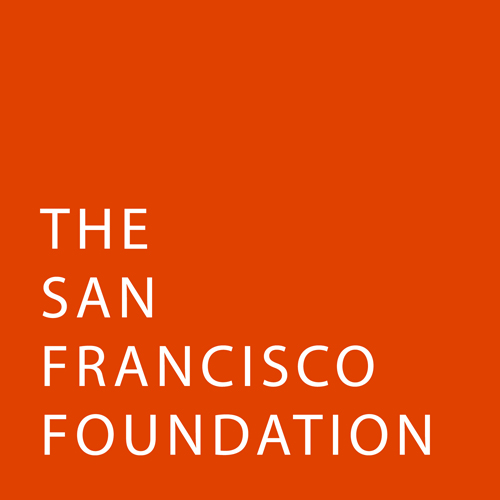 BACS is delighted to announce that we have received a $30,000 grant from The San Francisco Foundation! This funding will support crucial core services that enable at-risk elders to live independently, in the community of their choice.
BACS is glad to partner with the San Francisco Foundation in bringing these services to our Bay Area community.

Thank you, San Francisco Foundation!
NAMI Walk
BACS is getting ready to walk for mental health at the 2015 NAMI Bay Area Walk! Our team, "Fighting BACS Against Mental Illness," is led by BACS Personal Services Coordinator and Team Captain Charleen Stearns.
On May 30, 2015, BACS will be walking 5K for mental health - if you would like to participate in this event or learn more, visit www.namiwalks.org or email Charleen at cstearns@bayareacs.org to join the BACS team! To donate, visit this link: http://namiwalks.nami.org/bacsscwc
Memory Cafe Event
BACS and the Alzheimer's Association are co-hosting "Memory Cafe." This interactive gathering is for persons with early signs of memory loss. This workshop will include a presentation on memory and interactive memory exercises.
The event is scheduled for Friday, May 29th, from 10 a.m. to noon, at 5714 Martin Luther King Jr Way.
Pre-registration is required. For more information or to register, contact BACS Adult Day Program at 510.601.1074 or jlarry@bayareacs.org, or Alicia Okoh at 1.800.272.3700.
Peralta Ecofest Fair
BACS spent a sunny day with hundreds of community members at the Peralta Ecofest Sustainability Festival. BACS participants and staff hosted a booth showcasing BACS services, art from our participants, and more. BACS also led a popular drum circle.
Thank you to Peralta for hosting this wonderful event!