Greetings!
Pan Seared Alaskan Halibut
Summertime!
Our new dinner menu has enjoyed a first month of great success! Our Pan-Seared Alaskan Halibut ala Shanel and redsigned Ribeye have been two of the most popular items. Make a reservation today if you've yet to experience our new dishes!
Chef Tate has a new lunch menu in the works, and we should be seeing these new lunch offerings in the coming month!
EBT is now offering a great 'Early Bird' special for all diners who visit us between 5:00-6:00 PM for dinner! Mention the 'Early Bird' special and get 20% off all your food! More details below..
We have been very active the past few months in working to spread the word and share EBT with all of Kansas City. Thank you for helping make us great, because we absolutely cannot do it without each and every one of you!
Sincerely,
Adam Horner
General Manager
EBT Restaurant
EBT, Try It! Cocktail Event, Wed. June 13th
Our showcase cocktail event featuring the new dinner menu and Signature cocktail list is fast approaching! Tickets are still available at the restaurant or on our website. Part of the tickets sales will be donated to the JCCC Hospitality Department. It promises to be a fun night of food, drink and music! What a great way to break up your week and start looking towards the weekend!
Click the flier below to purchase tickets today!
Early Bird Dining at EBT!
Early Birds Get the EBT!
Come in before 6:00 PM for dinner and receive 20% off your dinner tab! Simply tell your server you are here for the Early Bird, and we will take care of the rest. If you're headed to a show at the Kaufman Center, or just prefer to eat a little early, take advantage of us!
**Does not apply for Happy Hour
**Early Bird discount cannot be used with any other coupons, discounts or promotions. No exceptions.
Wednesday is Wine Night!
Every Wednesday is Wine Night at EBT Restaurant! All bottles prices $75.00 and under are 50% off! Also part of the Wednesday Wine Night offer, Waived Corkage Fee for any one (1) bottle per table ($25.00 value)
**Wednesday Wine Night Discount CANNOT be used or combined with any other coupon or discount including, but not limited to: Restaurant.com, Passport, EBT online coupons, etc.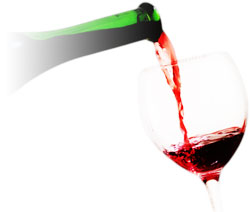 Private Dining at EBT!
Our beautiful private dining room, located on the second floor, overlooks the dining room and seats up to 50 for a professionally serviced lunch or dinner. All menus for the Private Dining Room are available here! Call or Email Wesley Gill for more information or to schedule a showing.
ebt@sbcglobal.net
, 816.942.8870
Easy Reservations!
Are you celebrating a June anniversary. birthday, or other occasion? Looking for a great meal in a beautiful and relaxed setting? Of course you can always give us a call at 816.942.8870, or enjoy the convenience of booking online!

Click
here
for reservations!

If you've been forwarded this email from a friend and would like to receive directly, please click above!
EBT to be featured on 'In the Kitchen with Bonnie'!!
Adam and Tate are going to be featured on 'In the Kitchen With Bonnie'! On-Demand HD video will be available online starting June 10th, with on-air coverage on TV/Radio the following weekend. Bonnie visits with both of us, and Tate demonstrates the beautiful 'Halibut ala Shanel' as our signature dish.
Visit Bonnie's website HERE!
Hours of Operation
Lunch
Tuesday-Friday
11:00 - 2:00
Dinner
Tuesday-Thursday
5:00-9:00
Friday-Saturday
5:00-10:00
Happy Hour
(Bar and Lounge Only)
Tuesday-Friday
4:30-6:30
Sunday/Monday
Available for Private Events
LIVE MUSIC
Thursday-Saturday
6:00-Close