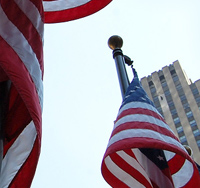 Michigan Supreme Court
Michigan will fill three seats on the Supreme Court this election. Our Supreme Court makes important decisions regarding consumer protection, employee rights, environmental protection, corporate liability, and many other issues that effect citizens on a daily basis. We have a chance to make a difference and the Michigan Democratic Party is endorsing three candidates. Bridget McCormack, Sheila Johnson, and Connie Kelley are our choice for the Michigan Supreme Court. Remember, don't give your ballot back until you vote Johnson, Kelley and McCormack!!
Enjoy this public service announcement about the Supreme Court vote!
Benzie County Democrat's
Charolette Robling Honoree Dinner
Saturday September 29, 2012
5:00 to 8:00pm
London Broil or Egg Plant $50.00


2012 Honorees are Jim Sheets, Susan Koenig, Susan Pyne & Don Pyne
This Saturday event starts with cash bar & silent auction at 5 p.m. We have a wonderful assortment of silent auction items.
We have a few tickets available for 1/2 price of $25.00 for the Honoree Dinner for supporters who would like to attend but have limited means; if you are interested contact Carroll Volpe carrollvolpe@gmail.com. Mail your checks with your menu choice of Eggplant or London Broil to Benzie Democrats, P.O. Box 403, Beulah, MI 49617 or you can pay at the door with a check also, just let me know. (We do need a check or money order, not cash)
Register to vote by October 5, 2012

LAST DAY to register for the Nov. General Election is Oct. 5. You must be registered to vote at least 30 days before the Tues. Nov. 6 election.. Check with
www.michigan.gov/vote
to verify if you are registered, where to vote, a map on how to get there, what times the polls are open, and a sample ballot. On Nov. 6 wWe Americans will decide what kind of country we want, the policies and leaders that will govern us, and how they will affect us individually. This is the most important decision in our lifetime. Be sure you and your family are ready. Inform yourself with real facts not some pundit's spin. Then be sure to Vote!
You must be a US citizen, 18 or older on election day, a resident of the state of Michigan and the city or township where you are applying to register to vote. You can register to vote with your county clerk, city or township clerk, or at any Secretary of State branch office. Please check with all your relatives especially any new voters or those who have moved to be sure they are properly registered.
First-Time voters: Under Michigan law, if you register to vote by mail, you must appear in person to vote in the first election in which you wish to participate (this provision does not apply if you are over 60 years old, disabled or overseas voter.) If you are subject to the "voting in person" requirement and have a need for an absent voter ballot, you can satisfy the requirement by requesting an absent voter ballot in person from the clerk of the city or township where you are registered to vote by the day preceding the election. You must show your picture ID. This especially is important for college students!

Local Races Updates
As most of you know Jeff Sandman has joined Allen O'Shea in his race for the 101st HOuse of Representatives. They are looking for supporters! November will be here before we know it. We need to get the word out about the differences between Allen O'Shea and Ray Franz. The O'Shea campaign will be knocking on doors in Benzie tomorrow. Please find some time to join us. Whether you can give a little time or a lot, we need your help. If tomorrow doesn't work, we can work with your schedule. Contact Jeff at jeff.sandman1@gmail. comJeff Sandman will be at the Benzie Dems HQ (next to the Dairy King in Beulah) around noon with materials. For more information on O'Shea's campaign: www.osheaformi101.com

Schools, seniors, parents and homeowners can't afford another two years of this right wing lever pulling.
********************************************************************************************************************************************
Gary McDowell is experiencing a wave of positive support following the release of recent television ads. A new poll released today by the League of Conservation Voters (LCV) and the Michigan League of Conservation Voters (MLCV) found Gary McDowell leading Rep. Dan Benishek 44% to 42%. This follows an aggressive ad campaign by MLCV, which released two television ads targeting Benishek for his anti-clean water, anti-Great Lakes voting record and his cozy relationship with special interests like Big Oil polluters.
"The more voters hear about Benishek's extreme anti-clean water voting record, the less they want him serving in Congress," said Navin Nayak, National LCV Senior Vice President of Campaigns. "Michigan voters want Gary McDowell in Congress fighting for the Great Lakes, and not Dan Benishek, who has made a career out of protecting Big Oil and corporate polluters," said Lisa Wozniak, Executive Director of the Michigan League of Conservation Voters. Gary's campaign needs contributors and supporters, please join him!
For information about Gary's race for the 1st District Congressional Seat: www.mcdowellforcongress.com
| | |
| --- | --- |
| | For more party information: |