For AAMC Staff
Employee Gym
4th Floor HSP, Cardiac Rehab
Exclusive discounts for all AAMC personnel. Click for specific prices & details.
Weight Watchers @ Work

(payroll deduction)
The 12-week session is back with payroll deduction starting October 2nd and 3rd.
Free Energize T-Shirt
Registered for an upcoming run, walk, bike ride or event? Get a
Become a Wellness Champion
Help spread the word by participating, encouraging and promoting the Energize movement. Learn More
Inspiration
Help inspire others by sharing

your Energize story.
All Things Energize
Energize is the wellness movement created from Vision 2020, Living Healthier Together, which starts with becoming a role model for the community.
New Fitness Schedule, New Classes, New Workshops
It's back to school and back to consistent exercise for many of us this time of year. If you took the summer off or relaxed your workouts, don't make the mistake of waiting until January to get back on track. Check out the new fitness class schedule which takes effect on Monday, September 17th. New classes include Cardio Strength Fitness, Nurses' Shift Lift and Yoga Flow to name a few. Also added, a Tai Chi/Qigong workshop that is now accepting registration so click here for more details.
---
Celebrate 1st Anniversary With 50% off Unlimited Classes
To mark the one year anniversary of Energize fitness classes that debuted last September, any new client who signs up for the popular EZ Pass will receive
50% off their 1st month. The EZ Pass allows you to attend unlimited classes per month with no sign up fee or long term commitment. This offer is for all new or returning staff or community members and is valid between September 1st - October 31st. To register now, click here.
---
Lose Weight and Win $10,000
That's right, teams of 5 people are forming now for the September 14th Match Up sponsored by Health Wage. This contest is open to AAMC staff members and community members so anyone can participate locally or out of the area. There is a $60 per person sign up fee (payroll deduction for staff) and cash prizes of $10,000 for 1st, $5,000 for 2nd and $3,000 for 3rd are awarded based on the total percentage of weight loss. To learn more and register your team, click here . Weigh-ins start on September 14th.
---
Weight Watchers is Bringing Back Payroll Deduction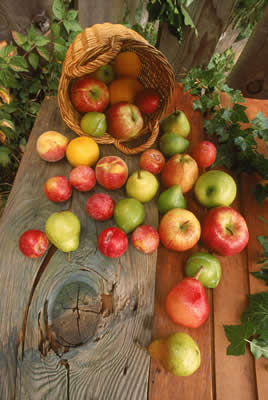 Back by popular demand! Starting the first week of October, Weight Watchers at Work for AAMC staff is starting a 12-week session. It will lead right up to December 19th so timing is perfect to get a jump start on the dreaded holiday eating season. We do need at least 15 staff members per meeting so please complete this short form if you are interested.
---
Inspiration by Energize
"I started out taking Barre on Tuesday's and loved it so much I now do Zumba on Monday's, Barre on Tuesday's and Thursday's, Yoga on Wednesday's and Pilates on Saturday's. It's causing me to eat more fruits and vegetables and I've lost 12 lbs. so far!" Diane F.
Share your story and inspire others, click here.