For AAMC Staff
Employee Gym
4th Floor HSP, Cardiac Rehab
Health Club Discounts
Exclusive discounts for all AAMC personnel. Click for specific prices & details.
Free Energize T-Shirt
Registered for an upcoming run, walk, bike ride or event? Get a
Become a Wellness Champion
Help spread the word by participating, encouraging and promoting the Energize movement. Learn More
Inspiration
Help inspire others by sharing

your Energize story.
All Things Energize
How many days a week do you exercise?
Vote Now!

Click on the image to take the poll.
Energize is the wellness movement created from Vision 2020, Living Healthier Together, which starts with becoming a role model for the community.
Pathways Walking Trail/Relationship with AACPS
We are proud to announce the creation of our 4th marked walking path. What makes this .4 mile path extra special is that it's a collaborative effort with our friends at AACPS and their Board of Education building which is located next door to our Pathways facility. This is another opportunity to expand the wellness message of Energize and include other members of the community in our mission. To view the path or download a copy for yourself, click here.
---
Improve Your BMI and Burn More Calories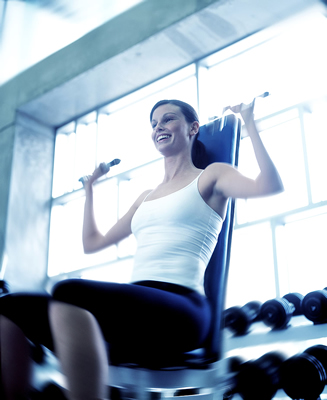 Beginning in January, Energize Wellness is offering Group Personal Training sessions at a special low rate. Strength training helps you build more muscle, improving your BMI so you look more fit and toned. It helps to increase bone mineral density (which may reduce your risk of osteoporosis), as well as improve balance and low-back health. It also increases the gastrointestinal transit rate, to help you burn more calories on a daily basis. Click here to learn more.
---
Ask the Nutritionist:
Q: "Can you recommend a website with healthy recipes?"
A: Here's one of my personal favorites. The American Heart Association has a website called Delicious Decisions that is packed with nutritional information and great healthy recipes in all categories. It also provides guidance on selecting and ordering foods in restaurants. Click here to access.
Have a question? Submit it below.
---
Tips for Maintaining Weight Loss During the Holidays
Now that
you've lost the weight, how do you keep it off during the holidays with all the goodies around? One website you may find helpful is Eat This, Not That. It gives you the information you need to help you make healthy choices, not just in the grocery store, but in restaurants as well. In a diet world that often focuses on restricting choices, this is a refreshing approach worth a look.
Click here to access the website

.
---
Inspiration by Energize
"I knew I needed to make healthier choices. I had nothing to lose (except the weight) and everything to gain! To date, I have lost almost 10% of my body weight, dropped 2 to 3 clothing sizes, and significantly reduced my diabetes meds. If I can do it...anyone can! Find your motivation to live a healthier life and get started on YOUR journey today!'' Katherine F.
Share your story and inspire others, click here.
Submit a question to the nutritionist. click here.